Welcome!
It's time to get set up!
This course is designed to train your palate while you gain deeper knowledge on wine. The course requires your purchase of the course materials booklet and curated regional wines. Make sure you have these items ready before starting the video series.
This course aims to help you:
Communicate confidently about wine.
Avoid feeling lost in a wine menu.
Learn how to taste wine like a pro.
Understand what terms on wine labels signify quality.
Expand your palate: wine regions for great quality and value.
---
Frequently Asked Questions
How many people can join the tasting?
Up to 8 people (and preferrably 6) per bottle. For example, if you have one bottle of each wine and a total of 8 people, each person will have 3 oz of each wine. To be safe, consider buying two bottles if you're tasting with more than 6 people.
Also, check out the course packages if you'd like to have more printed course materials for your group.
Can a solo person take the course?
Yes. Be warned though, you'll be opening up to 6 bottles of wine, so be sure to cork them and store them in a cool, dark place so you can enjoy them slowly over the next couple of weeks.
Do I need any pre-requisite knowledge to partake in this course?
No. If you're just getting into wine, this is a great foundational course to build your experiences on top of.
Do I need to buy wine for the course?
If you did not buy the wine inclusive package, you will need to buy wine for the course. The course features 6 regional wines that we'll taste together in the video course. If you can't find the exact bottles listed in the course, find a similar priced alternative that features the same varieties and is from the same region.
Where can I watch videos with Closed Captioning (CC)?
Below main videos in this course, you'll find links to YouTube versions which have Closed Captioning.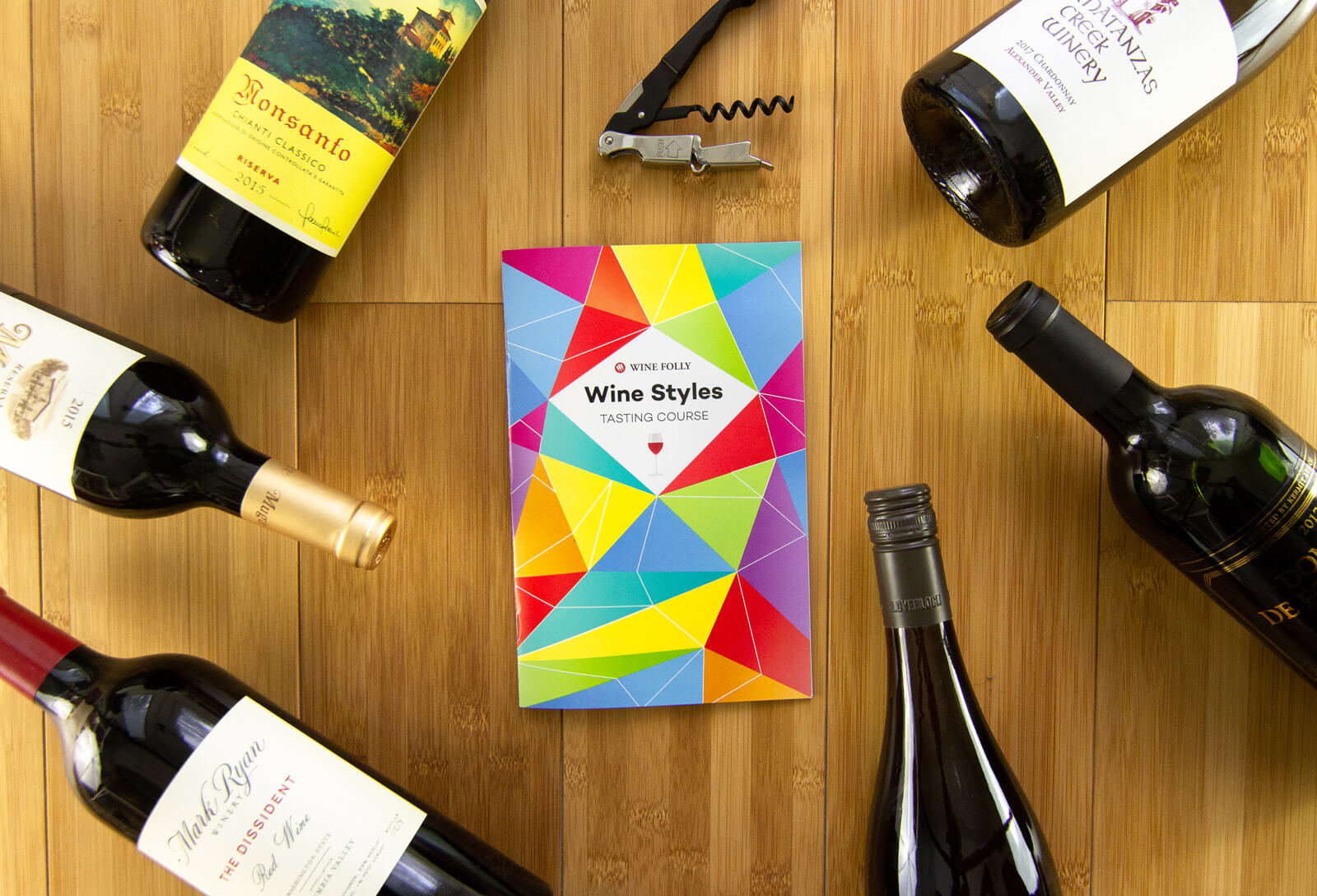 Order Course Materials
Browse the selection of courseware packages for this video series. Includes everything you need to taste (minus the wine!)