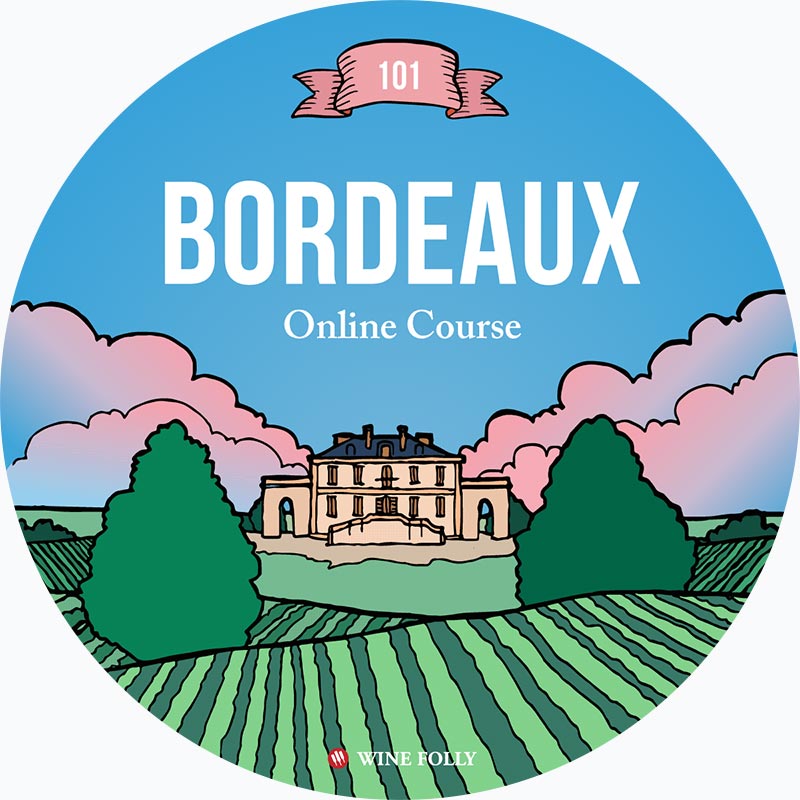 Bordeaux 101
Learn About
Bordeaux, France
The Bordeaux 101 wine course is a deep-dive into the worlds most famous wine region.
Bordeaux 101:
Purchase Course
Introduction
Become an Expert in Bordeaux Wine
This course will give you a strong background in Bordeaux wine. Taught by Master of Wine, Christine Marsiglio.
I looooooove the wine folly courses - they're divided in small chunks with great, fun videos and super helpful to get some basic understanding.- ⭐⭐⭐⭐⭐ Frauke S.
How it works
What is Bordeaux 101 all about?
Thirsty for knowledge
Who Is It For?
Bordeaux 101 is designed for a range of audiences: whether you're a wine enthusiast looking to deepen your understanding, a hospitality professional wanting to boost your wine knowledge, or a casual drinker curious about the fascinating world of Bordeaux wines.
Knowledge for the real world
How it works
Unlimited access to videos with world-class instructors, paired with micro-learning chapters, and progress checks all taken at your own pace. Engaging visuals and mini-missions cement your knowledge.
Activate your wine career
Get Certified
At the end of each section, there will be a quiz to challenge your learning, and, at the end of the course, there is a 50 multiple choice question exam. You'll then be issued a certificate upon completion, which you can share on LinkedIn.
Wine purchases aren't necessary
Prerequisites
While some prior wine experience would be helpful, it is also not required. You don't need wines for this course, but, in the wines section, Christine tastes 4 different wines. We'll give you the information regarding these wines with a QR code so you can follow along.
I loved everything about this course! Gives a very good basic knowledge!- ⭐⭐⭐⭐⭐ Laila Z. from Canada
What you'll learn
Get to Know Bordeaux
History
History of Bordeaux
We uncover the mesmerizing journey of the Bordeaux wine region, unearthing the various periods, challenges and triumphs that have shaped its exquisite vinous landscape.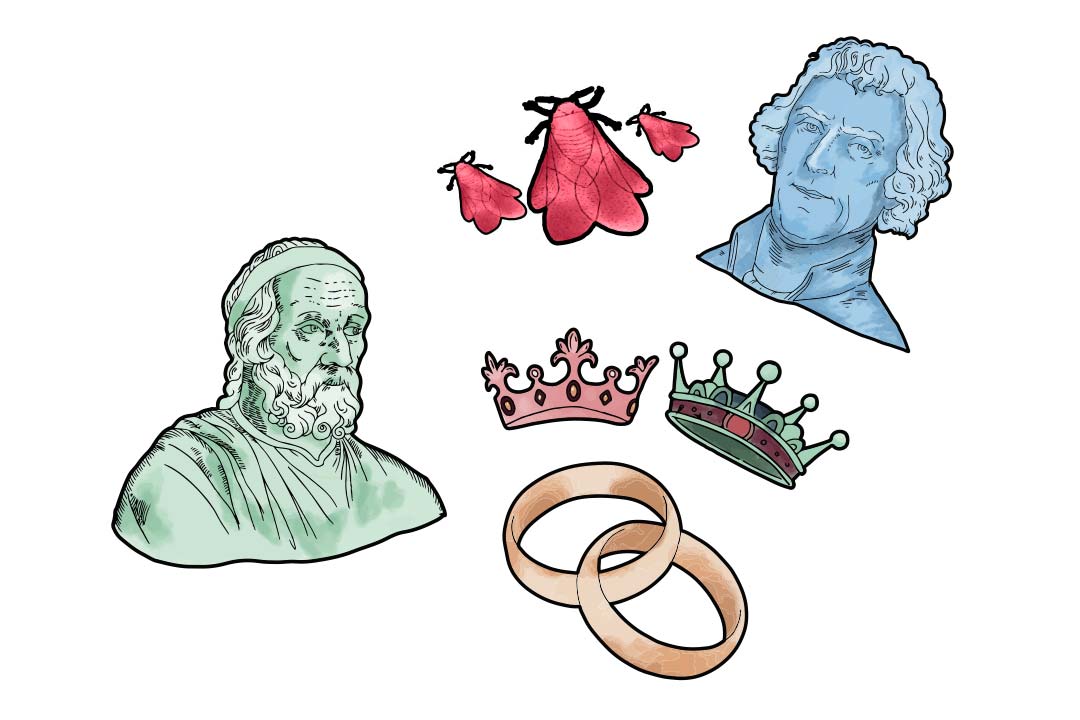 Grapes
Bordeaux Grape Varities
We dive into the unique characteristics of these grapes, such as Merlot, Cabernet Sauvignon and others that have long defined Bordeaux's illustrious wine profile.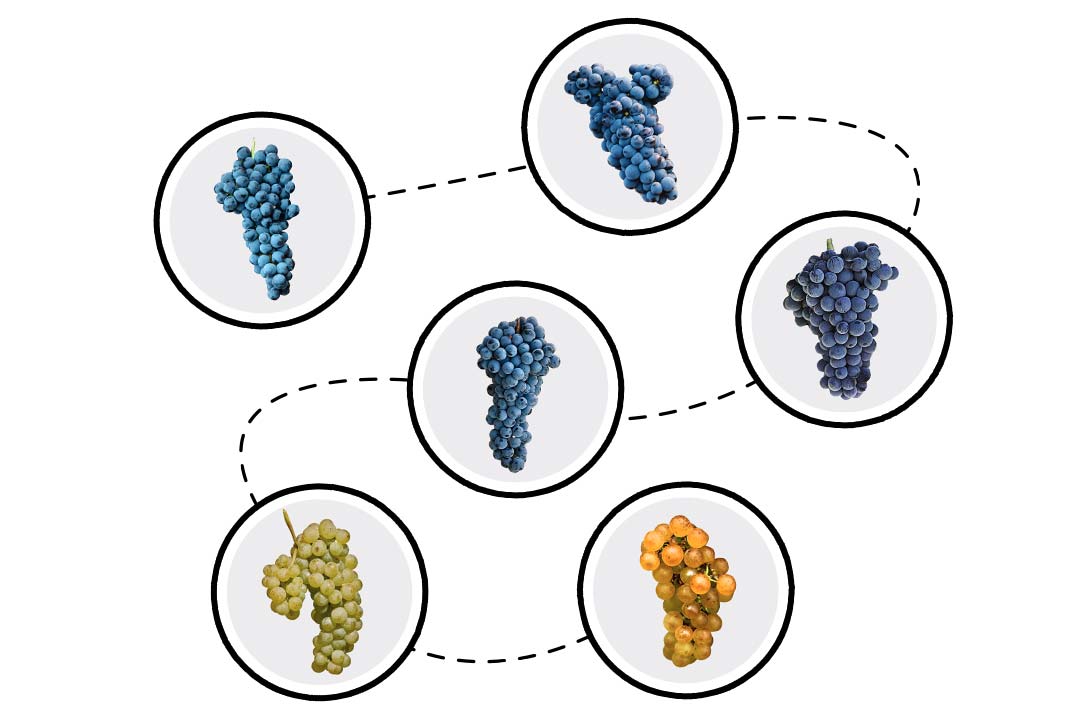 Terroir
Understand the Area
We explore the profound influence of this region's multifaceted terroir, imparting an understanding of why Bordeaux's wine has captivated palates for centuries.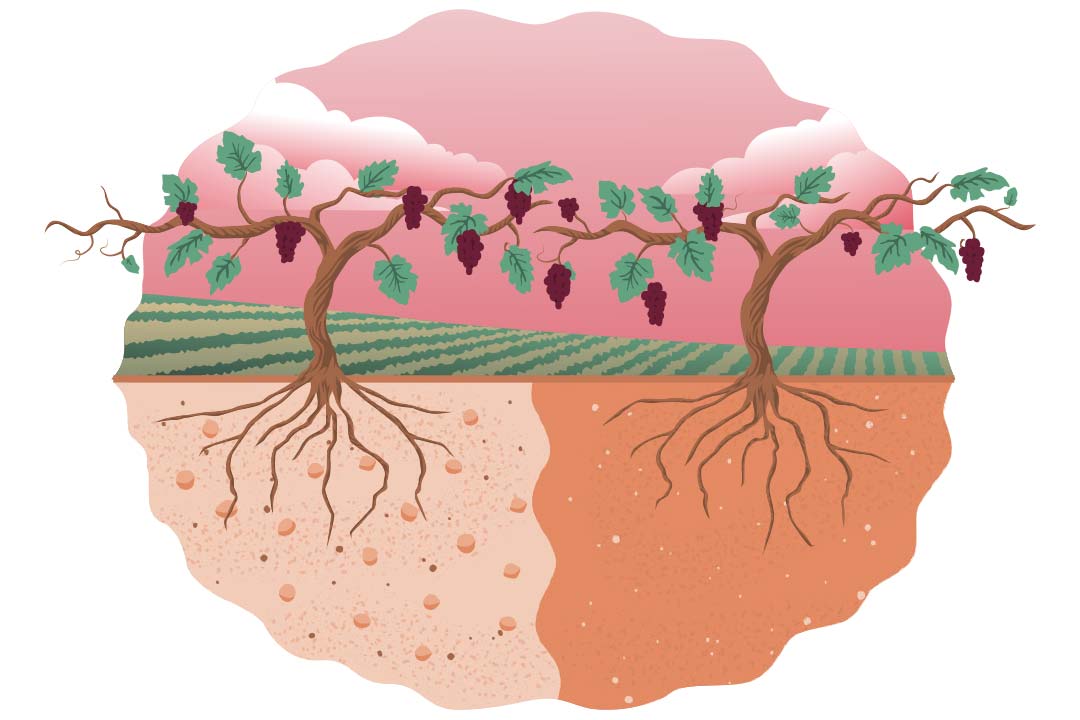 Region
Tour the Region
We navigate the picturesque landscapes and rich viticulture that place Bordeaux at the pinnacle of the world's wine producing regions.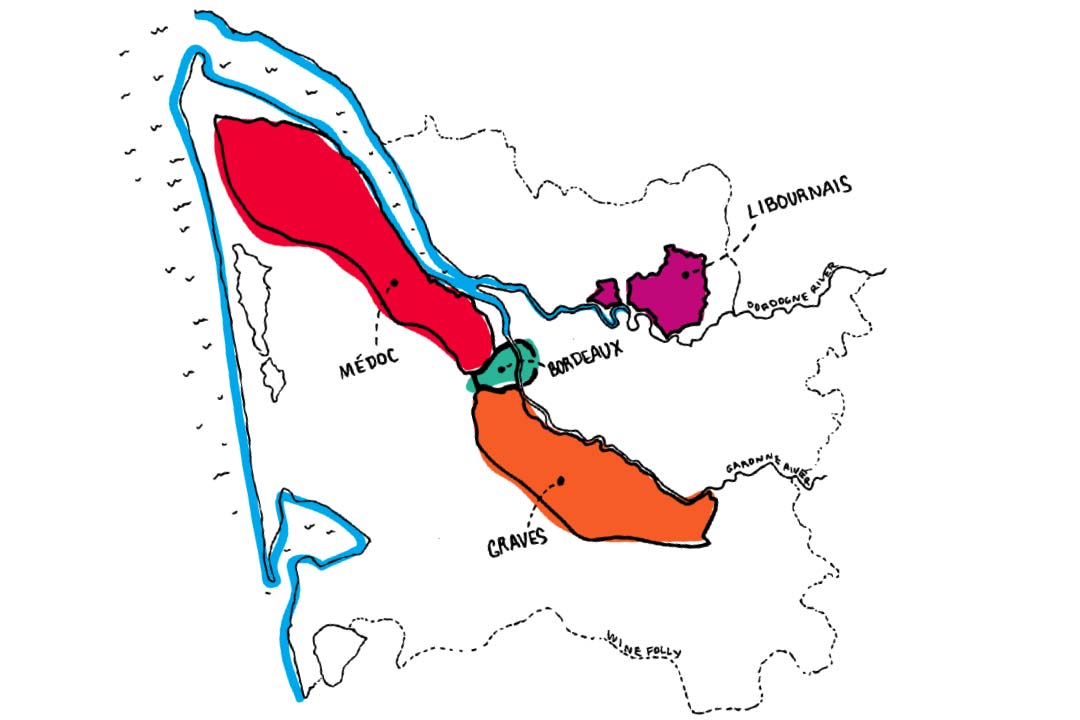 Reading a Label
Learn How to Read Tricky Labels
We'll demystify Bordeaux's wine labels, guiding you to understand and decode the symbols, terms, and designations that narrate the story of each Bordeaux wine.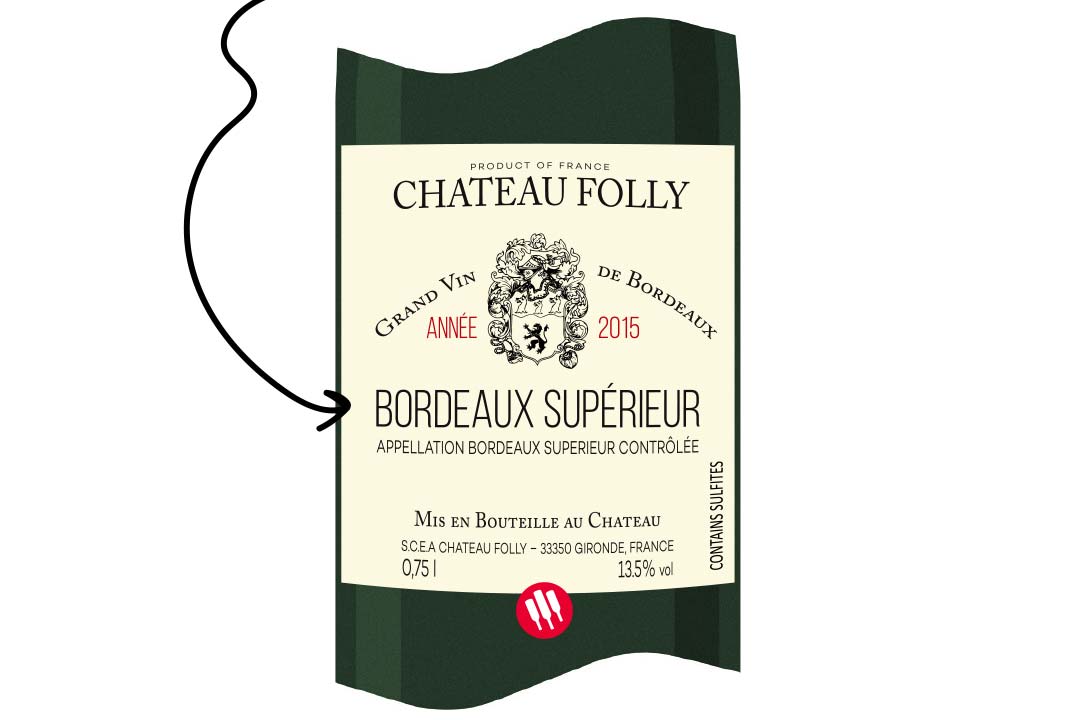 Buying Advice
Choose the Right Bottle
We will illuminate the path to choosing a Bordeaux bottle that suits your palate, budget, and occasion, ensuring a rewarding vinous experience.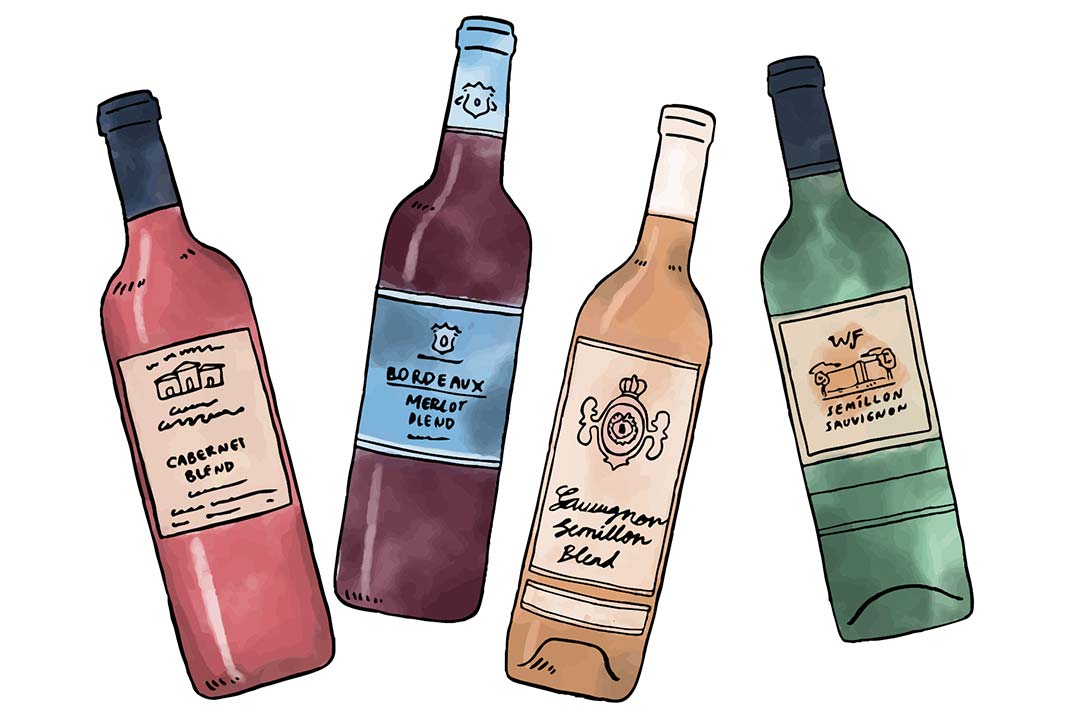 Tasting Bordeaux Wines
Tune Your Tasting Skills
We'll guide you through the nuances of assessing Bordeaux's color, aroma, and flavor, enhancing your appreciation for this world-class wine region.
I've done three Wine Folly courses! I have learned enough to help customers match wine to the food they plan to serve, and to make suggestions for other occasions. The more I study, the more I want to know and taste. Thank you for making this possible, affordable, and fun.- ⭐⭐⭐⭐⭐ Maggie E.
The Team
Your Wine Experts
Wine Folly Founder

Madeline Puckette

Madeline Puckette is the cofounder of WineFolly.com. Since its creation in 2011, Wine Folly has become one of the most popular wine education sites in the world due to its extensive use of insightful articles, detailed infographics, and entertaining videos.

In recognition of these efforts, the International Wine & Spirits Competition awarded Puckette with Wine Blogger of the Year in 2013, and Wine Communicator of the Year in 2019.

Master of Wine

Christine Marsiglio MW

Wine Folly's Director of Education, Christine Marsiglio, is one of only 32 Bollinger award-winning Masters of Wine. Before joining Wine Folly, she has worked at the WSET School London where she contributed to the development of materials for the WSET Diploma and taught all WSET levels.

Before discovering her love of wine education, Christine was a Tastings Executive at Decanter where she ran panel tastings and helped organize the Decanter World Wine Awards.
Prove Your Knowledge
Wine Certifications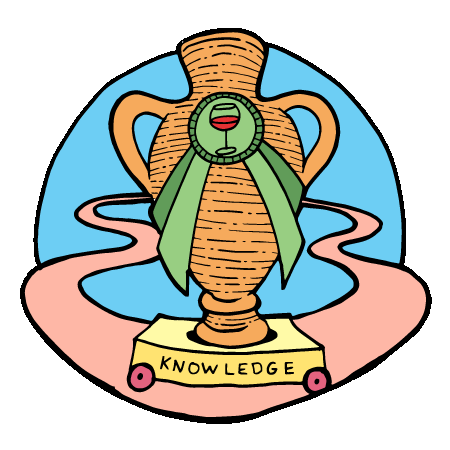 Convenient
Earn your certification in real time.
Modern
Learn at your own pace.
Focused
Understanding rather than memorizing.
Industry Standard
Premiere wine education platform.
No Extra Fees
Unlimited access, unlimited attempts.
Amazing Value
Certifications are optional and affordable.
Pricing
Start learning the basics of wine your own pace
Buy once, use it forever.
7 In-depth sections

7 Quizes

60+ minutes of video

50 Question Multiple Choice Exam

Lifetime access

Bordeaux 101 Certificate
Pay in 4 interest-free installments with Shop Pay
* Wines are not included.
Frequently asked questions
30 day money-back guarantee
Guaranteed to improve your wine knowledge