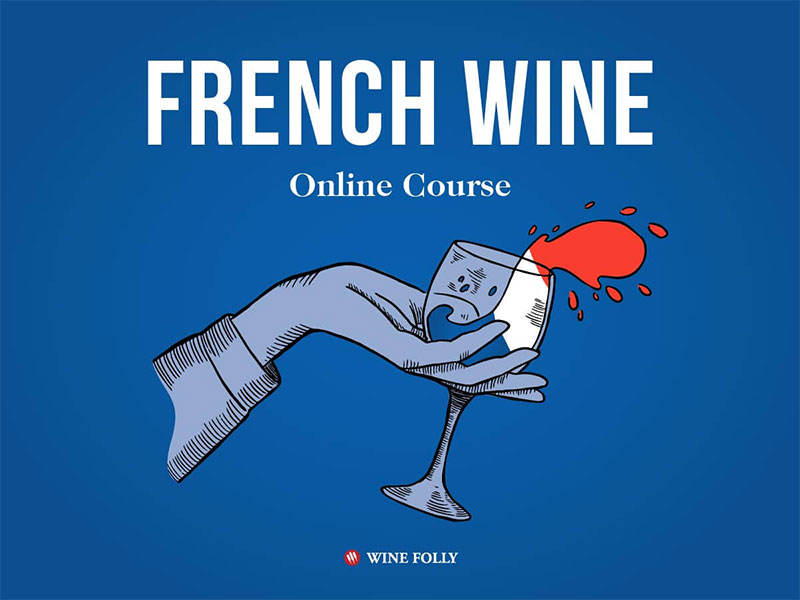 French
Wine Course
Immerse yourself in one of the finest wine regions with this hands-on course.
Learn about the 12 major regions of France with over 5 hours of video and 4 real world challenges.
The Goal
Become confident in selecting French Wine in any situation
Get inspired.

Navigate real world scenarios with French wine and reveal all the details.

Build Confidence.

Absorb deep knowledge on French wines so you can select with confidence.

Test your knowledge.

Use the included worksheets so that you're ready for the optional certification exam.

Curate your own list.

By the end you'll have created your own selection of French wines using your newfound skills.
Wow, now I can see clearly the difference of France regions and appellations, before this course everything was so blurry..- ⭐⭐⭐⭐⭐ Gonzalo A. from Germany
Learn
Explore the major regions of France
Part 1: Northern France
Pairing wine with food
Go on a trip to a wine specialty store to select wines for a dinner party.
Next, explore the regions of Champagne, Alsace, and the Loire Valley.
Part 2: Central France
Ordering table service
Navigate the wine list and order from the sommelier while fine dining in San Francisco.
Afterward, build confidence in this setting as you explore Burgundy, Beaujolais, and the Northern Rhône.
Part 3: South of France
Giving the gift of wine
Learn how to read between the lines on wine reviews as you shop online for the perfect bottle.
Then, take a crash course on the regions of Southern France including the Southern Rhône Valley, Provence, and Languedoc-Roussillon.
Part 4: Southwest France
Starting a wine collection
Find collectible wines meant to cellar that improve with age by navigating tech sheets and producers.
Follow this adventure in wine-buying with a primer on the wines of Bordeaux and South-West France.
This course was fantastic. As a true wine-lover, especially a French wine-lover, this course was excellent. There was clearly a ton of work put into it and the content was great. I really appreciate how the information, which was rich and nuanced, was also super-digestible. This course would be perfect for both a novice or an expert. I will be back for more. Highly recommend!- ⭐⭐⭐⭐⭐ Matt S. from United States
The Team
Your French Wine Course Instructors
Wine Folly Founder

Madeline Puckette

Madeline Puckette is the cofounder of WineFolly.com. Since its creation in 2011, Wine Folly has become one of the most popular wine education sites in the world due to its extensive use of insightful articles, detailed infographics, and entertaining videos.

In recognition of these efforts, the International Wine & Spirits Competition awarded Puckette with Wine Blogger of the Year in 2013, and Wine Communicator of the Year in 2019.

Master of Wine

Christine Marsiglio

Wine Folly's head wine educator, Christine Marsiglio is one of 32 Bollinger award-winning Masters of Wine. Before joining Wine Folly, she has worked at the WSET School London where she contributed to the development of materials for the WSET Diploma and teaches all WSET levels.

Before discovering her love of wine education, Christine was a Tastings Executive at Decanter where she ran panel tastings and helped organise the Decanter World Wine Awards.
Challenge
Master French Wine
Test your knowledge with real world experience. For the final piece of this course, you'll be creating your own curated selection of French wines.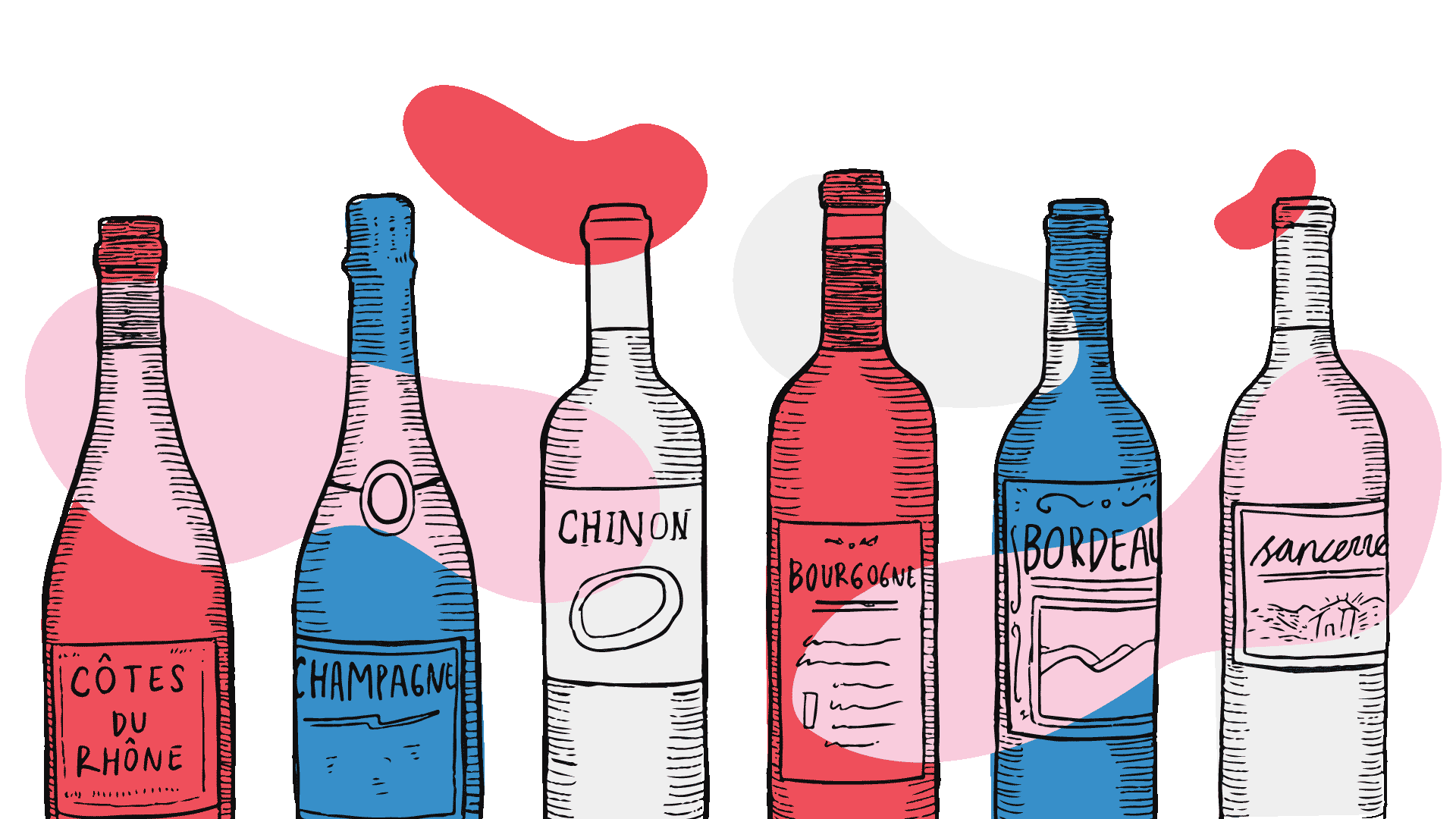 Pricing
Start learning French wine at your own pace
Buy once, use it forever.
Average Customer Rating: ⭐⭐⭐⭐⭐ (4.9/5)
Pay in 4 interest-free installments of $62.49 with Shop Pay
Learn the 12 major regions of France

Create your own French wine list

Complete 4 real-world challenges

Over 5 hours of video
French Wine Course, Maps & Journal
Learn the 12 major regions of France

Create your own French wine list

Complete 4 real-world challenges

Over 5 hours of video

Digital Map of France ($25 Value)

Wine Folly Wine Journal ($25 Value)
French Wine Course, Maps, Journal & Certification
Learn the 12 major regions of France

Create your own French wine list

Complete 4 real-world challenges

Over 5 hours of video

Digital Map of France ($25 Value)

Wine Folly Wine Journal ($25 Value)

12 part formal exam and certification ($100 Value)
*Wines are not included
Frequently asked questions