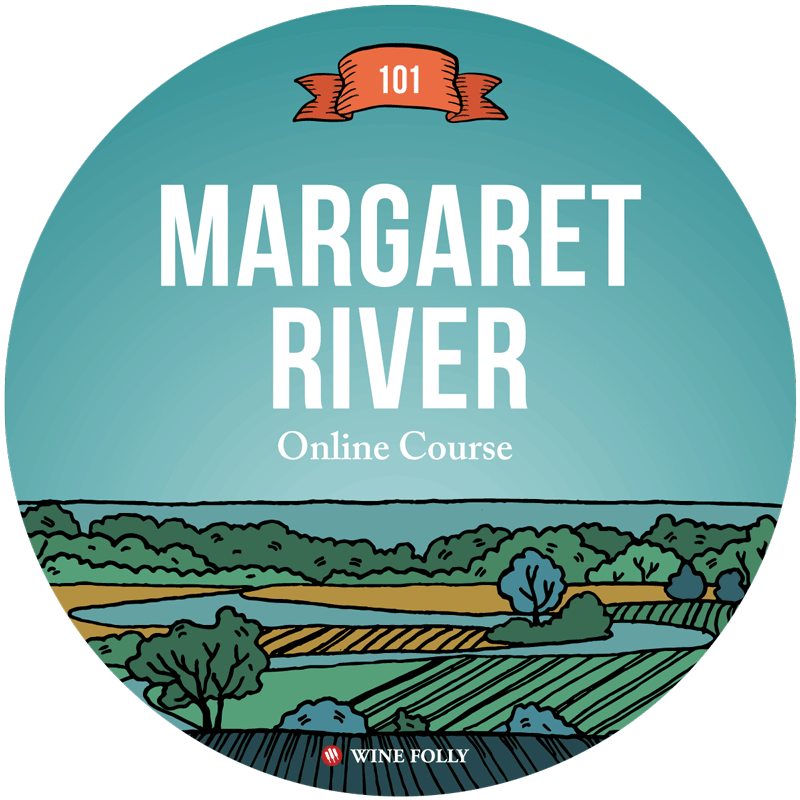 Margaret River 101
Learn about
Margaret River Wines
Nestled in the picturesque south-western corner of Australia, the Margaret River Wine Region is a wine lover's paradise. Learn about Margaret River Wine Region and uncover its unique characteristics that set it apart.
Margaret River 101:
Purchase Course
Introduction
The Beginners Guide to Margaret River
Ready to take the next step in your wine learning journey, but feel intimidated by traditional wine courses?
Wine Folly will take you on a journey, from the basics of wine all the way to advanced topics.
I looooooove the wine folly courses - they're divided in small chunks with great, fun videos and super helpful to get some basic understanding.- ⭐⭐⭐⭐⭐ Frauke S.
How it works
What is Margaret River 101 all about?
Thirsty for knowledge
Who is it for?
Whether you're someone who had a wine that changed their life and want to learn more, a passionate connoisseur or starting in the wine industry and looking to find your feet, this course is for you.
Knowledge for the real world
How it works
Unlimited access to videos with world-class instructors, paired with micro-learning chapters, and progress checks all taken at your own pace. Engaging visuals and mini-missions cement your knowledge.
Activate your wine career
Get Certified
For those looking for professional development each course comes with a certification exam.
Wine purchases aren't necessary
Prerequisites
This is an entry level course. Start here. You don't need to purchase wines in order to maximize your learning and enjoyment.
I loved everything about this course! Gives a very good basic knowledge!- ⭐⭐⭐⭐⭐ Laila Z. from Canada
What you'll learn
Explore Margaret River
Let's explore the best wines of Margaret River and learn how to find great quality.
Understand
What makes Margaret River Unique
The combination of geographical isolation, proximity to pristine oceans, unique heritage grapevine clones, and ancient soils have led to the creation of some of the world's finest wines.
Understand how these factors and the laid-back, yet quality focussed, ethos here has put Margaret River wines, especially Chardonnay and Cabernet Sauvignon, on the world wine map.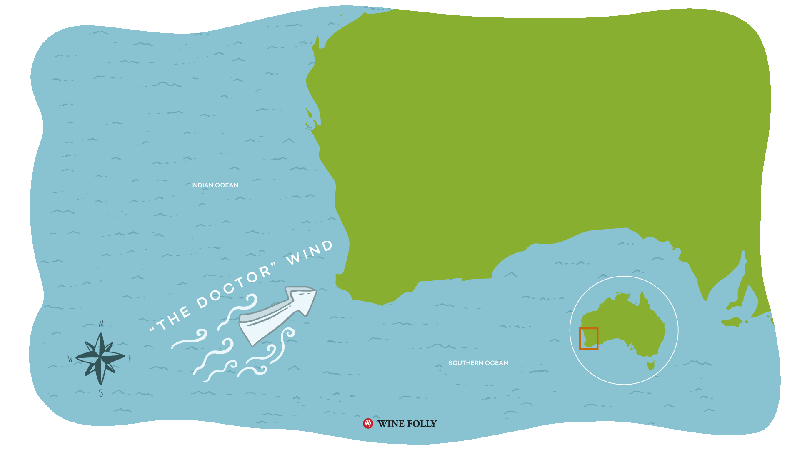 Goals
Taste Like a Pro, with a Pro
Understand how the geological, geographical, historical and climatic factors influence what you can see, smell, and taste in your next Margaret River wine.
You'll come out of the course understanding what sets Margaret River Chardonnay, Cabernet Sauvignon and others apart from not only the rest of Australia, but the world.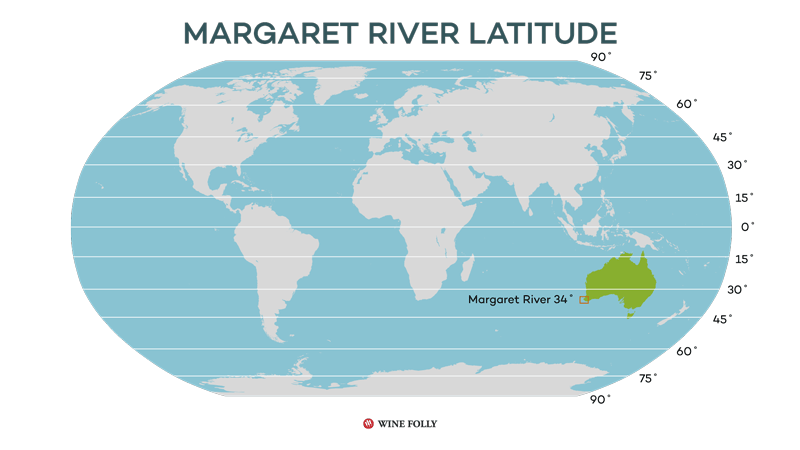 Tools
Margaret River Wine Region Guide
Margaret River 101 is the companion course to the Margaret River Wine Region Guide – the online knowledge base to all things Margaret River.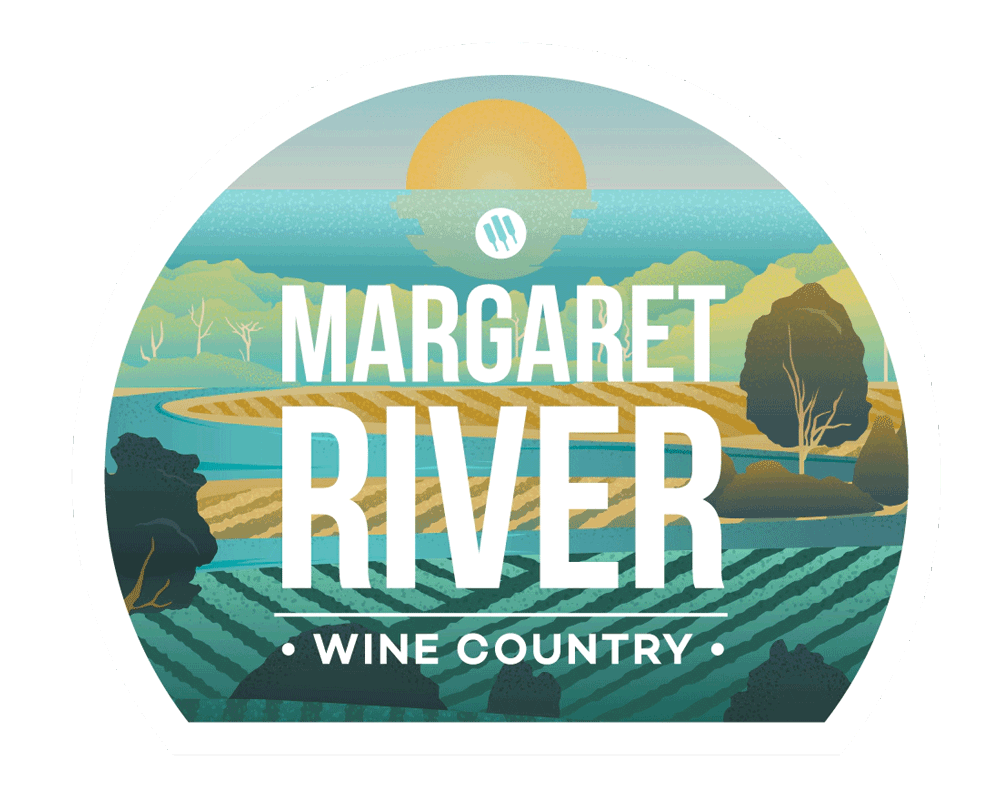 Course Wines
Wines are Not Required
Wines are not included with the purchase price, however, tasting is encouraged. Though you won't need wines to understand why Margaret River wines taste the way they do by the end of the course.
We will taste four wines from Margaret River during the course: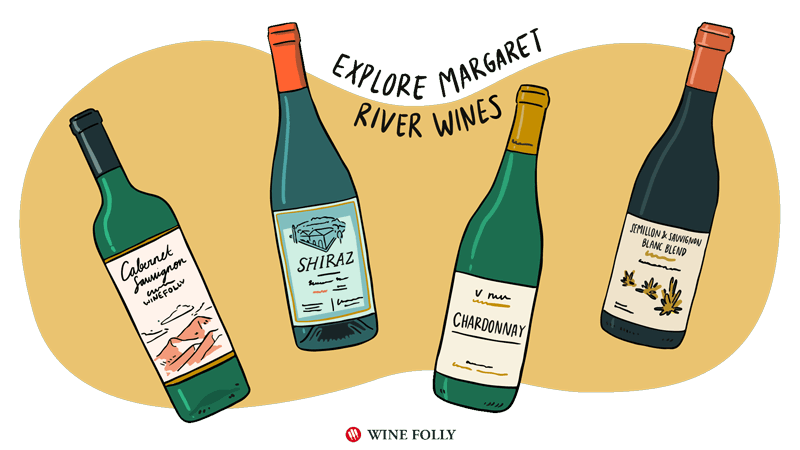 I've done three Wine Folly courses! I have learned enough to help customers match wine to the food they plan to serve, and to make suggestions for other occasions. The more I study, the more I want to know and taste. Thank you for making this possible, affordable, and fun.- ⭐⭐⭐⭐⭐ Maggie E.
The Team
Your Wine Experts
Wine Folly Founder

Madeline Puckette

Madeline Puckette is the cofounder of WineFolly.com. Since its creation in 2011, Wine Folly has become one of the most popular wine education sites in the world due to its extensive use of insightful articles, detailed infographics, and entertaining videos.

In recognition of these efforts, the International Wine & Spirits Competition awarded Puckette with Wine Blogger of the Year in 2013, and Wine Communicator of the Year in 2019.

Master of Wine

Christine Marsiglio MW

Wine Folly's Director of Education, Christine Marsiglio, is one of only 32 Bollinger award-winning Masters of Wine. Before joining Wine Folly, she has worked at the WSET School London where she contributed to the development of materials for the WSET Diploma and taught all WSET levels.

Before discovering her love of wine education, Christine was a Tastings Executive at Decanter where she ran panel tastings and helped organize the Decanter World Wine Awards.
Prove Your Knowledge
Wine Certifications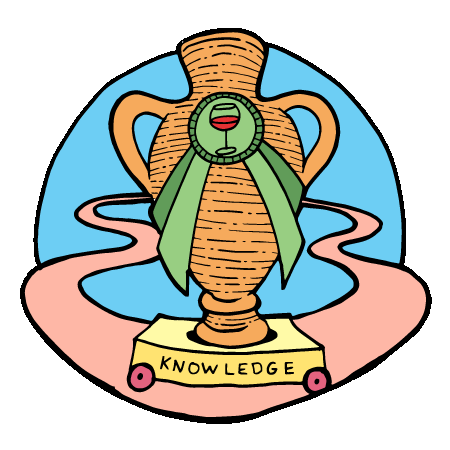 Convenient
Earn your certification in real time.
Modern
Learn at your own pace.
Focused
Understanding rather than memorizing.
Industry Standard
Premiere wine education platform.
No Extra Fees
Unlimited access, unlimited attempts.
Amazing Value
Certifications are optional and affordable.
Pricing
Start learning the basics of wine your own pace
Buy once, use it forever.
6 Beginner Modules

60+ minutes of video

Direct links to the Margaret River Guide

Lifetime access

Margaret River 101 Certificate ($50 Value)
Pay in 4 interest-free installments with Shop Pay
* Wines are not included.
Frequently asked questions
30 day money-back guarantee
Guaranteed to improve your wine knowledge