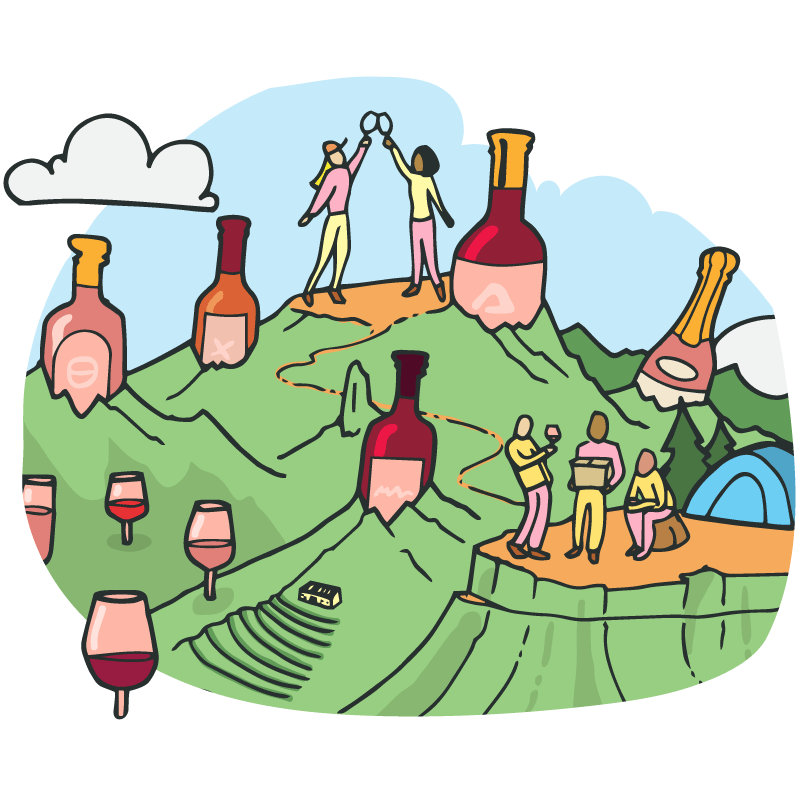 Wine Classes & Courses
Wine Education for
Trade & Retail
Educate yourself or your staff.
Wine Folly courses are fun and educational.
Easy to scale, affordable and efficient.
Efficient and Scalable Wine Certifications
Educate Yourself & Your Staff
Simple and Fun
Become better with wine
Wine Folly courses span beginners to professionals. Wine 101 can take you a few hours, versus Wine 201 may take you several days. Class supplies are available 24/7 and come with lifetime access.
Knowledge for the real world
How it works
Unlimited access to videos with world-class instructors, paired with micro-learning chapters, and progress checks all taken at your own pace. Engaging visuals and mini-missions cement your knowledge.
Activate your wine career
How it compares
Unlike other wine classes, you can take Wine Folly courses anytime and anywhere. No added costs for taking exams and no schedules to juggle. Wine Folly courses are online and are more affordable.
Great for Industry
Scale and Track Knowledge
Educate an unlimited amount of people. Staff can complete their wine classes on their own schedule. Certifications can be attained and shared on LinkedIn if desired.
Wine 101: Madeline makes learning feel like a friend of yours at your home walking you through wine. I've gone through other classes and they felt too snooty or just boring and monotone. This class was nothing like that. I can't wait to do the Napa Valley class and take the test. Never been so excited about learning before.- ⭐⭐⭐⭐⭐ Ethan A. from United States
Scale Your Education
The More You Buy, The More You Save
Wine Education is an amazing job perk and a great hiring and retention tool.
| | 1 - 10 | 11-50 | 50-100 | 100+ |
| --- | --- | --- | --- | --- |
| Course Discounts | 20% | 25% | 35% | 45% |
I'm really enjoying this course. I have recommended it to friends that just want to have a better understanding of wine. Go at your own pace and review anytime. Very pleased.- ⭐⭐⭐⭐⭐ Thomas R. from United States
30 day money-back guarantee
Guaranteed to improve your wine knowledge