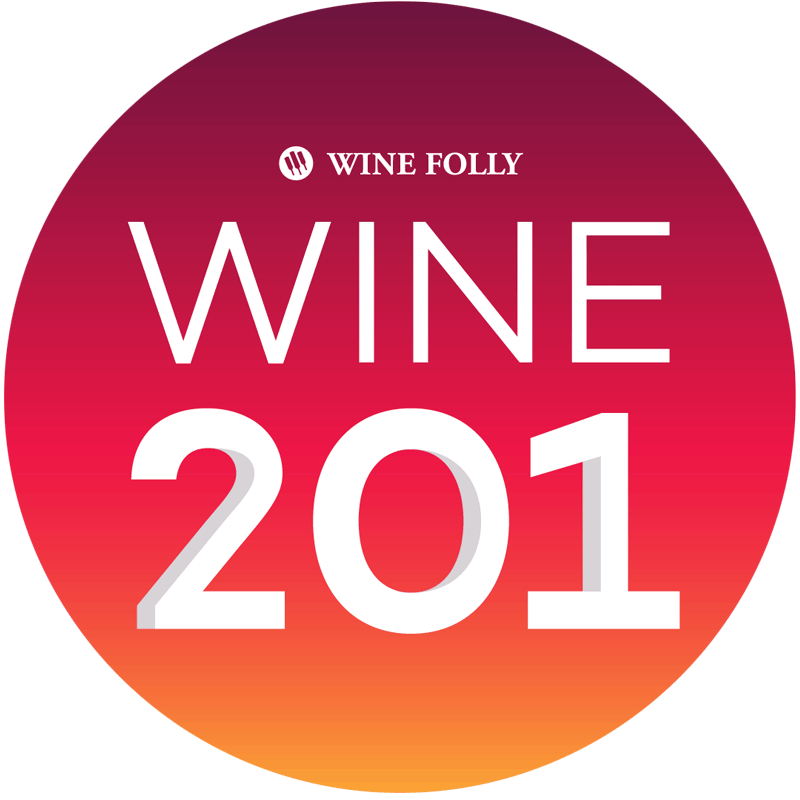 Wine 201
Wine Education
The Fun Way
Wine is fun. Wine classes should be as well.
Build a solid foundation for mastery at an advanced level, with the world's best wine educators.
Wine Folly Wine 201:
Purchase Course
Introduction
A Mountain of Knowledge
Ready to take the next step in your wine learning journey, but feel intimidated by traditional wine courses?
Wine Folly will take you on a journey, from the basics of wine all the way to advanced topics.
The knowledge gained by Wine 201 course was amazing and definitely helpful. As I am also enrolled on a similar class by another institute (easily guessable) I have to say the details and also the price ratio are far better in Wine 201.- ⭐⭐⭐⭐⭐ Fabrizio D
How it works
What is Wine 201 all about?
Thirsty for knowledge
Who is it for?
Whether you're someone who had a wine that changed their life and want to learn more, a passionate connoisseur or starting in the wine industry and looking to find your feet, Wine 201 is for you.
Knowledge for the real world
How it works
Unlimited access to videos with world-class instructors, paired with micro-learning chapters, and progress checks all taken at your own pace. Engaging visuals and mini-missions cement your knowledge.
Activate your wine career
Get Certified
For those looking for professional development this course comes with a certification exam.
Wine purchases aren't necessary
Prerequisites
You don't need to purchase wines in order to maximize your learning and enjoyment. While some prior wine experience would be helpful, it is also not required.
Wine 201 is an excellent course for anybody trying to learn a little bit more about wine so as to better enjoy all its 'bottled poetry'.- ⭐⭐⭐⭐⭐ Ricardo S, VP Global Ventures, The Coca-Cola Company
What you'll learn
Join us on a Journey
Experience eight modules, each with a different theme, to level up your wine knowledge.
What is Wine?

To climb high, we must start at the base! This section explores wine's basic traits, types, and how we interact with it.

Serving and storing

Being great at wine is being confident handling it. Let's take cues from the pros on opening, decanting, and storing wine.

Tasting Wine

Learn to taste with one of the world's best, Bollinger Medal Winner, and Master of Wine, Christine Marsiglio.

Grape Growing

Learn how climate and location (terroir) impact wine flavors. Then, tune what you're looking for with these big-picture concepts.

Winemaking

Lets learn about winemaking to understand how it affects aroma and flavor in wine.

Grapes and Wines

Before diving into the rare varieties, let's get to know the most influential wines in the world.

Wine Regions

You're ready. With all the preparation complete, it's time to walk confidently through the top wine countries of the world.

Get Certified

Show the world proof of your knowledge with a digitally signed certificate. A great resumé builder for hospitality, sales, and much more.
Why Wine Folly?
World-Class, Fun, and Consistent
Taught by the world's best wine educators and tasters from the comfort of your home, in a fun and engaging format.
Wine Folly

Wine 201

WSET Level 2
CMS
Price

$449

$800
$500
Access

Lifetime

1 Year
6 Months
Wine

Not Required

Purchased Separately
$200 Add-on
Instructors

Madeline and Christine

???
???
Prove Your Knowledge
Wine Certifications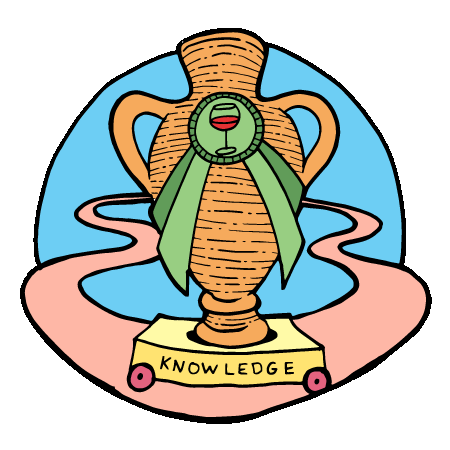 Convenient
Earn your certification in real time.
Modern
Learn at your own pace.
Focused
Understanding rather than memorizing.
Industry Standard
Premiere wine education platform.
No Extra Fees
Unlimited access, unlimited attempts.
Amazing Value
Certifications are optional and affordable.
The Team
Your Wine Experts
Wine Folly Founder

Madeline Puckette

Madeline Puckette is the cofounder of WineFolly.com. Since its creation in 2011, Wine Folly has become one of the most popular wine education sites in the world due to its extensive use of insightful articles, detailed infographics, and entertaining videos.

In recognition of these efforts, the International Wine & Spirits Competition awarded Puckette with Wine Blogger of the Year in 2013, and Wine Communicator of the Year in 2019.

Master of Wine

Christine Marsiglio MW

Wine Folly's Director of Education, Christine Marsiglio, is one of only 32 Bollinger award-winning Masters of Wine. Before joining Wine Folly, she has worked at the WSET School London where she contributed to the development of materials for the WSET Diploma and taught all WSET levels.

Before discovering her love of wine education, Christine was a Tastings Executive at Decanter where she ran panel tastings and helped organize the Decanter World Wine Awards.
Pricing
Build a foundation for mastery at an advanced level
Buy once, use it forever.
Build a solid foundation in wine

Explore eight modules

Exclusive community access

Certificate and exam included

Self directed learning

Lifetime access

30 day money back guarantee
Pay in 4 interest-free installments with Shop Pay
* Wines are not included.
Frequently asked questions
30 day money-back guarantee
Guaranteed to improve your wine knowledge