The original Prosecco wasn't the sweet, fruity, bubbly we know today. Find out more about "Col Fondo" or "Rifermentato in Bottiglia," a funky, cloudy Prosecco unlike any other.
We've all had Prosecco before: as an apertif, for a toast, or in mimosas at brunch. The vast majority of Prosecco is made with the charmat method, where secondary fermentation (the bubbly part) is made in huge pressurized stainless steel tanks. The method was invented by Professor Federico Martinotti in 1895 and the autoclave (the pressurized tanks) were designed, built, and patented by Frenchman Eugène Charmat in 1910.
But how was Prosecco made before 1895?
The answer is with secondary fermentation in the bottle. One of the first quotes about Prosecco with "second fermentation in the bottle" goes back to before the 9th Century. This esoteric style is colloquially known as Col Fondo – which literally translates in Italian to "with the bottom," meaning that sediment or lees are present.
 


Casa Belfi Col Fondo on the bottling line at Cantina Vini Armani.
"The resulting wine is cloudy and has a funky, even sour nose and flavor."
In contrast to the more familiar, filtered Prosecco, there is less sweetness in Col Fondo. And, unlike Champagne, there is no disgorgement. The resulting wine is cloudy and has a funky, even sour nose and flavor, with yeasty sediment settling on the bottom of the bottle. A few even have a pleasantly bitter, lingering aftertaste. Col Fondo Prosecco wines are frizzante rather than spumante, so slightly less fizzy as well.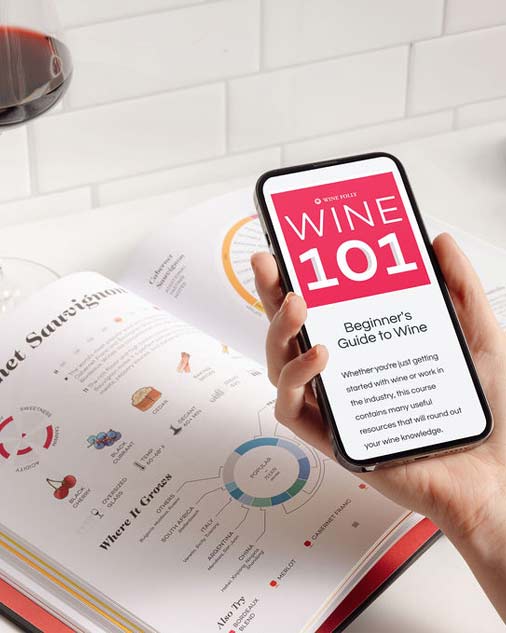 Buy the book, get a course.
Get the Wine 101 Course @ 75% OFF with the purchase of Wine Folly: Magnum Edition.
Shop Now

Col Fondo Prosecco wines are often stoppered with a crown cap.
Col Fondo on the label
Some producers use "Col Fondo" on the label, but not always. The officially designated term for this style is "Rifermentato in Bottiglia." This is the term to look for on the bottle label.
Ways to Taste Col Fondo
So how is Col Fondo best enjoyed? I asked three wine directors who feature Col Fondo on their wine lists about which wines they feature, and what they love about this type of wine.
Sepia Restaurant, Chicago
Arthur Hon, five-time James Beard Finalist and 2017 Food & Wine Sommelier of the Year, likes pairing this style of Prosecco with salty snacks: pastrami and braised cabbage or breakfast quiche. "I find the Col Fondo-style Prosecco quite unique because it showcases a unexpected side of the wine with more apple-cider-like, savory flavors. This is in strong contrast to the more floral and fruitier profile of the traditional Prosecco." Hon has featured Bele Casel "Col Fondo" from Asolo on the wine list at Sepia.
Zadie's Oyster Room, New York City
In the East Village, Christine Wright pairs Rifermentato in Bottiglia Prosecco with both raw and grilled oysters at Zadie's Oyster Room. "The Mongarda "Col Fondo," the one I'm currently pouring, is an extremely food-friendly wine, as it has wonderful aromatics and soaring acidity," she says. "It goes quite well with raw oysters, but it goes equally well with our roasted oysters with bone marrow and ramps. The acidity and bubbles cut through the fattiness of that dish with ease, and the citrus fruit pairs nicely with the saltiness of the dish."
Bad Hunter and Trench, Chicago
Beverage director Michael McAvena offers Ca' dei Zago "Col Fondo" and Ca' di Rajo "Lemoss" at Chicago restaurants Bad Hunter and Trench. "This style is textural, and a little richer," he explains. "Almost like a Belgian white beer, with notes of herbs, spices, and pears. It's so fun and so damn refreshing."
Last Word
In the past few years, Rifermentato in Bottiglia Proseccos have seen a resurgence and are becoming more widely available in the United States. According to Prosecco DOC Consortium data, approximately 30 producers in the Prosecco DOC region are making Rifermentato in Bottiglia Prosecco with a half dozen exporting to the United States. In 2015, more than 252,000 bottles were produced and in 2016 the number rose 25 percent to more than 316,000 bottles. It's still a drop in the bucket in terms of overall Prosecco production, which topped 355 million bottles in 2015, but it is also a new niche style worth seeking out in restaurants and wine shops, especially if you're a fermented foods fanatic!
---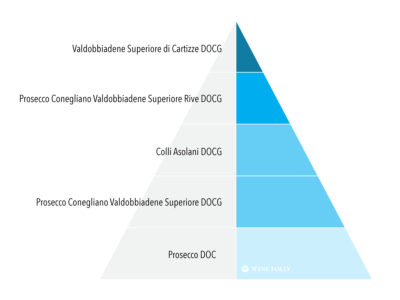 Next Up: Find Great Prosecco by Classification
There are higher quality levels of Prosecco that you deserve to know about!