New Guide: Discover up-to-date information with our new dynamic Napa Valley Region Guide!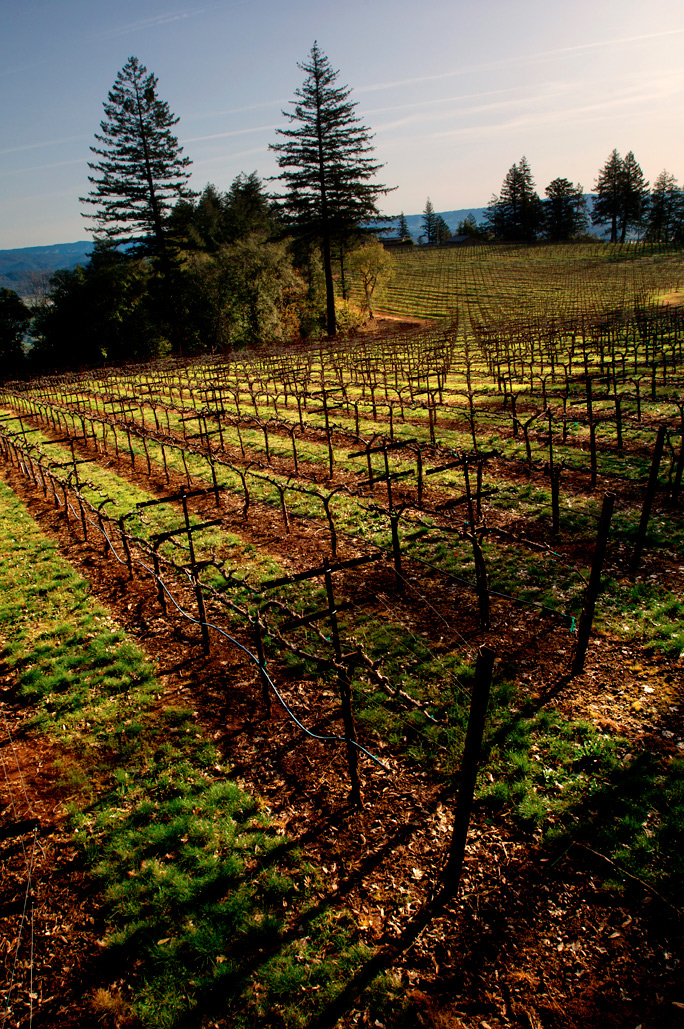 Howell Mountain Cabernet
Upon entering the area it is not obvious that Howell Mountain is known for some of the biggest Cabernet Sauvignon in Napa. It is so discreet that you can drive right through the area without noticing. The curvy road that leads into Howell Mountain is a thicket of trees–not the typical rolling vineyards.
In between the trees are modest looking estates and grape vines trained very close to the ground. Even though it's just 10 miles outside of the epicenter and bustle of Napa, it feels like a different world.
Wines from Howell Mountain are outrageously massive and age-worthy, but they don't get much attention in Napa. We wager it's because limos don't dare driving too far off the main trail.
Howell Mountain is exactly the kind of place we like to go.
What's So Different About Hillside Cabernet?
It's All About The Weather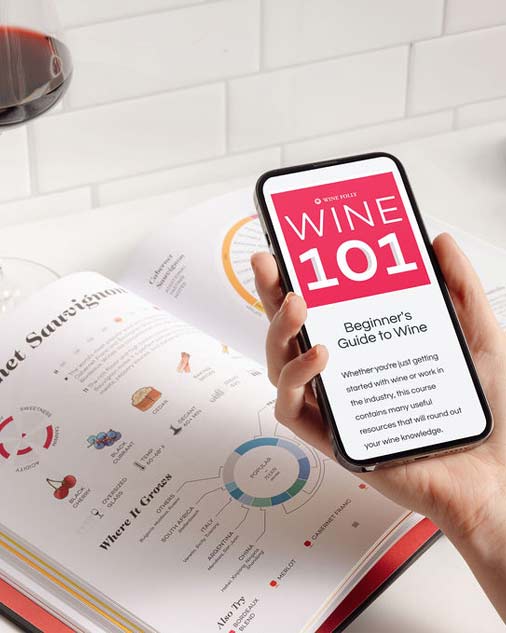 Buy the book, get a course.
Get the Wine 101 Course @ 75% OFF with the purchase of Wine Folly: Magnum Edition.
Shop Now
When the fog blankets Napa Valley it's sunny on Howell Mountain, but it's also colder during the day. This little difference makes Cabernet Sauvignon struggle to produce small clusters of tiny grapes. The smaller grapes have a higher skin-to-juice ratio resulting in deeper-colored wine with higher tannin. Howell Mountain Cabernets are some of the most concentrated wines in the world.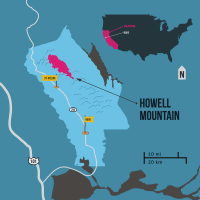 Howell Mountain AVA Facts
Established in 1870s. Official AVA on Dec. 30th, 1983 TTB
Location: Around Angwin, CA. Northeast of St. Helena, Napa in the Vaca Mountains.
Vineyard Acres < 1000 Acres.
Major Varieties: Cabernet Sauvignon, Petite Sirah, Zinfandel and Merlot.
Major Producers: Dunn Vineyards, Robert Foley, O'Shaughnessy, White Cottage, Cade, Lamborn, Ladera, La Jota, Robert Craig, Karl Lawrence, Abreu, W.H. Smith, Arkenstone Vineyards, Duckhorn and Cakebread.
Elevation: 1,400 – 2,000 ft (430-670 m).
Soil Type: Volcanic Ash "Tufa" and Red Clay. Shallow and infertile with high drainage.
Price per Bottle: $$$$ $60-100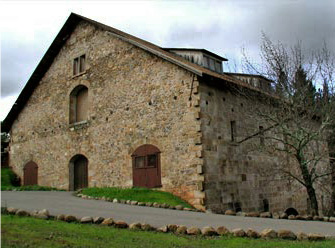 A lil' History
Back in the 1870's, two guys named Jean V. Chaix and Jean Adolf Brun planted grapes on cheap mountain land around Angwin, CA. Their cost cutting strategy proved to be a blessing when, in 1889, Brun and Chaix's "Nouveau Medoc" won a Bronze Medal at the Paris World Competition. The pair were successful during their heyday in the 1890's producing up to 750,000 bottles a year.
When Prohibition set in during the 1920's, Howell Mountain fell off the map and didn't reappear for 50 years. Then, in 1980, a quirky winemaker named Randy Dunn astounded the wine world with his Howell Mountain Cabernet. In 1983, Howell Mountain became officially recognized as the first sub-region in California: The first sub-AVA of Napa Valley.
Nowadays, there are about 30 producers on the mountain as well as many wineries that source wine grapes to make a "Howell Mountain" designated wine. Winegrowers like Black Sears, Beatty Ranch Vineyard and Piña sell to Valley producers such as Duckhorn.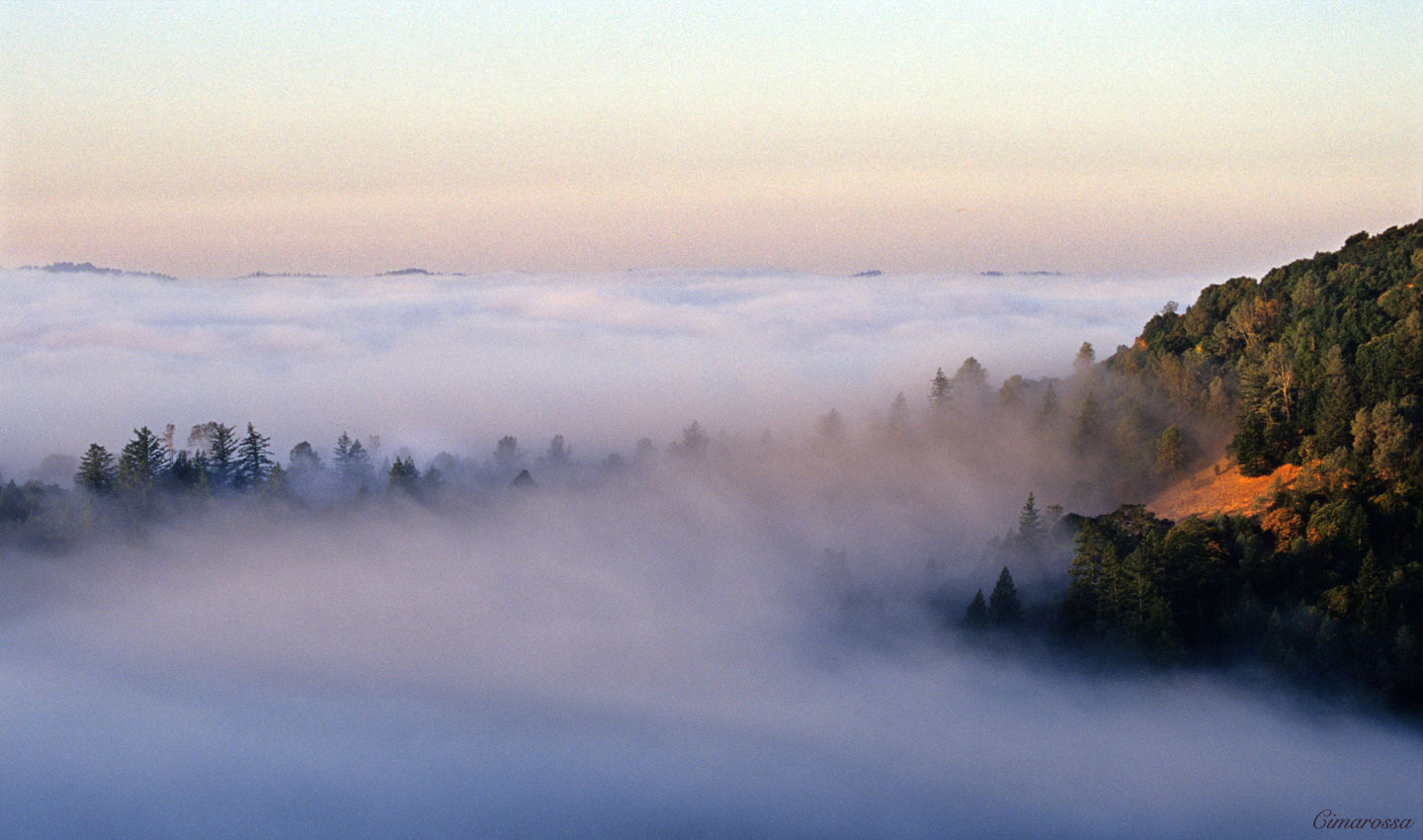 What do Howell Mountain Wines taste like?
Drinking Howell Mountain cab is like filling your cheeks with dried blackberries while simultaneously smoking a cigar. It's no wonder that wines from this area command such high prices.
[superquote]Drinking Howell Mountain Cab is like filling your cheeks with dried blackberries while smoking a cigar.[/superquote]
The small grape clusters on Howell Mountain make Cabernet Sauvignon condensed and high tannin. From Dunn's light 13.5% ABV wine to Robert Foley's blow-your-face-off 15% ABV wine, they're steeped in tannin and a bit brambly.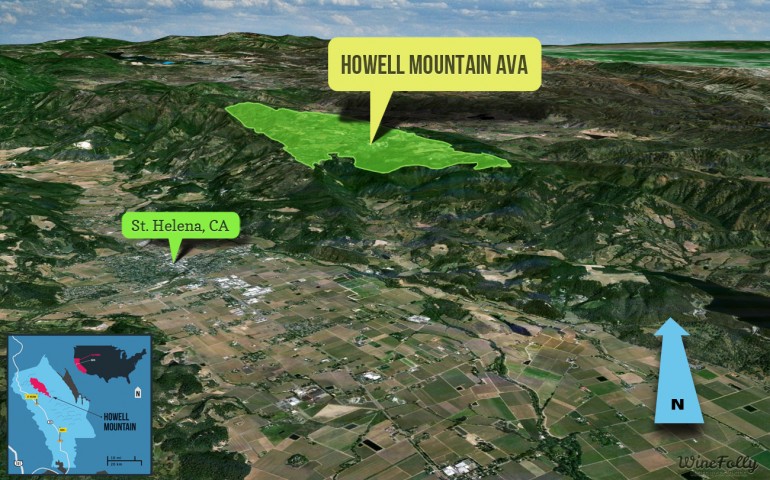 Howell Mountain Travel Tips
Howell Mountain is a litmus test for wine enthusiasts because it's not as tourist friendly as the rest of Napa. If you're planning a visit, be sure to call and arrange appointments. A little enthusiasm will pay off because some of the best cave tours are found off the beaten path in Napa's secret spots. If you're traveling to Howell Mountain from Napa valley be sure to leave about 45-50 minutes before your appointment and make any subsequent wine tastings close by.
Looking for Value?
Hess "
Allomi Vineyard
" is a 210 acre estate that's located east of Howell Mountain. Because it's not within the boundaries of Howell Mountain, their wines are usually offered under $30.