Sauternes represents the sweeter side of Bordeaux and is made from the region's rare white grapes.
Built on the thin-skins of Sémillon with a bit of bright acidity, generously donated by Sauvignon Blanc, Sauternes (and Barsac) make exceptional dessert wines that share a particular affinity for oak and will age for several decades.
Guide to the Wines of Sauternes
Sauternes at a Glance
Grapes: Mostly Sémillon with Sauvignon Blanc and Muscadelle
Region: Graves in Bordeaux, France
Style: Full-bodied, sweet, late-harvest white wine made from grapes affected by noble rot
Serving Tips: Serve chilled
Food Pairing: Blue cheese, foie gras, fruit-themed desserts
Aging Options: Enjoy in youth or age for decades (5–30+ years)
Sweet Wine Appellations of Bordeaux: The Sauternais appellations may include Sauternes, Barsac, Cérons, Sainte-Croix-du-Mont, Cadillac, Loupiac, Premières Côtes de Bordeaux, Côtes de Bordeaux Saint-Macaire
Expect to spend: $30+ for a decent bottle (375 ml) of Sauternes
Taste of Sauternes
Expect Sauternes to exhibit intense notes of honeyed apricot, butterscotch, caramel, coconut, mango, ginger, marmalade, and citrus themes, along with tropical fruit, honeysuckle, and toasted baking spices.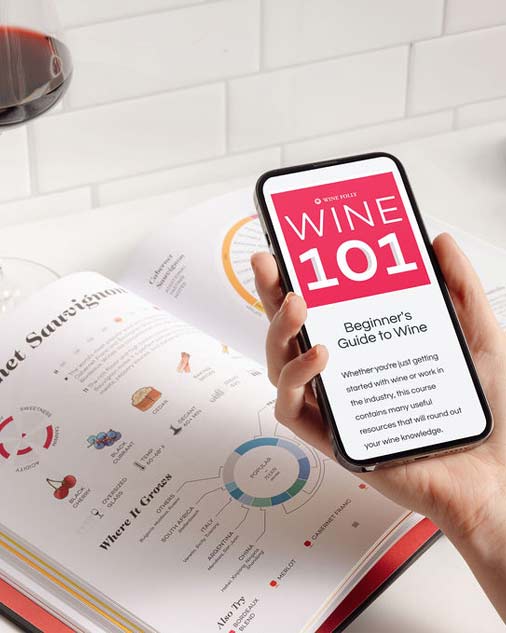 Buy the book, get a course.
Get the Wine 101 Course @ 75% OFF with the purchase of Wine Folly: Magnum Edition.
Shop Now
By the way, Sauternes qualifies as a very sweet wine, with anywhere from 120–220 g/L of residual sugar (for comparison's sake, coke has 113 g/L).
Each Grape's Contribution
Sauternes and Barsac wines carry considerable Sémillon in their blends. This is because Sémillon's thin-skinned structure makes it an easy target for noble rot.
Sauvignon Blanc contributes a generous dose of acidity, balancing out the lower acidity of Sémillon. The more rare Muscadelle may also make its way into the region's sweet wine blends and is noted for its floral character.
---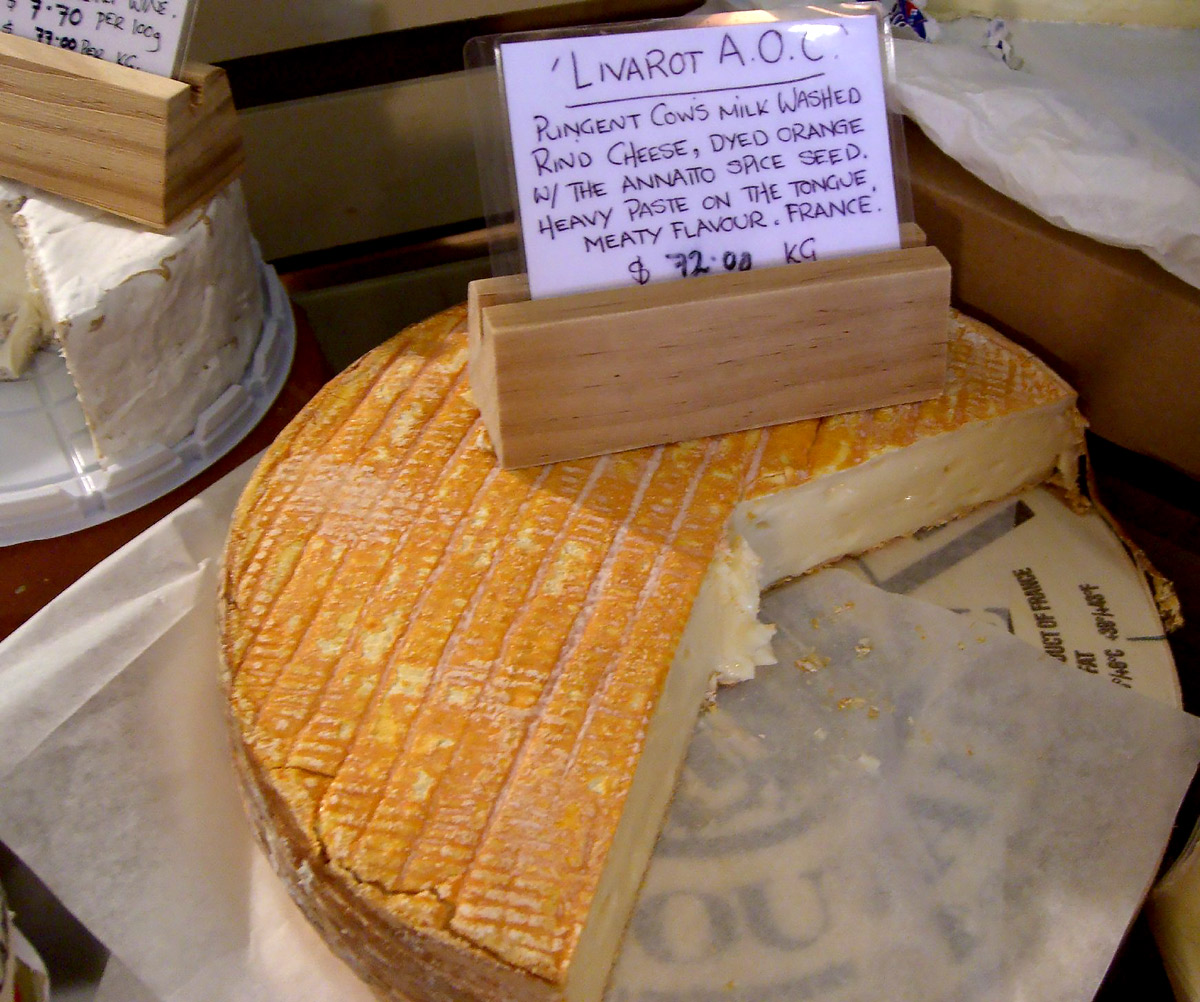 Sauternes Food Pairing
While Sauternes is great as a dessert when sipped all by itself, several tasty pairings will stretch the glass a bit more. Consider cheesecake of all kinds (sans chocolate), almond tart, lemon tart, meringues, and custards.
That said, Sauternes shines alongside something more savory such as Roquefort or Livarot cheese and foie gras or terrine with caramelized onions. A savory pairing will highlight the wine while creating a beautiful balance on your tongue.
We've also been recommended herb-roasted poultry or spicy Asian fare–where the sweet tames the heat.
---
The Sauternais Region
Tucked into the southwest quadrant of Bordeaux about 25 miles from the city of Bordeaux lies the wine-growing region of Graves, which is known for both red and white wine production.
Within Graves, there are two neighboring sub-regions, Barsac and Sauternes, which cling to the southwestern side of the Garonne River and curve around the Ciron tributary as it cuts through the two appellations.
The two rivers provide a unique microclimate that welcomes cool morning fog and sunny, warm afternoons while allowing noble rot to flourish.
The best vineyards in these locations sit on chalky, gravelly soils visible on Google Earth due to their white color. From a buying perspective, Barsac producers can opt to label their wines from Sauternes or Barsac. In general, the dessert-styled wines from Barsac tend to be lighter and fresher than those of Sauternes.
Love Sauternes? In the region next to Bordeaux (called Bergerac in Southwest France), the Monbazillac AOP sits offering the same style of wine at great prices.
Other Sweet Wine Appellations
There are several other sweet wine appellations in Bordeaux which use the same grapes but aren't known to age quite as long. These appellations offer exceptional value if you can find them: Barsac, Cérons, Sainte-Croix-du-Mont, Cadillac, Loupiac, Premières Côtes de Bordeaux, and Côtes de Bordeaux Saint-Macaire.
---
A Lil' History
There are two accounts in the mid-1800s (1836 and 1847) that tell of two chateau owners, Focke at La Tour Blanche in Bommes and the Marquis de Lur-Saluces at Chateau d'Yquem, who accidentally let their grapes hang on the vines, causing the grapes to rot.
When this occurs, the fungal attack goes after the grape's skin, puncturing tiny holes to effectively dehydrate an entire cluster of grapes which concentrates the leftover sugars.
The result is a fairly gnarly, shriveled grape cluster which, if you were desperate enough to make wine with, makes a lovely, deep gold-colored, sweet wine. This is probably what these two chateau owners discovered (the Yquem 1847 was considered one of the best of all time).
Of course, late-harvest white wines were around long before. In the late 1500s, Dutch merchants exported Bordeaux wines, which were often enriched with sugar and brandy to match sweet Scandinavian palates.
The demand for sweet wines influenced grape growers. There is a document from 1666 listing specifications for late-harvest techniques used in the Sauternes and Barsac appellations (although nothing mentioned about noble rot).