Grab a glass and taste the differences between New and Old World Malbec with Madeline Puckette.
It's easy to forget that Malbec originated in France because more than 75% of the world's Malbec vines are located in South America. In fact, Mendoza, Argentina is the Malbec capital of the world.
In Argentina, the grape tends to produce wines with more black-fruit flavors, softer acidity, and a chocolate-smooth finish.
In France, Malbec is a different beast. Expect a much lighter style (e.g. lower alcohol) with more red fruit and floral/herbal aromas.
If you've never experienced such a taste comparison, this will teach you a lot about the differences between Old and New World wines. Of course, to really understand the differences, set up your own comparative wine tasting. Here's what we tasted:
The Wines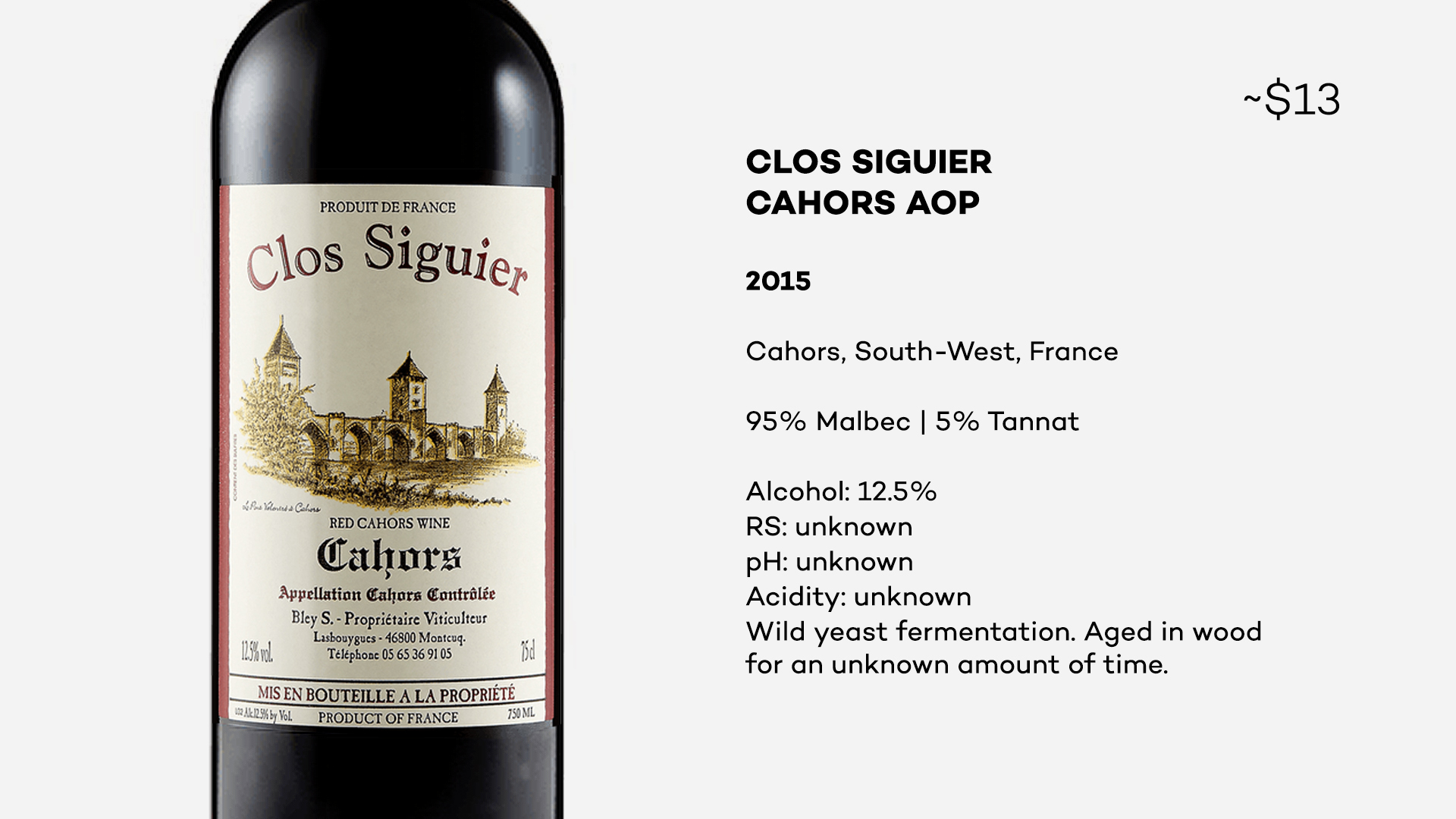 Medium purple color with some turbidity. When you see haziness like this, it might indicate an unfiltered wine.
Smells like dried leaves, candied cherries, hibiscus, fresh raspberries, and old leather.
On the palate, the wine has sprightly acidity with tart fruit flavors of plum and cherry, leading into notes of dried leaves and hibiscus.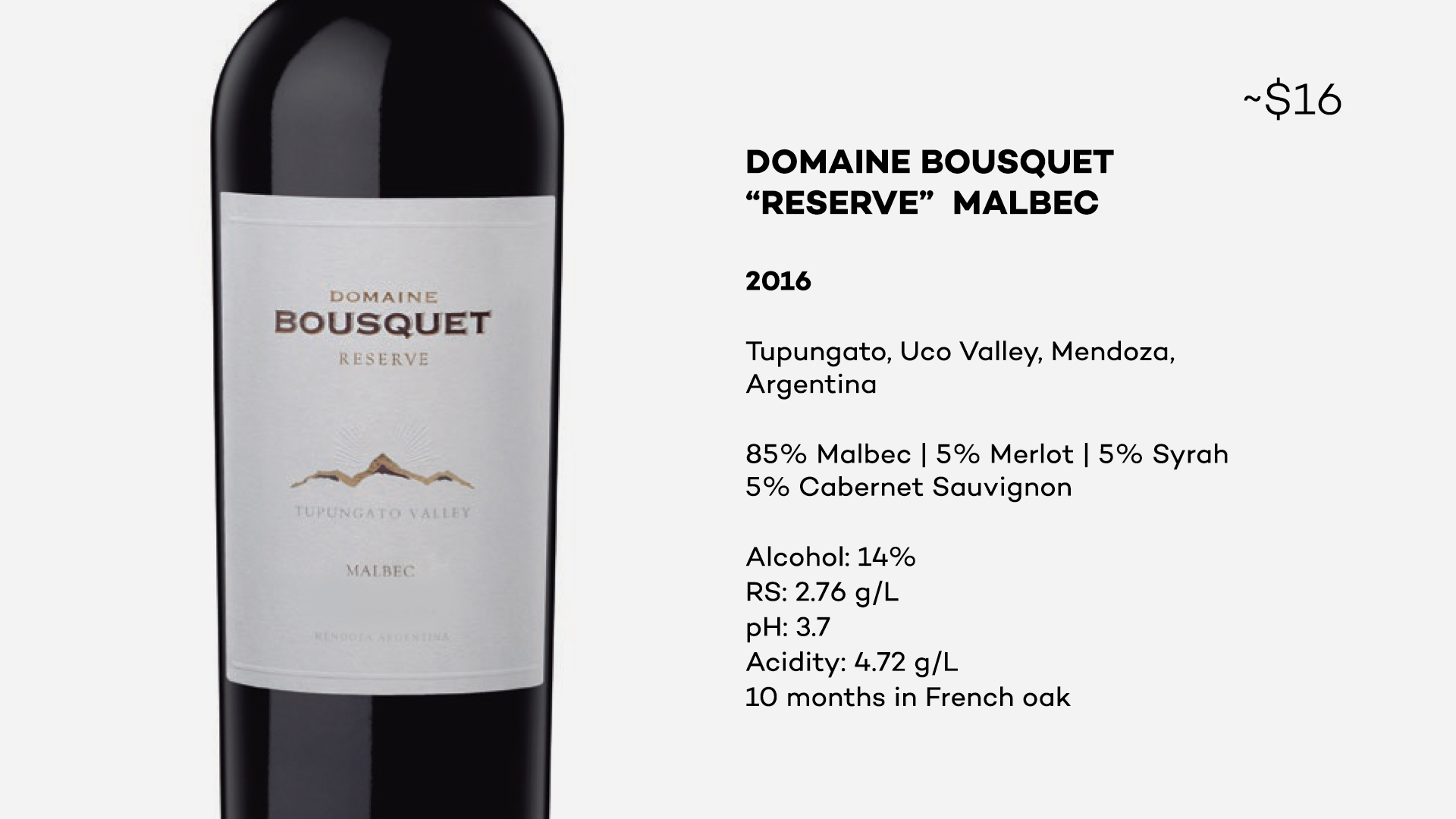 Deep purple color.
Smells like raspberry Tootsie Roll Pops, chocolate, candied cherries, Allepo pepper, and brown bread. Bready or creamy flavors in a red wine like this might be from the yeast they used.
On the palate, it's a bit bolder with more tannins that dissipate because of the elevated alcohol level. It has flavors of cherries and chocolate.
---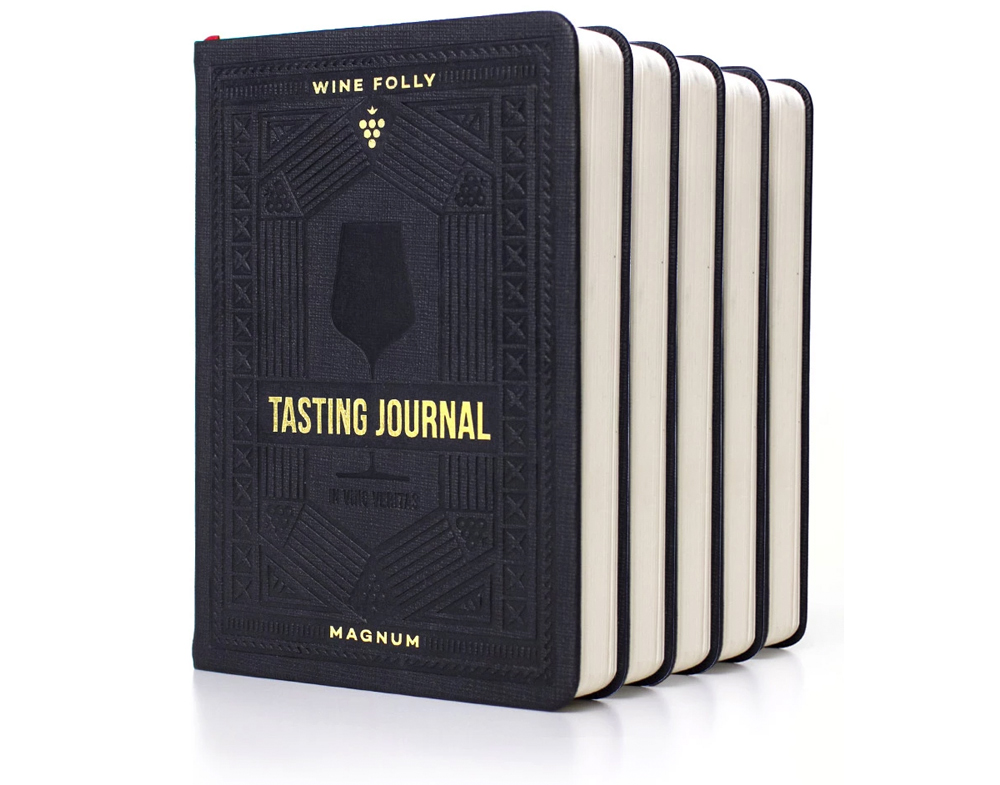 Improve your wine tasting skills, use a wine tasting journal. The Wine Folly Tasting Journal is a great way to practice the 4-Step Tasting Method.