Cabernet Franc may call France its home, but can we make great wines elsewhere? Let's dig into the dirt on Cabernet Franc and find out where it grows best.
Cabernet Franc is a very different animal.
Though, if you were the parent of such star-studded children as Cabernet Sauvignon and Merlot, you'd be a bit eccentric too. After all, you learned how to survive – and thrive – just about anywhere.
The thing about Cabernet Franc that makes it unique is that it can't hide its nature. It's always been a bit more peppery and lean compared to its pedigree children. And for this reason, most winemakers use it sparingly in blends (like with Merlot in right-bank Bordeaux or with Malbec in Argentina.)
In a blend, Cab Franc is like MSG. It transforms what might have been a boring fruit-bomb wine into something that makes us go,
"Ooooo! Magic!"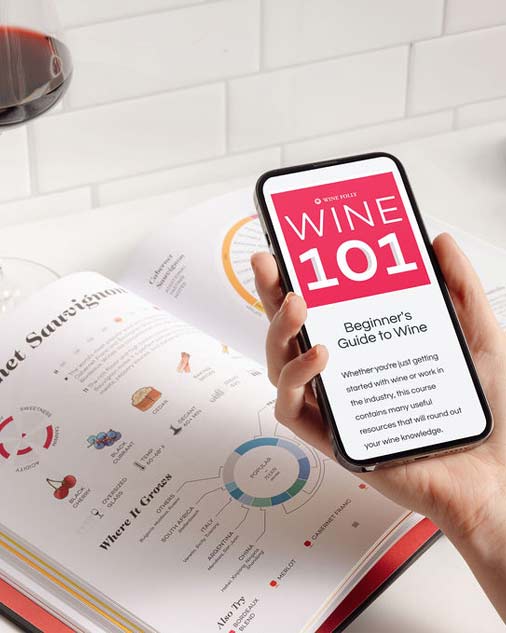 Buy the book, get a course.
Get the Wine 101 Course @ 75% OFF with the purchase of Wine Folly: Magnum Edition.
Shop Now
So, let's dive into this grape, why it's worth your time, and figure out where you should be looking for your favorite Francs.
Why Is Cabernet Franc So Awesome?
First, it's a classic. It's the "papa bear" grape of Cabernet Sauvignon, Merlot, and Carménère (and thus, it's older than all three).
Second, it's cellar-worthy. Well-made Cabernet Franc wines have been noted to age well for 30+ years.
Finally, there's something for everyone. Because Cabernet Franc grows just about anywhere, it's capable of making wines that appeal to crowds and geeks alike.
New World vs. Old World Cabernet Franc
There are two distinct styles of Cabernet Franc that have emerged based on the climate, soil, and winemaking tradition. We call them "New World" and "Old World" for simplicity's sake, but you'll find that some wines don't fit the mold.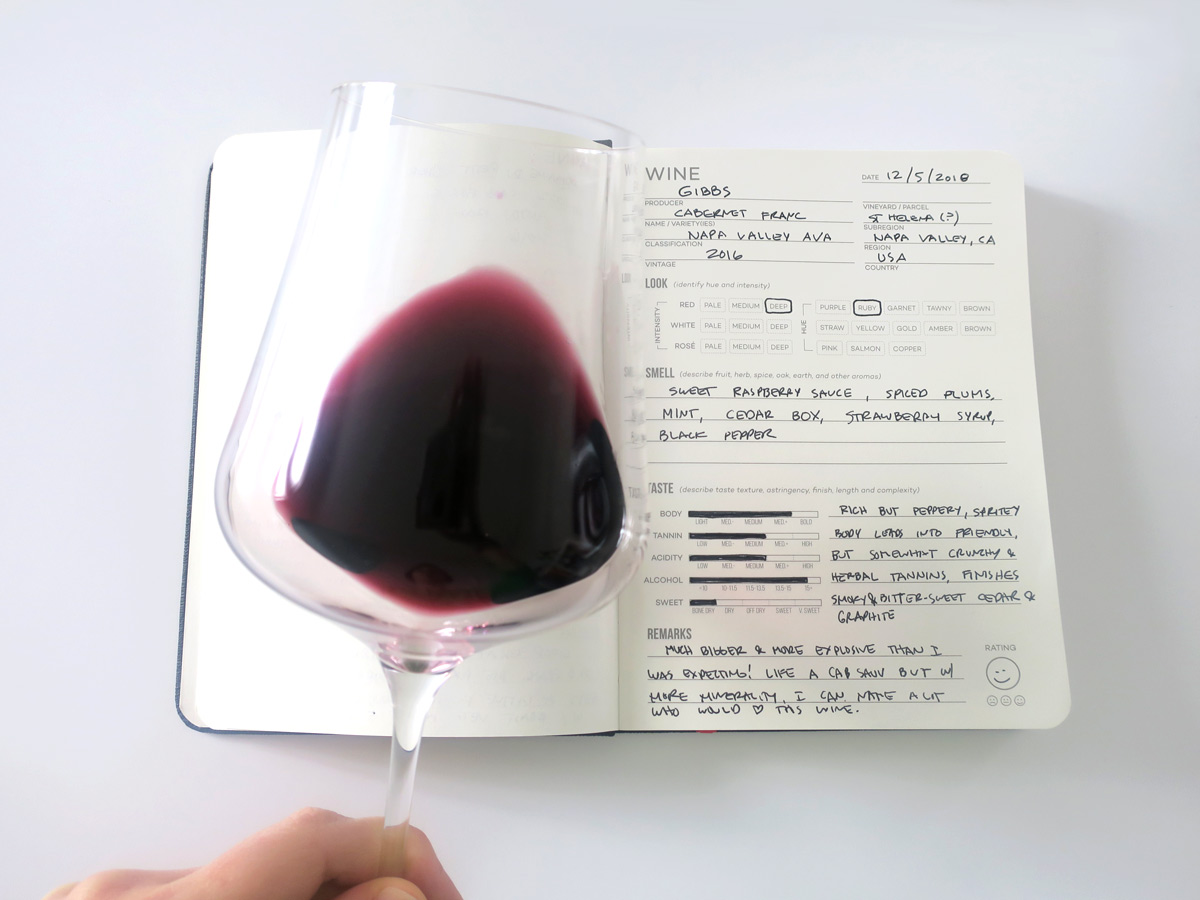 "New World Style"
Bold, Fruit-Forward Cabernet Franc
In warmer places, Cabernet Franc produces a much richer wine. It's not just the heat and sunlight hours that produce full-bodied, higher alcohol wines. Many of the most popular warm-climate Cabernet Franc regions have clay-based soils, which result in grapes with increased tannin.
With higher intensity, warm climate Cab Franc wines are often aged in oak. The oak adds baking spice and cedar flavors, with smokiness on the finish.
Overall, this style is a crowd-pleaser that appeals to *nearly* all wine drinkers. Of course generally speaking, you might find this style won't age quite as long – it usually doesn't have a low enough pH.
Where To Look
California
Chile
Argentina
Washington
Villany (Hungary)
Australia
Danube Plains (Bulgaria)
Tuscany
Virginia
---
"Old World Style"
Lean, Herb-Driven Cabernet Franc
In cooler climates, Cabernet Franc produces a much leaner, more savory wine. In the Loire Valley where this style is prevalent, the lightest and most aromatic styles (with the least color) are grown in sandy soils.
It's rare to find heavy-handed oak in these cooler climates because it overwhelms the wine.
This style is a bit less of a crowd-pleaser because many drinkers tend to shy away from bitterness and herbal notes in wines. Still, it's useful to note that the "old world" style tends to age longer because of its increased acidity.
Where To Look
Loire Valley (Anjou, Saumur-Champigny, Chinon, Bourgueil, and other Loire Valley appellations)
Friuli (Italy)
Finger Lakes, NY
Ontario (Canada)
---
What's Your Preferred Style?
So, have you tried both styles? What is your favorite style of Cabernet Franc?