Stocking your bar? Which wine tools do you absolutely need to have on hand?
Wine sommelier, Madeline Puckette, sums up her hit list of the eight wine tools that are essential to any bar.
Believe it or not, there are a few wine tools that can actually improve your wine tasting experience. (As in, they'll make your wine taste better!)
 
Plus, to make things more fun, we compared the basic tools (affordable versions) to the top-of-the-line models of the same variety, so you know what the serious enthusiasts are using too!
List of 8 Essential Wine Tools
Wine Opener
Proper Wine Glass
Decanter
Wine Preserver
Champagne Stopper
Glass Polishing Cloth
A Great Book About Wine
Wine Stain Remover
---
Wine Opener
Sure, there are a wide array of different wine openers out there, but the most pragmatic (on the high and low end) is the Waiter's Friend. This Swiss Army-style corkscrew includes a foil cutter, worm (the corkscrew part), and levering steps to make yanking a cork easy!
---
Proper Wine Glass
Finding the right glass for your drinking style will make a huge difference in your tasting experience! We've tested fine wine glasses, but have recommendations for all types and budgets. Read more about wine glasses here.
---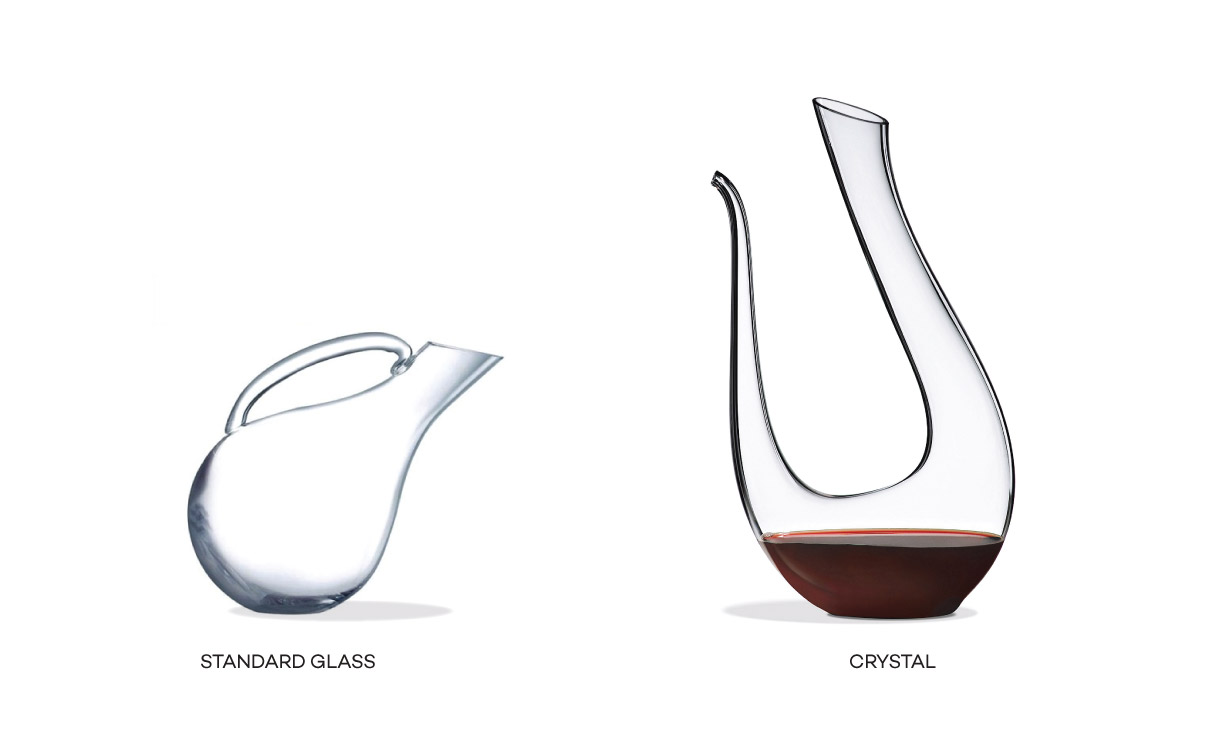 Decanter
Nothing will improve the taste of wine more than a healthy dose of oxygen just after opening the bottle. There are several wine tools out there for this job, but the best is probably a decanter! A decanter is a glass vessel whose shape allows wine to be exposed to lots of air. While there are several types of decanters (and aerators) from which to choose, you don't need much to make a big difference!
---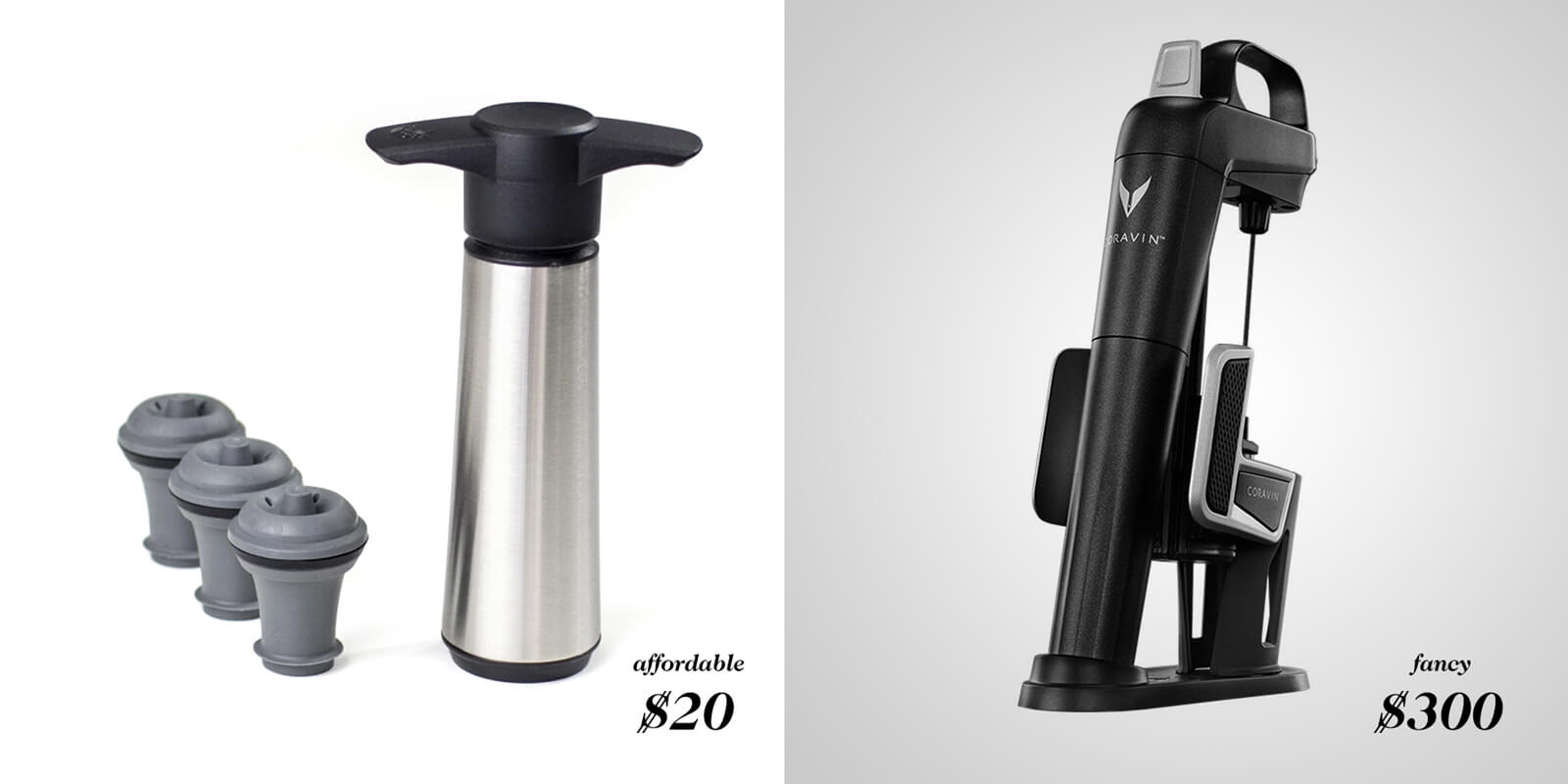 Wine Preserver
You'll find quite a few different wine preservation tools on the market, including one-time-use oxygen absorbing bottle stoppers, vacuum pumps, and argon gas systems. On the cheap, grab a Vacuvin; it's infinitely reusable and very affordable. On the fancy side, the Coravin makes accessing a bottle of wine (without really opening it) a reality!
---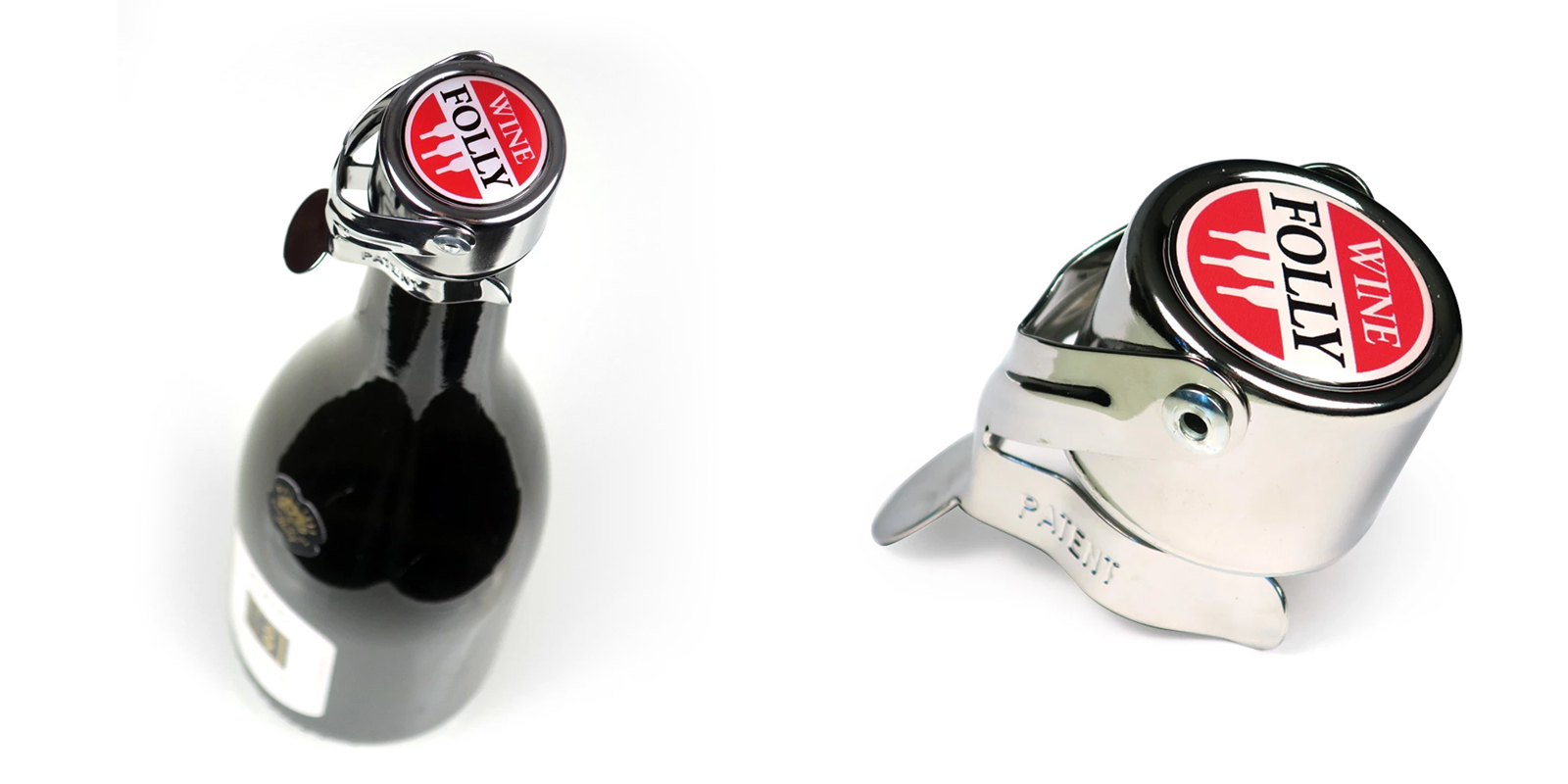 Champagne Stopper
It's not a complicated device, but if you want to keep the bubbles in your sparkling wine overnight, this is a must!
---
Glass Polishing Cloth
What's important to remember is that your glass polishing cloth should be large. It needs to be large enough to hold both sides of the glass in your hands (without getting finger smudges on it). Microfiber is the luxurious option, but you can easily get away with these cotton cloths called "flour sacks."
---
A Great Book About Wine
What we all need is a little inspiration. Books keep us inspired to continually explore new wines! Naturally we love the Wine Folly book, but were also really delighted by the new edition of World Atlas of Wine by Jancis Robinson. Geek approved!
---
BONUS: Wine Stain Remover!
During this video I spilled wine on my white pants! Any self-respecting wine lover keeps a couple of bottles of wine stain-remover on hand. We tested several stain removers here, if you want to know which one to choose!