Tannat has some of the highest levels of antioxidants in the world, so why don't more people know about it? Grab a glass and explore the differences between French and Uruguayan Tannat wine.
For those of us who are certifiable bold red wine lovers, Tannat is a thing of beauty. This grape falls into a special class of super grapes because of its exceptionally high antioxidant levels. In fact, the polyphenol count is so high that Tannat wines are opaque and nearly black in color.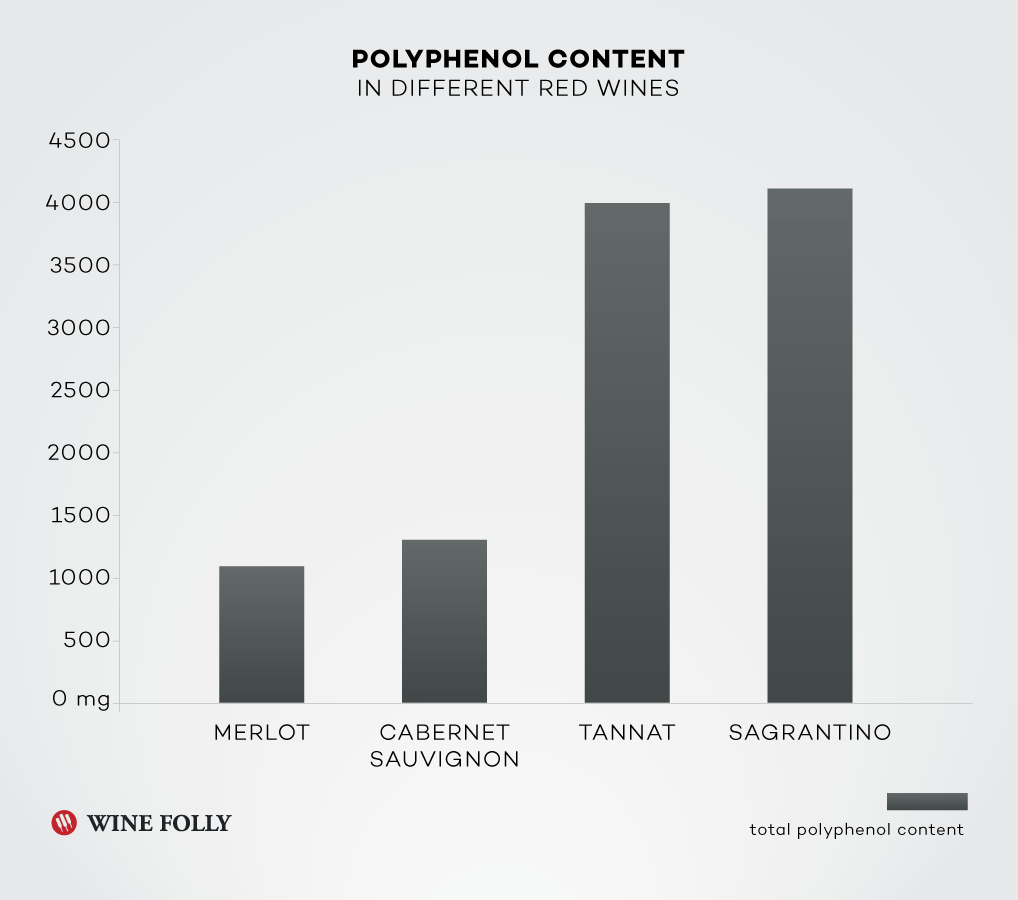 The deep color of Tannat is due to a chemical interaction called copigmentation where anthocyanin (the red color in wine) is enhanced by other types of tannins (which would otherwise be invisible).
So, how come more people don't know about Tannat?!
One reason Tannat continues to fly under the radar is because it's not that common. There are only about 14,000 acres of grapes planted in the world and the majority of vineyards are split between two esoteric wine regions: Sud-Ouest France and Uruguay.
Yep, that's right. They make wine in Uruguay.
Taste Your Tannins!
So for this tasting, we picked up a couple of bottles of Tannat from France and Uruguay to compare. Here's what was tasted:
Bodega Garzón "Single Vineyard" Tannat 2015 – Uruguay
Alcohol: 14.5%
Residual Sugar: 4 g/L
Acidity (TA): 6.1 g/L
pH: 3.7
"This vineyard is cooler than other blocks on the estate. Steep slopes and thin soils with excellent drainage due to the predominance of ballast in the upper layers." 100% Tannat fermented in 80 hectoliter cement tanks & aged in untoasted French oak barrels & casks for 12 to 18 months on the lees." –cellartracker
Château Peyros "Vieilles Vignes" Madiran AOP 2013 – France
Alcohol: 13%
Residual Sugar: 3.3 g/L
Acidity (TA): unknown
pH: unknown
A blend of 80% Tannat and 20% Cabernet Franc. The wine was fermented over 20 days and aged for 12 months in 40% new oak barrels. The wine comes from a 20 hectare (49 acre) estate in the heart of the Vic Bilh with a unique southward exposure.