Unveil the mysteries of wine tannins. You'll never drink wine the same way again!
You'd be surprised by how many folks still think wine tannins cause headaches! The truth is that tannins are surprisingly good. So, what are they? And, why are they so "good?"
Wine Tannins
The term "tannins in wine" describes several classes of phenolic compounds. These include non-flavonoid phenolics (ellagitannin) and flavonoid phenolics (condensed tannins, catechins, anthocyanins).
In other words, the stuff that tastes bitter and astringent in wine is tannin!
Tannins are found primarily in the skins, seeds, and stems of grapes. Actually, they're found in all kinds of plants! A few more examples of tannin including plants (that you can eat) include apples, walnuts, green tea, and dark chocolate.
Tannins are part of a plant's natural defense against pests, disease, and UV radiation. And, they've proven to be surprisingly good for humans too.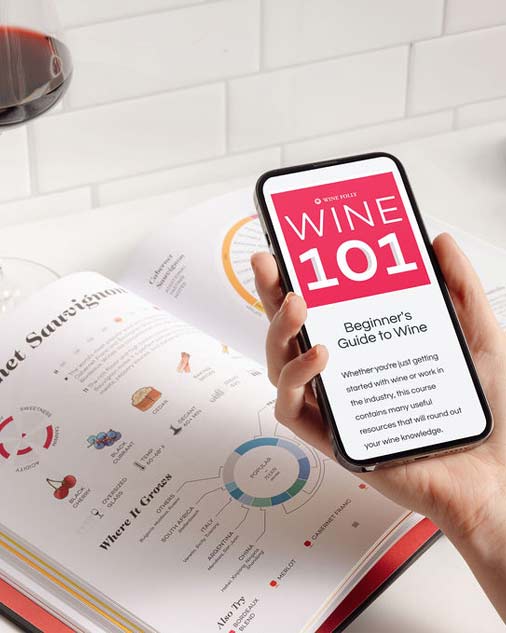 Buy the book, get a course.
Get the Wine 101 Course @ 75% OFF with the purchase of Wine Folly: Magnum Edition.
Shop Now
Condensed tannins (epicatechin and catechin – found in bold, astringent red wines) have been shown to reduce cholesterol in humans.
Ellagitannin (found in oak barrels and muscadine grapes) has been shown to fight obesity in overweight mice.