Join sommelier, Madeline Puckette, as she attempts to make one of the most challenging wine pairings work. If you love wine and chocolate, you'll want to see this.
Wine and Chocolate Pairings Tested
Winning Pairings
Ruby Port and Chocolate Truffles
This is a classic pairing, and highly recommended!
When you pair the dark chocolate truffles with the ruby port, they actually start to create a new taste together on your palate. It's really amazing to taste, because it changes into this creamy chocolate-raspberry flavor in your mouth.
New Zealand Sauvignon Blanc and White Chocolate
This is an off-the-wall pairing and it blew my mind!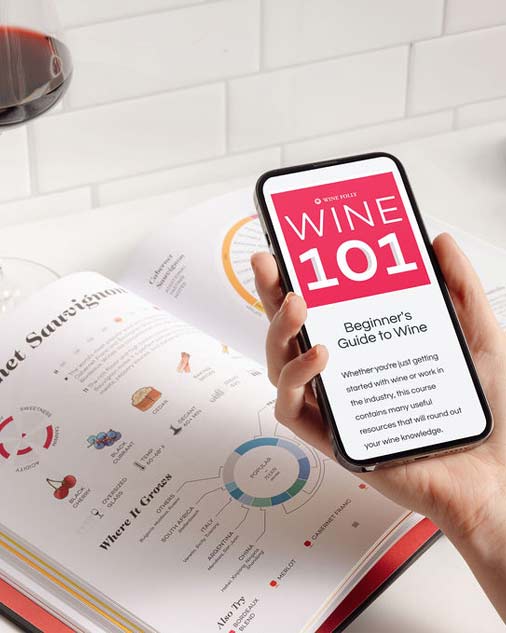 Buy the book, get a course.
Get the Wine 101 Course @ 75% OFF with the purchase of Wine Folly: Magnum Edition.
Shop Now
New Zealand Sauvignon Blancs these days often have notes of passion fruit in their taste profiles. So, we took this idea and paired a New Zealand Sauvignon Blanc with white chocolate to see what would happen. It was unbelievable! The wine and white chocolate together created a flavor not dissimilar to passion fruit ice cream. Highly recommended, again.
Pair Wine and Food Everyday
Live the wine lifestyle. Use this chart to make amazing food and wine pairings.