Instagram is an excellent place to meet fellow wine aficionados, and these 16 wine Instagram accounts are just a few of our favorites. Not only do they take a great picture, these wine fanatics are terrific sources of education, tasting notes, and a whole heck of a lot more.
Sparkling Winos
As their name suggests, the Sparkling Winos are all about the bubbly! Covering everything from Champagne to the art of the Sabrage, these dashing gents are perfect for anyone who appreciates sparklers.
---
The Hue Society
The Hue Society is a celebration of diversity in the wine world. Their promotion of African-American oenophiles and producers all over the country alongside the spirit of good vibes is a real breath of fresh air.
---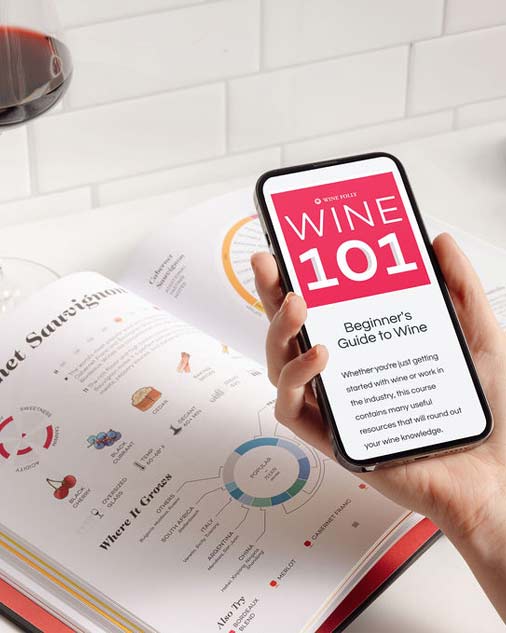 Buy the book, get a course.
Get the Wine 101 Course @ 75% OFF with the purchase of Wine Folly: Magnum Edition.
Shop Now
Somm Films & TV
Somm films are a terrific look into the world of wine (heck, there's a good chance you found Wine Folly because of them!), and the Somm Films & TV Instagram page is a brilliant way of getting behind the scenes information directly from some of the world's biggest authorities on wine!
---
Andrea Zigrossi
More than anything else, sommelier Andrea Zigrossi's IG account fully embraces the excitement of the globetrotting wine lover. The shots are colorful and alive, and Zigrossi's passion for wine and culture is inspiring.
---
Eric Wareheim
If you're only familiar with Eric Wareheim's work as half of the surreal comedy duo Tim & Eric, then winemaking might not be your next thought. But Eric's passion project of Las Jaras Wine is outstanding, and it makes for an IG account that's one part refined, and one part oddly hilarious.
---
Aldo Sohm
With credits to his name that include Wine Director of Le Bernardin and 2008's Best Sommelier In The World, Aldo Sohm clearly knows the world of fine wine. But his approach is still accessible enough for wine lovers of every stripe to appreciate (heck: he named his book Wine Simple, after all).
---
Bobby Stuckey
Master Sommelier Bobby Stuckey is an icon in the twin worlds of food and wine, and his Instagram account is a beautiful walk through both. Come for the incredible wine, stay for the gorgeous shots of the great outdoors (and an impressive vinyl selection!).
---
Hayley's Cellar
With endless tips, tricks, and recommendations, Hayley's Cellar does more than just take a pretty picture (although that's there, too). Hayley is another great resource for wine lovers of every level: her passion and desire to share is contagious!
---
Viticole Wine Club
More than just an account for Master Sommelier Brian McClintic's eco-conscious wine club, Viticole Wine Club offers a back door look at the people who are making great wines using organic and regenerative agricultural methods. It's a terrific opportunity to learn more about these fascinating winemakers.
---
The Wine Stache
If you're looking for the stories of the people behind the wine you love, The Wine Stache is where you ought to be. The Wine Stache sets itself apart with portraits of wine professionals that are thoughtful, fun, and super educational.
---
Skurnik Wines & Spirits
Skurnik Wines & Spirits is the perfect Instagram to follow for a look at great wines being made all over the world: as an importer and distributor, it's sort of their job to know what you'll love before you even ask. It's also a terrific opportunity to learn more about an often-forgotten side of the wine world.
---
Wine Gini
There is so much joy in what Wine Gini does, and her IG account spread absolutely shows that! Covering wines from all over Europe, Gini's the perfect combination of beautiful vistas and engaging content. This is the kind of account that makes you want to get up and go grape picking.
---
Wine 90 – Sarah Newton
Sarah Newton of Wine 90 does a great job showing off the beauty of the wine world, but her greatest asset has to be her videos! In a handful of minutes she'll give you a fast, thoughtful review of a specific wine: the perfect bite-sized pieces of content for folks trying to expand their horizons one piece at a time.
---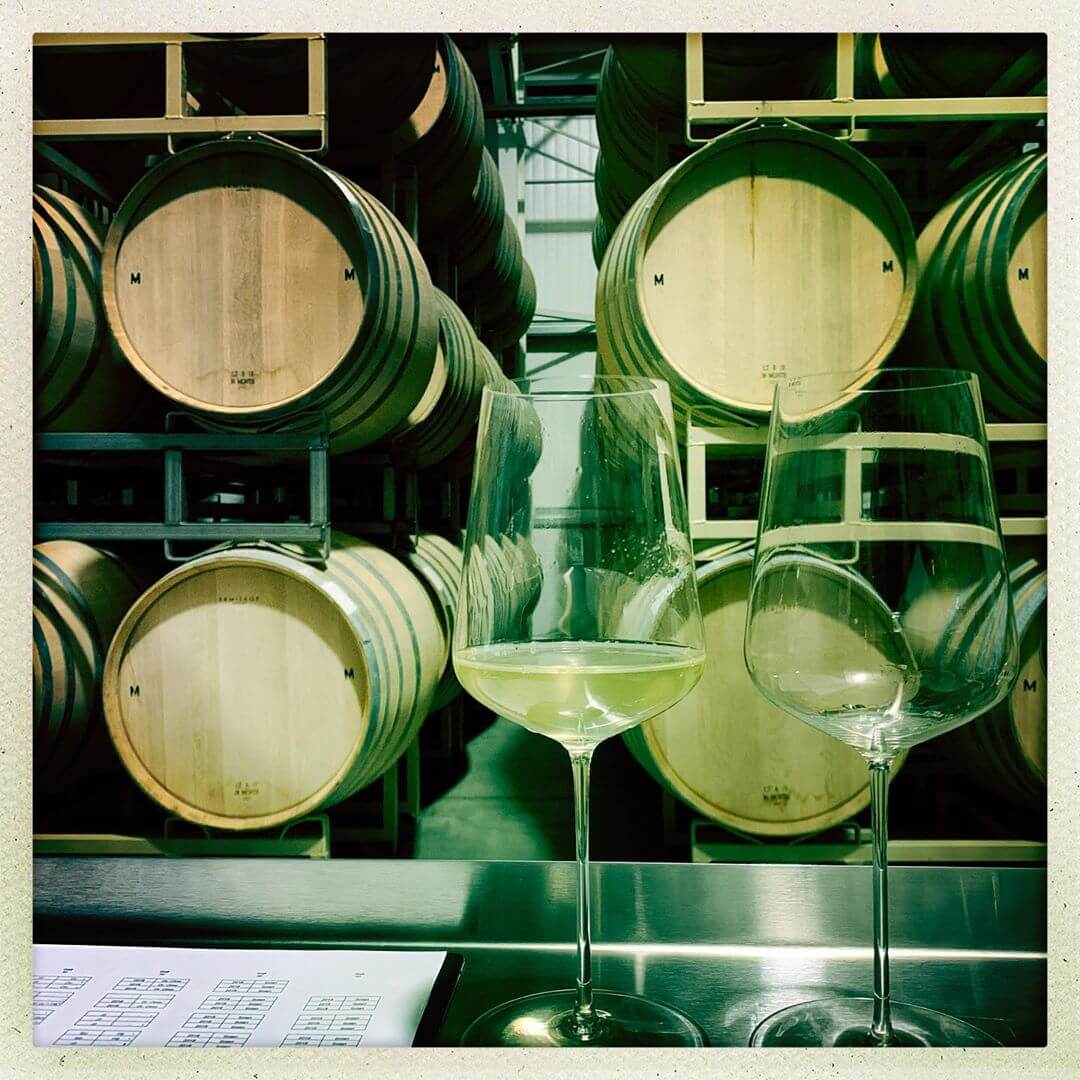 Dan Petroski
In addition to being a great place to keep up with his winery Massican, Dan Petroski's IG account has brilliant shots of amazing wines from all over the world. If you're a big fan of white wine in particular, this is a great spot for you.
---
Pascaline Lepeltier
Not only was Pascaline Lepeltier named France's best sommelier in 2018, she is a great authority on natural and biodynamic wine. If you like your wines naked, this is someone you need to know.
---
Wine Folly – Madeline Puckette
While you're at it, check out the Wine Folly Instagram. What makes it unique is the focus on wine knowledge tips using our massive library of infographics and illustrations. We think it's awesome, but admittedly, we're completely biased.
---
Of course, the list above only just scratches the surface of cool people in the wine world! Naturally, we're always on the hunt for people and accounts producing original content about wine. So, if you're following someone (or something) awesome that you think we should know about, definitely post it in the comments below!