The question is simple Does a spoon in a bottle of Champagne preserve the bubbles? The technique of the Champagne spoon trick is to put the handle of a spoon (a silver spoon to be exact) into an open bottle to preserve the bubbles. This theory has actually been tested by Stanford, Vins de Champagne and a few other seemingly credible resources, but no one agrees on whether or not the Champagne spoon trick really works.

A Brief History
Stanford tested this in 1994 and said Yes it's true.

 

Vins de Champagne tested it in an article in Pour la Science (edition 208, p.16, 1994) and concluded that No it's not.

 

This guy on the Kumkani blog (a South African Sparkling wine house) tested bottles and painstakingly counted bubbles after which he compared bell curve graphs. He concluded that over the course of a few hours it Did indeed work!

 

Ruinart decided that the whole champagne spoon myth was a great opportunity to make an elegant silver "spoon" stopper (pictured above) although they claim "we'd like to believe this one, even though we don't."
 
What is going on? After reading a few more French blogs (and realizing that my high school French had all but gone to waste), I thought about the champagne spoon bubble problem on a physical level and reasoned that it is not true and here's why:


Since a spoon does not halt the process of depressurization of the champagne (which is how those magical bubbles are in the wine in the first place), then the champagne spoon trick does not have any physical properties to make it true.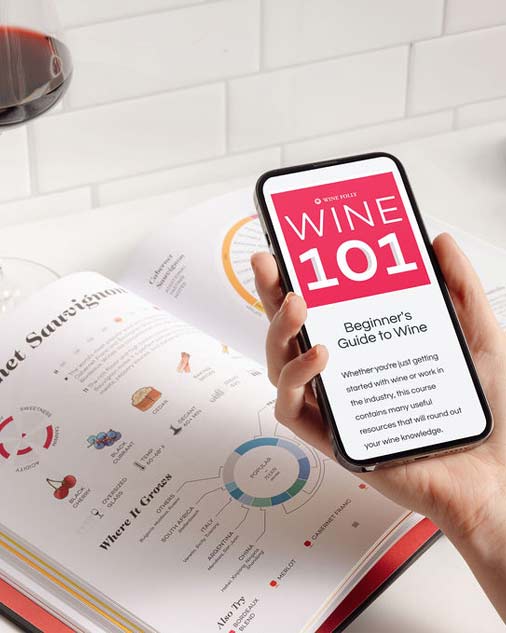 Buy the book, get a course.
Get the Wine 101 Course @ 75% OFF with the purchase of Wine Folly: Magnum Edition.
Shop Now
Conclusion: I Believe in Magic!
The night after writing and researching Champagne and Spoons, I reclined in an old faux leather couch with a glass of Australian gewurztraminer from Adelaide Hills and flipped on Game of Thrones. In the episode, an evil demon-zealot birthed a black smoky ghost-child which proceeded to stab through the heart one of the last remaining characters that I enjoyed watching.
My face twisted in disgust as I silently hoped that no more death would happen to my remaining top three favorites. The people in The Seven Kingdoms probably all preserve their open champagne with a silver spoon… if they don't drink it all first.
[superquote]The people in The Seven Kingdoms probably all preserve their open champagne with a silver spoon… if they don't drink it all first.[/superquote]
Get a list of some of our top grower Champagnes if I succeeded in making you thirsty 😉
Sources
1. Ruinart Champagne (The Collections: The Champagne Spoon)
2. Stanford Article circa 1994 (test subject admitted to loosing their judgement throughout the duration of the test)
3. The Kumkani Blog Post
4. Game of Thrones HBO Show wiki