4 Ingredient Easy Sangria Recipe
Most sangria recipes require patience and planning. I've often romanticized about laboring over a complicated multi-step batch of Sangria. I'd lovingly store it overnight to let it marinate and evolve into a sophisticated masterpiece. The next day I'd offer it to my friends and casually say: 'Oh this lil recipe, it wasn't any trouble at all.' My guests, unbelievably impressed with my boundless talent, would eagerly shower me in compliments: 'This is the best sangria I've ever had!'
The reality is that I'm a lazy procrastinator and guests are lucky if I have ice on hand. Still wanting to impress without doing much work I've come up with an easy sangria recipe that can be made in under a minute. Check it out below.
Easy Sangria Recipe
Ingredients
1 Bottle Cheap Red Wine See Below
1 Cup Ruby Red Grapefruit Juice
¼ Cup Fresh Lime Juice
¼ Cup Sugar
Directions
Combine wine, grapefruit juice, and sugar.
Stir well.
Pour over ice.
Squeeze fresh lime juice over sangria.
Add garnish as desired.
Choosing a Wine for Sangria
Sangria became popular during the 1964 World's Fair in New York. The wine used to make sangria was most likely Rioja (an official Spanish growing region since 1953). Rioja is made with Tempranillo grapes and is a fruity red wine with light tannin. Perhaps by coincidence, sangria is best made with wine varietals that are fruity and have lighter tannin. Consider these:
Merlot
Garnacha (aka Grenache)
Zinfandel
Tempranillo
Malbec (not light, but it does have light tannin)
Primitivo
Sangiovese
Lambrusco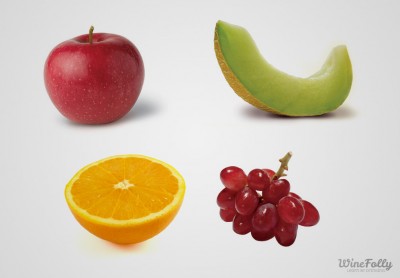 Make it Fancy
Add some fresh fruit for decoration such as grapes, apples, oranges or melon. Try a few dashes of orange bitters to add a little complexity to Sangria.
We tried this easy sangria recipe and it lasted for a week in our fridge. Well, almost a week; someone drank it but they said it tasted great. < hic! >
Rhône Valley Wine Map
Discover the wines and regions of France's Rhône Valley wine region.
Buy Map