Traveling is fun. What better way to travel than through the lens of wine? There are 34 major countries in the world producing wine; vineyards can even be found in places like China and India. Step outside your comfort zone and go somewhere entirely new. A place where you can create new bonds driven by a common theme: wine. If you love Malbec, you might want to go to Argentina first.
New Guide: Checkout new and updated information in our Argentina Region Guide!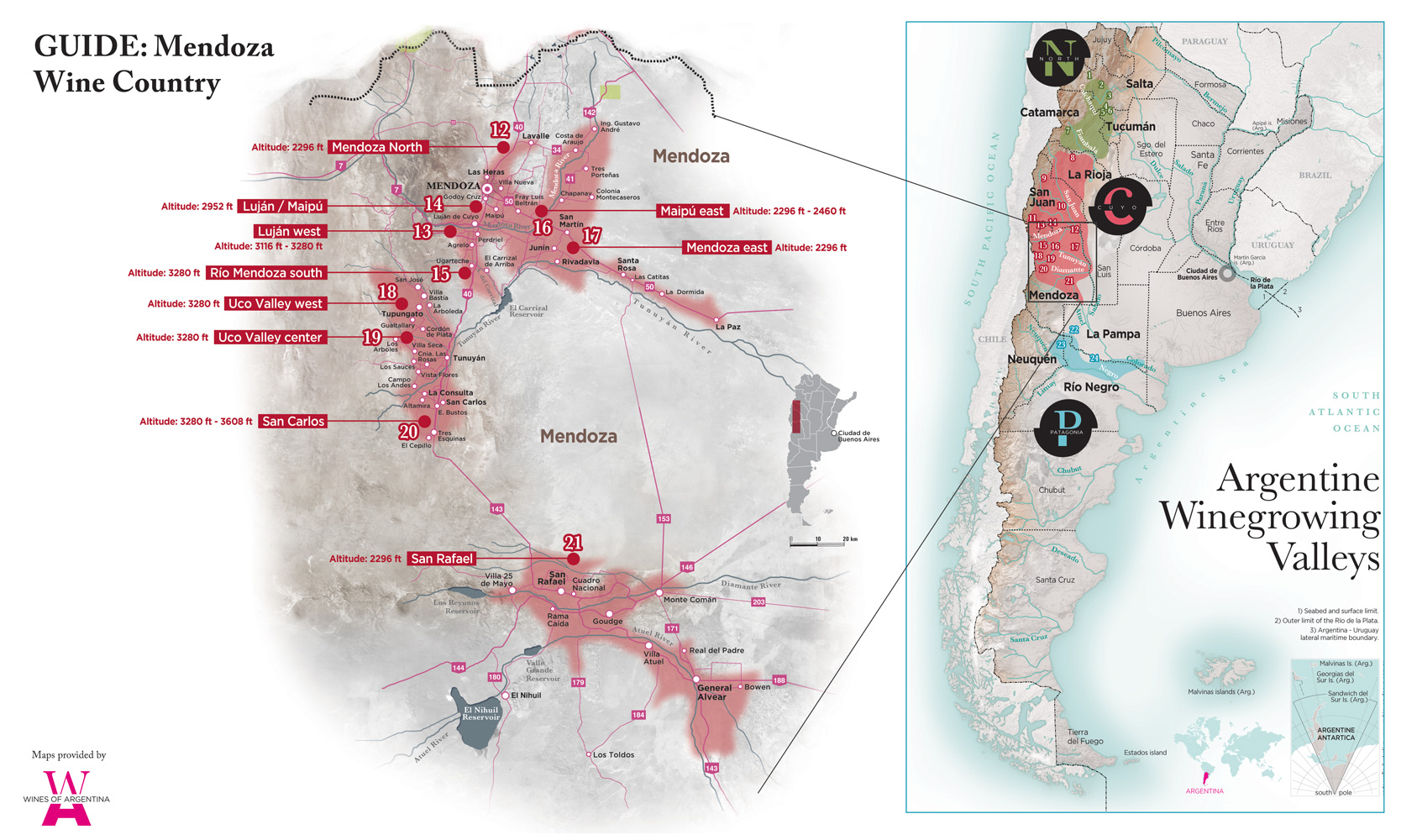 Travel
How to get there
International travelers have two routes to choose from when making their way into Mendoza City: hop over the hills from Santiago, Chile or cut across the countryside from Buenos Aires. Santiago is generally the path of least resistance – flights are reliable and the bus ride over the Andes is as adventurous as it gets. Buenos Aires, on the other hand, offers big-city congestion, a confusing jaunt between airports, and higher risk of someone walking away with your belongings.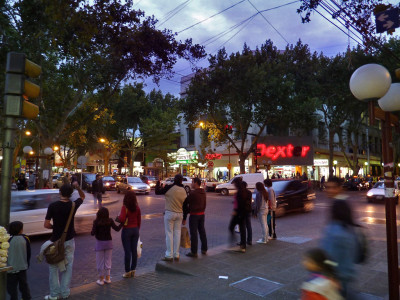 How to get around once you´re there
In the city, public transportation (buses & taxis) are delightfully cheap. Though car rentals are an option, they are not necessary for exploring the city and not advisable for venturing out into the wine regions. Argentine drivers are phenomenally unpredictable and proper road signs and street names are rare, which makes for some harrowing transit experiences.
In order to get out into the wine regions, you´ll have to make other plans. Most visitors rely on private drivers or tour groups to ferry them from one winery to the next. However, Bus Vitivinícola is a new addition to Mendoza´s wine routes and a well-received solution to the wine transportation problem. It offers 3 routes through some of the area's sub-regions and runs the same circuit throughout the day, shuttling visitors through a handful of wineries and then bringing them back to downtown.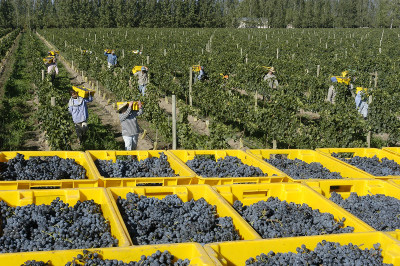 When to come
Given Mendoza's 300 annual days of sunshine, no time of year is a bad time to come. However, most tourists opt to visit between September and March. Grape harvest begins in late January and Mendoza´s infamous harvest festival, Vendimia, is slated for late February or the first week of March. Given the buzz of activity at the wineries, as well as within the city itself during the harvest, it is without a doubt the best time to visit. Then, from June-August, temperatures drop and visitors come to ski the slopes rather than to visit the vines.

---
What to Expect When You Touch Ground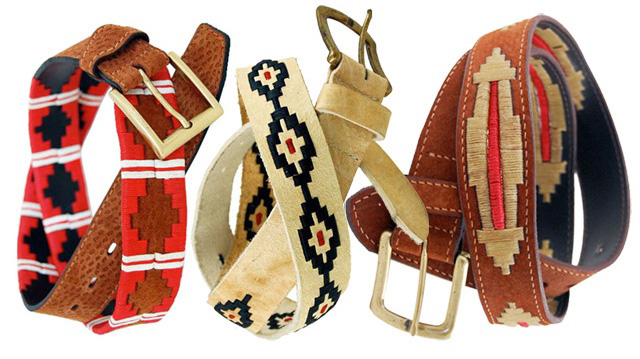 Argentine Gaucho-made belts are one of the several items, besides wine, worth packing back. Or if your couch traveling, you can find them here.
---
Best Places to Eat and Drink Wine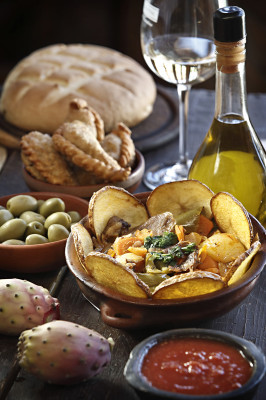 Given that wine goes so seductively well with food, many top-notch restaurants have cropped up in Mendoza wineries. Here are some of the most recommendable:
Chef Mun at Casarena Winery

South Korean-born Chef Mun offers Argentine-Asian fusion food, paired with wines made especially to fit his multi-cultural recipes.

Lunch at La Azul Winery

Along the main drag through Uco Valley, sits a tiny winery named La Azul. This boutique winery features robust reds and a parilla-style (grill) restaurant with open air dining and a rustic touch.

Lagarde Winery

One of Argentina´s oldest wineries, Lagarde was established in 1897 and is located in Luján de Cuyo. Its courtyard restaurant offers a 5-course meal designed by famed local chef, Lucas Bustos, and offers arguably the most delicious steaks in town.
Must try wine: Viognier
---
What Wines to Expect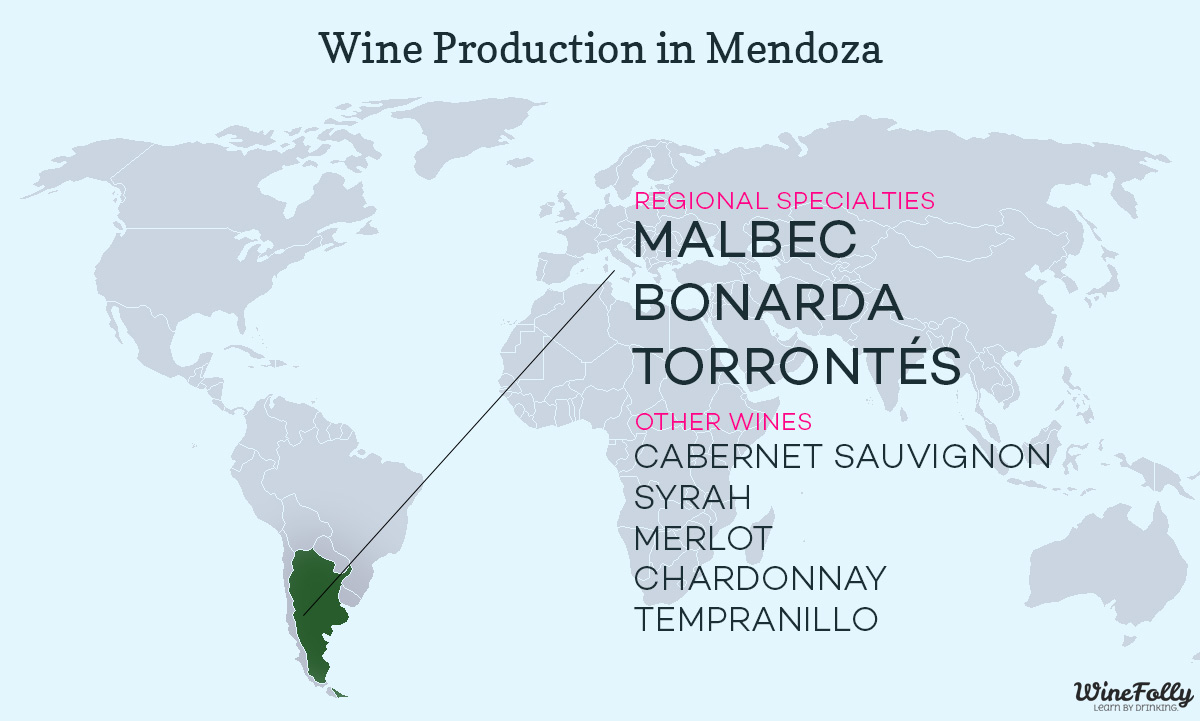 Given its footing as a new world producer, Argentine wines are generally meant to be enjoyed while they are young. Both French and American oak are used in the wineries and the grape varieties most unique to the region are Malbec, Bonarda, and Torrontés.
Mendoza generally enjoys wide thermal amplitudes (particularly to the west), poor alluvial soils, low rainfall, and pure Andes irrigation water. All of which contribute to fruit-forward wines that are well structured and easy to enjoy.
Drink it while you can! Wines that you´re unlikely to find back home
"Pura Sangre" by Domaine St. Diego
"El Enemigo" – by Alejandro Vigil, head enologist at Catena Zapata Winery
"Final Cut" by Cepas Elegidas
Madeline Blasberg is an American writer working in the wine trade in Mendoza, Argentina and you can find her blog at www.madelineblasberg.com. Many thanks to Wines of Argentina (WoA) for permission to use the images.