If you can remember, the first Somm film (2012) dives full force into the lives of four sommeliers as they struggle for the title of Master Sommelier. Well, Somm: Into The Bottle is a completely different animal. The documentary goes into everything that was sorely missed in the first film: what is wine?
Don't think, just go watch it
SPOILER ALERT! This article is full of spoilers, you've been warned!
Somm: Into The Bottle
Everything You Need to Know About the Film, The Wines and More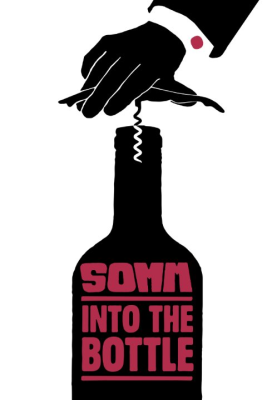 Details
Release Date: January 29, 2016
Length: 1hr 30min
Watch on Netflix or buy on itunes for $9.99
Somm: Into The Bottle goes on a globe-trotting adventure to answer the question "What is wine and why does it matter." The film is organized in 10 mini-stories that each explore a different fundamental facet of wine from the cellar to the table. It's through these stories–told by charismatic wine communicators–that you begin to paint the picture of what wine really is.

10 Stories About Wine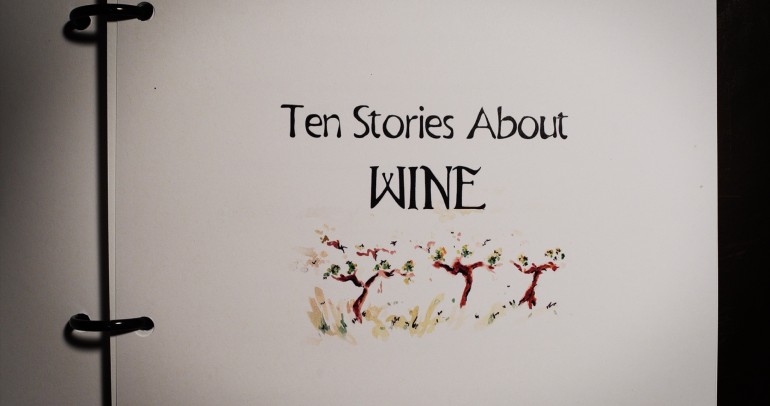 The film is organized into 10 chapters, each with a focused story that shows a different side (and style) of wine. We've done our best to note most of the wines and people in this film. This movie will take you on an adventure around the world, so get ready, and definitely have a glass handy…
 
1. The Winemaker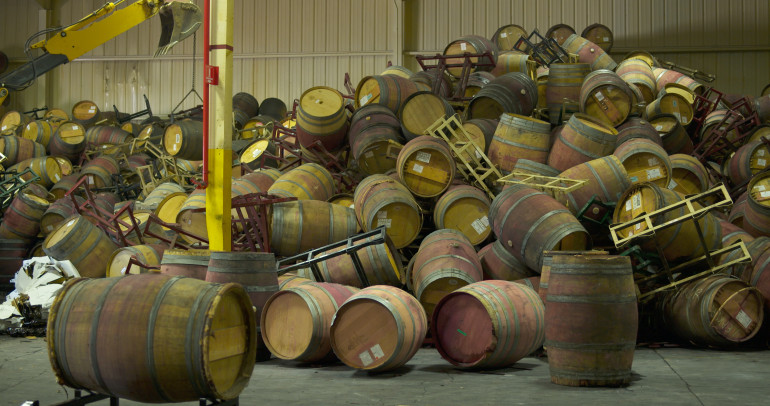 The aftermath of the earthquake at Matthiasson wines .
It's 2014 and an earthquake just rocked Napa Valley. Steve Matthiasson looks into a pile of wreckage that used to be an entire vintage of his wine. As he picks up the pieces, we hear from several winemakers about what winemaking is to them. Greg La Follette (Mendocino), Carole Meredith (Napa) and André Ostertag (Alsace) admit that their job is more like that of a caretaker.
2. The Vintage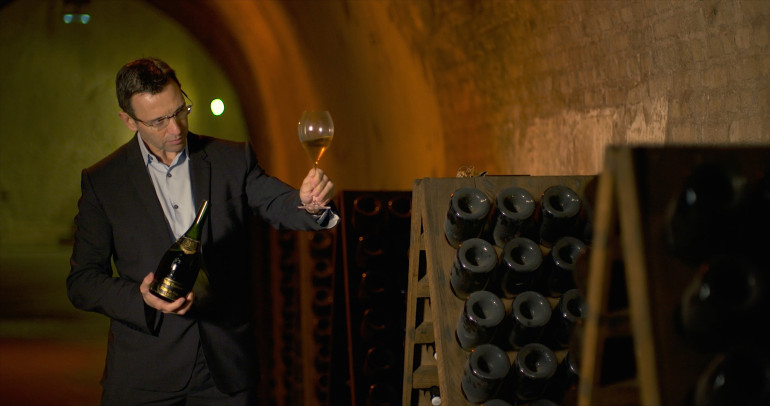 In the Ruinart Champagne cellar with chef de cave, Frédéric Panaïotis.
Each vintage is different and as wine ages it changes. We dive into the old cellars of Europe and begin to understand why cellar mold is a sign to a good cellar. Frédéric Panaïotis, the chef de cave (head cellarmaster/winemaker) at Ruinart Champagne, opens one of 18 bottles of Ruinart's best vintage, the 1969 Dom Ruinart. He is almost speechless.
3. The History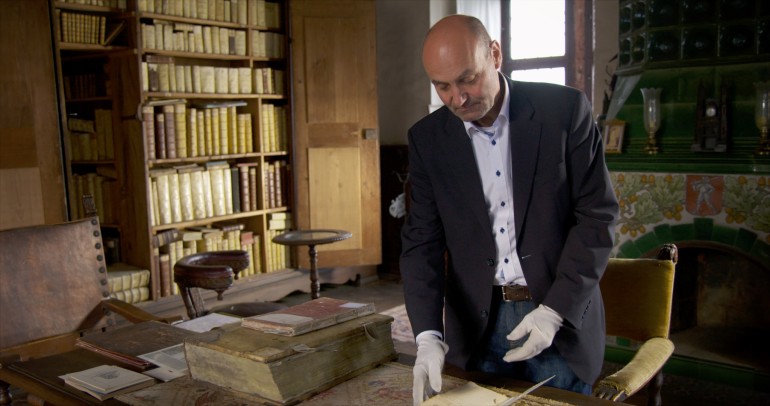 Rowald Hepp gingerly touches a pamphlet from 1492 in the library at Schloss Vollrads in Rheingau
Schloss Vollrads (in Rheingau, Germany) has been making wine since 1200 and has produced 800 vintages. Dr. Rowald Hepp may be their winemaker, but he seems aware that he is simply part of the Schloss's history. He puts on white gloves and delicately opens a volume in the wineries guilted library from 1492…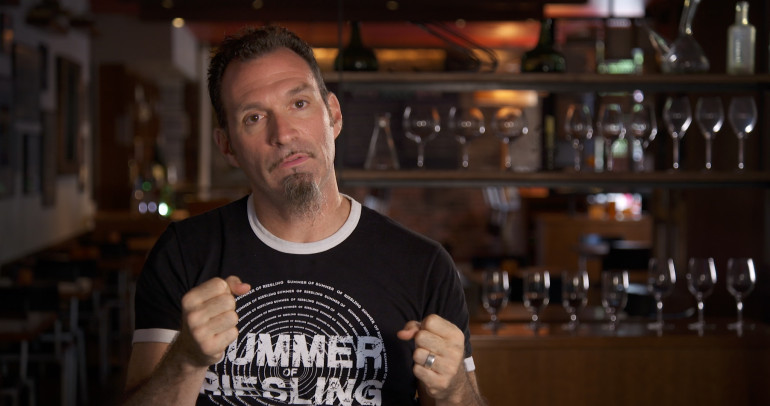 Paul Grieco talks wine history
Then we meet Harvard Professor Steven Shapin, a historian who goes into detail about what wine was like in Roman times, including the so-called "Golden Wine." Paul Grieco chimes in about how wine was designed to be drunk and enjoyed in ancient times.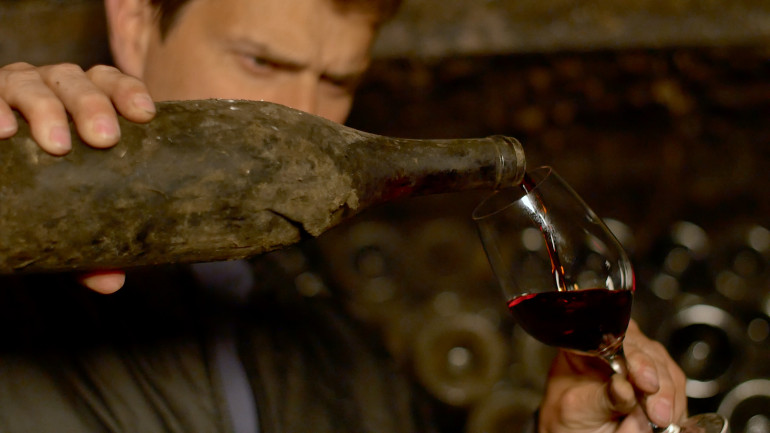 Jean-Louis Chave on Hermitage opening a bottle made by his grandfather in 1969
We meet Jean-Louis Chave, the winery to know on Hermitage hill in the Northern Rhône (land of French Syrah). He shares with us a very rare bottle of 1969 Ermitage which was made by his grandfather. He is taken aback when he takes his first sip, he seems to understands more about his grandfather.
4. The Wars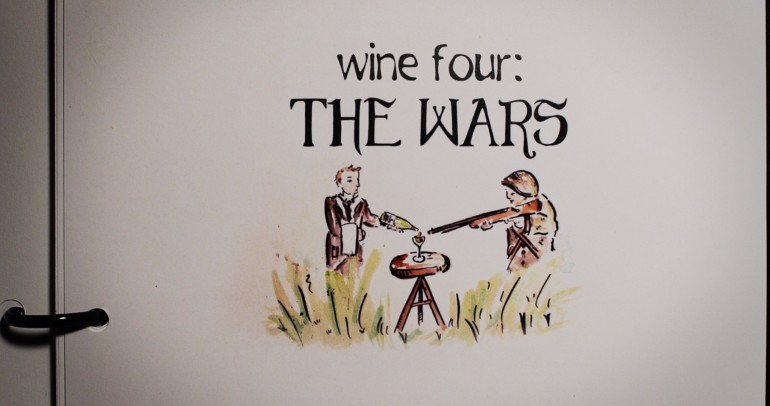 Why do Sommeliers love Riesling so much? Perhaps it's because of the struggle.
"We never missed a war"
Jean Trimbach has a sort of sardonic enthusiasm when talking about the pillaging that happened in Alsace during WW1 and WW2. Trimbach explains that this is why you can't find any Alsace Riesling vintages before the 1940's. Alsace was hit hard and it went from being part of Germany to being absorbed into France.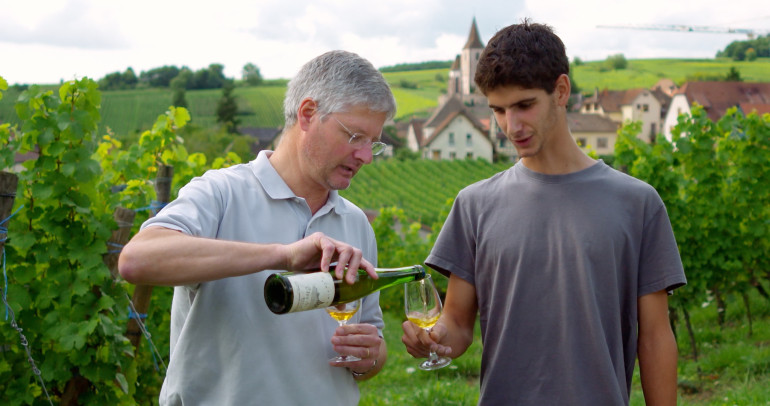 Jean Trimbach shares his family's greatest wine, a bottle of 1962 Clos Sainte Hune with his son
Jean, whose family has been making Trimbach wines for 13 generations, opens a very rare bottle of 1962 Clos Sainte Hune and shares it with his son. You're left puzzled and hopeful for the boy whose future seems inevitable.
5. The New World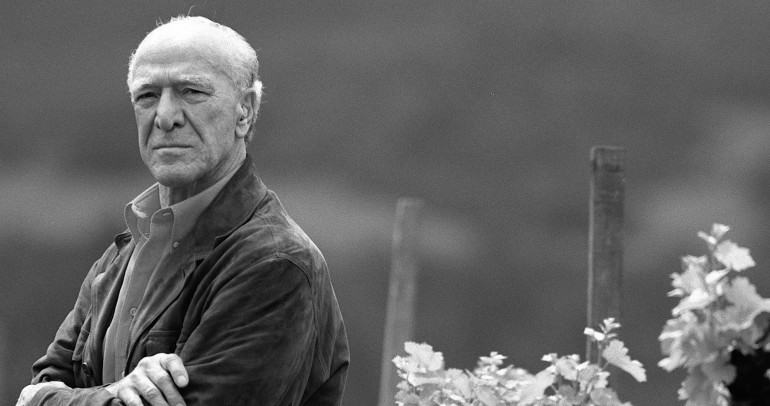 Robert Mondavi helped craft the image of Napa.
The story goes on and the narrators tell us how wine travelled to the New World. Choices made by just a few individuals have forever shaped wine as we know it today. For example, if it hadn't been for Prohibition (1920–1933) we might actually have much more Italian wine in America than French wine!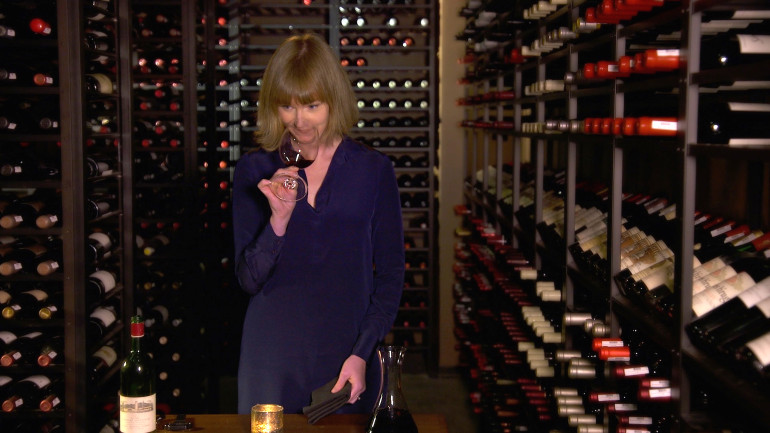 Kelli White inspects a glass of Mondavi's first vintage: 1966.
One of the most notable individuals in American wines is Robert Mondavi and we follow his vision into reality with old footage. A young woman sommelier by the name of Kelli White (an expert on historical California wines) opens a bottle of 1966 Mondavi.
6. The Cost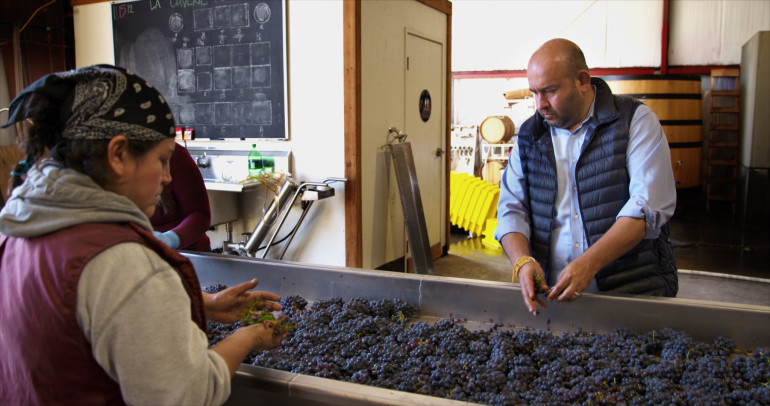 Rajat Parr hand-sorting grapes.
What's the difference between expensive wine and cheap wine? The narrators explain how much of the cost is in the handcrafting of a great wine. Then, we travel back to France, to Burgundy, to Domaine Romanée-Conti , which is the world's most expensive wine, a Pinot Noir.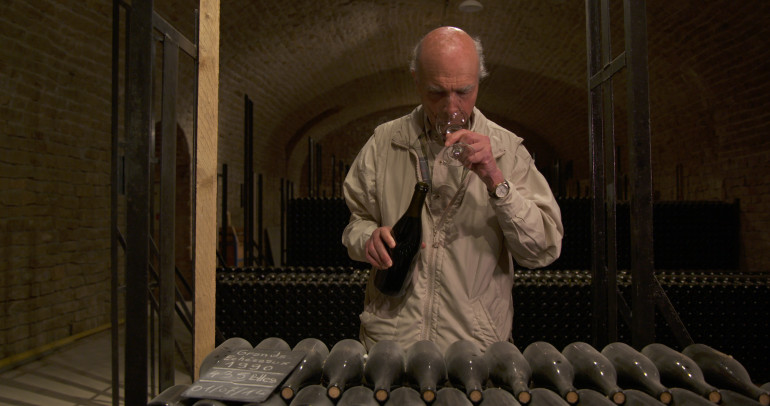 The co-owner of Domaine Romanée-Conti, Aubert Villaine, in a cellar that holds the world's most coveted wines.
We follow Aubert de Villaine, the current winemaker/co-owner of DRC down a stone stairway into a dark room. While he leads on, Brian McClintic (from Somm 1) explains how even top experts on Burgundy (Bourgogne) will never in their life enter the cellar at DRC. Aubert de Villaine opens a bottle (the 2004 vintage, considered a bad vintage) and explains that he believes this wine shows more honesty. It feels like the saddest moment of the film when he tries to explain that wine is meant to be enjoyed, not bought and sold like a commodity. His reality is very different, his wine is no longer easy.
7. The Barrels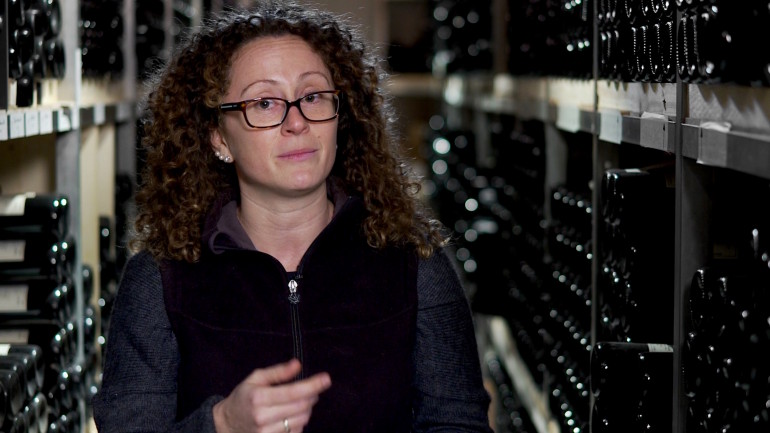 Silvia Altare talks about how her dad changed their future with oak.
Silvia Altare tells us about her dad Elio and how he went against his father's wishes and used new French oak barrels on the 1985 vintage of their Barolo wines. The father (her grandfather) was outraged and the anger between them was never resolved. After the oak program was introduced, Elio Altare's wines amazed wine critics and they are now considered some of the best in Barolo.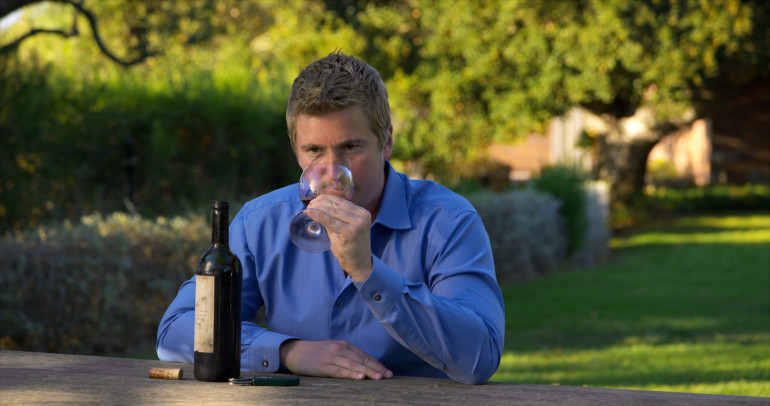 Ian Cauble sniffs his glass of Elio Altare 1985.
Ian Cauble (from the 1st Somm film) opens his bottle of 1985 Elio Altare Barolo and tells us the story.
8. The Point Scores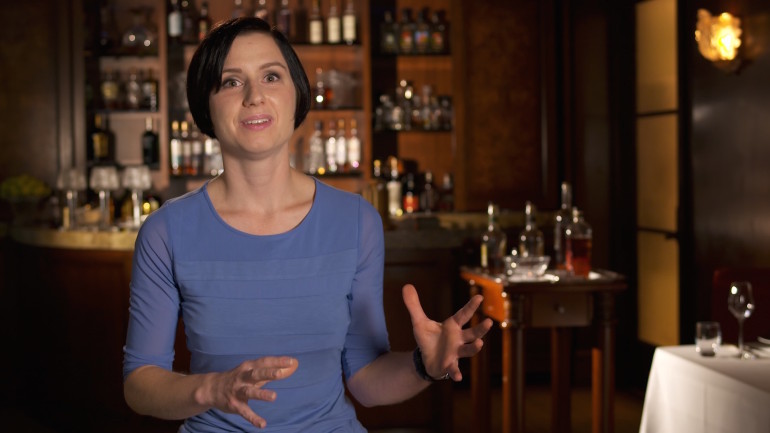 Madeline Puckette talks about Robert Parker.
Madeline Puckette tells us the wine rating system was originally created to help consumers find great wines. The 100-point system, which was used by famous classic wine critic, Robert Parker at Wine Advocate , is even more popular today. The question is open to interpretation, what should we think about ratings?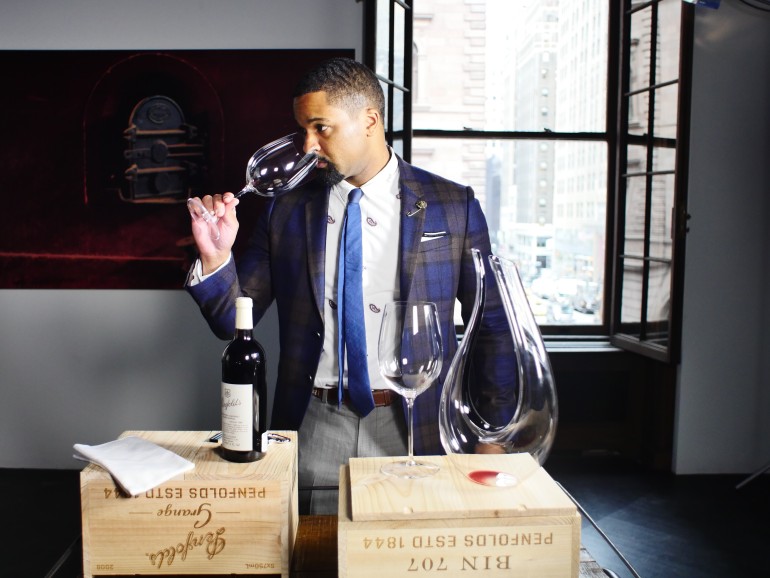 Dlynn Proctor drinks a 100-point wine and describes it.
Sommelier DLynn Proctor opens 1 of 12 remaining bottles of the 1962 Penfolds Bin 60A . This is arguably Australia's most important wine and wine producer. It received 100 points and DLynn Proctor opens it.
9. The Sommelier
The role of the sommelier in its purest form is to help guests match food with wine. We get to hear from some of the world's top sommeliers about their favorite wine and food pairings.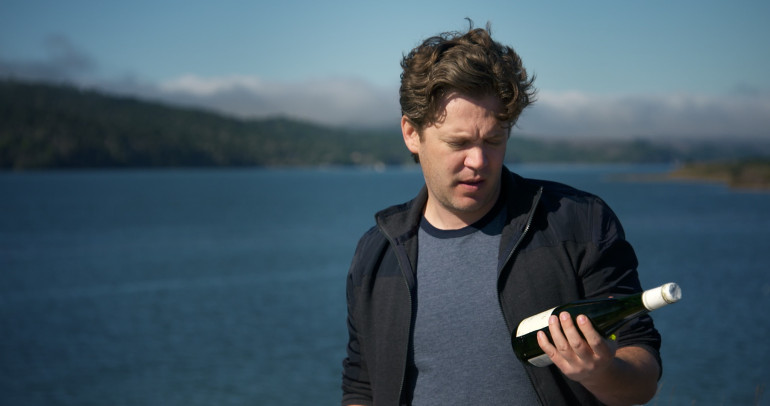 Geoff Kruth drinks 1980's Muscadet with oysters on the beach.
Geoff Kruth loves simple pairings like Muscadet and oysters…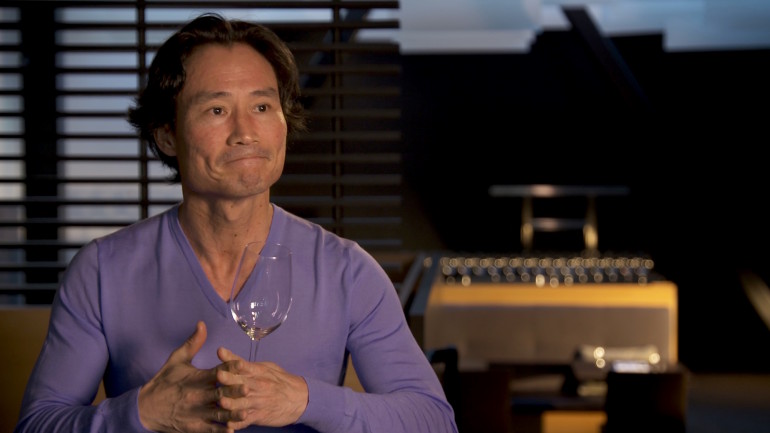 Yoon Ha describes several food and wine pairings.
Yoon Ha thinks a basic hot dog is awesome with Beaujolais, and Madeline Puckette says Chili goes shockingly well with Spanish Cava.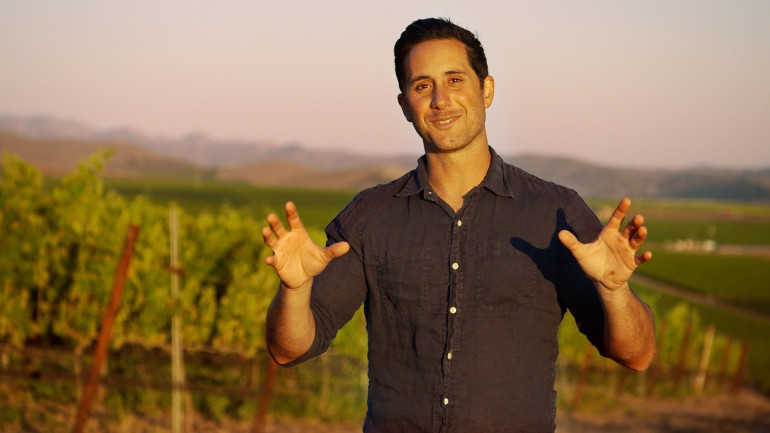 Brian McClintic extolls his love for Beaujolais wines.
Finally, Brian McClintic shares one of his favorite wines, a natural wine from Fleurie in Beaujolais by Jean-Louis Dutraive . This is a sommelier's wine. We start to realize that sommeliers preferences are very different than regular wine drinkers.
10. The Memory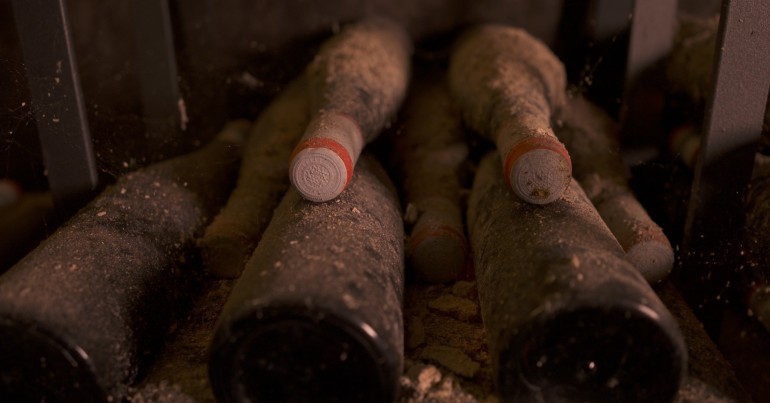 Ultimately, wine is something of a time capsule, especially when you age it for a long time. Nothing seems longer and more impressive than a bottle of 1870 Lafite , which is one of the 4 original estates to receive Bordeaux 1st growth classification in 1855 (just 15 short years before).
Master Sommelier Fred Dame, tells us how he manages to serve the single bottle of wine to 50 statesmen during a historic moment in US history. We left wondering how it tasted.