Napa Valley is one of the west's jewels in wine making. Revered vintages and famous names dot the breath-taking landscape, and decades of delicious wines are waiting to be tasted.
Learn By Drinking: Napa Valley awaits you and the journey across Northern California begins now.
Your palate is the teacher
Why learn from a book when you can pull a cork on a delicious bottle and let your taste buds teach you?
A Mediterranean climate meets with straightforward rural Californian farming to produce wines that have literally changed the world.
Using the course and the Napa Valley region guide together connects a beautiful wine region to your taste buds. Learn about the weather, soil, and sun of Napa Valley with an expert guide.
---
Course details
Let's explore the best wines of Napa Valley and learn how to find great quality.
In this course, we'll be tasting 6 wines, including the region's top styles of Cabernet Sauvignon, Chardonnay, Merlot, Zinfandel, and a Sauvignon Blanc Blend. This course is designed to give you deep insight into Napa Valley: its history and its wines.
The video series features approximately 2 hours of instructional video content by Madeline Puckette.
This course aims to help you:
Know how to identify quality and age-worthiness in Nap Valley wines.
Know where to look in Napa Valley to find great wines.
Associate wine flavors with the grape, winemaking method, and terroir.
Expand your palate and taste wine like a pro, with a pro.
The wines of Napa Valley
Wines are not included with the purchase price of this course. However, tasting is encouraged! Here are the six regional wines we'll be tasting in the course:
Cabernet Sauvignon from Napa Valley
Cabernet Sauvignon from Howell Mountain
Merlot from Coombsville
Chardonnay from Napa Valley
Zinfandel from Napa Valley
White Meritage (Sauvignon Blanc – Sémillon) from Napa Valley
---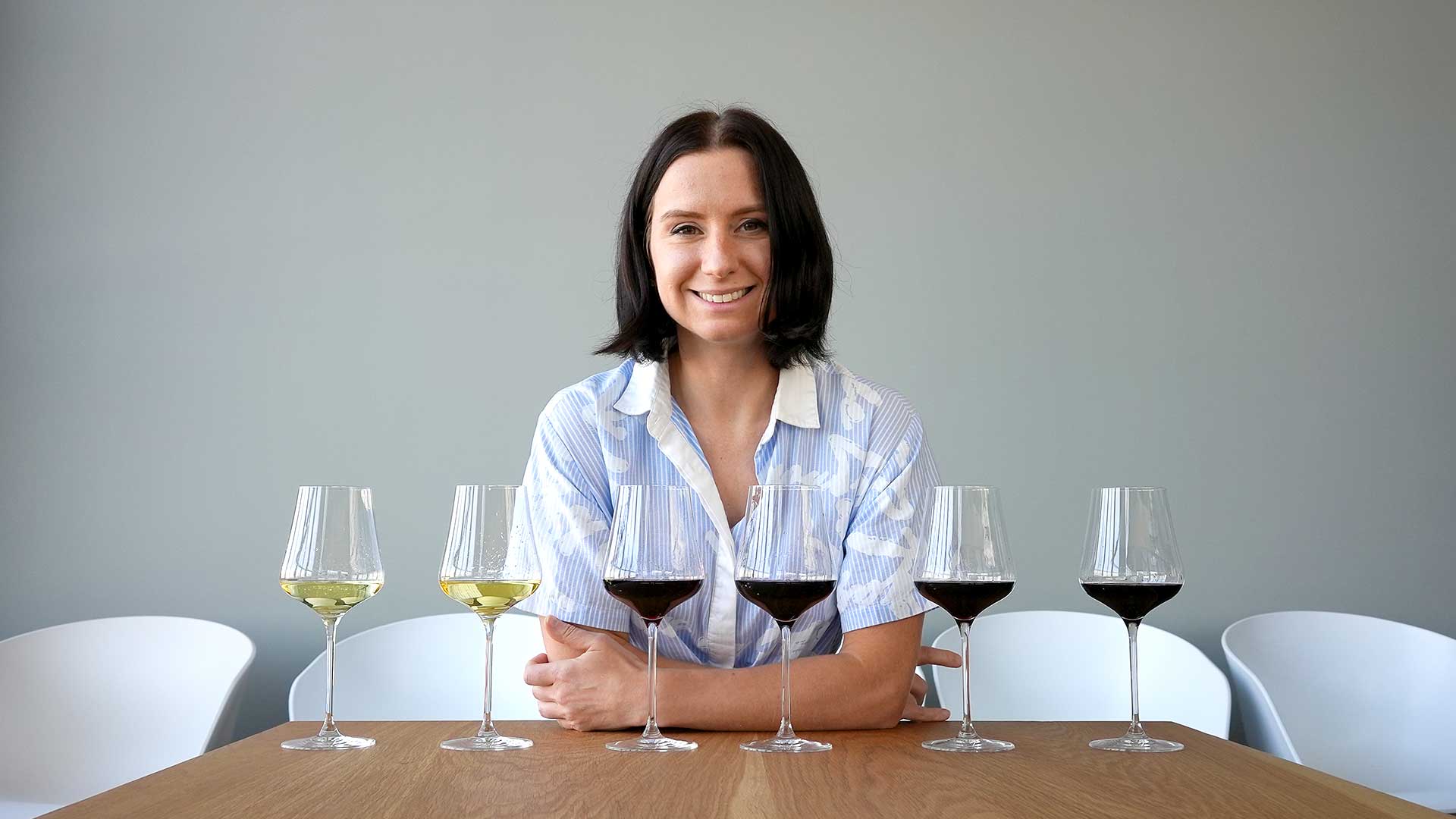 Meet your guide.
Madeline Puckette is a winner of the International Wine and Spirit Competition "Wine Communicator of the Year," a James Beard award-winning author, and 10+ year veteran sommelier in the wine trade.
In this course, Puckette explains in detail tasting strategy, technique, and what to look for when assessing wine while diving into 6 great Napa Valley wines.
---
Take the course! Learn by Drinking: Napa Valley is available now!