For the longest time I always imagined Oregon and Washington wine country as identical. This theory makes sense on paper because both states are in the northwest United States and conjure images of plaid shirts and evergreen trees. However, Oregon and Washington wine country are very different from one another. Let's compare the differences in Washington vs. Oregon and understand what each state does best.
Washington vs. Oregon Wine (Infographic)
Mist over the Willamette Valley in Dundee, OR.
source
Portrait of Oregon Wine
The largest region in Oregon producing wine is the Willamette Valley which is a cool climate valley in the western part of the state. The most important wines are:
Pinot Noir
Pinot Gris
Chardonnay
In Oregon, there are many growers with small estates producing limited amounts of wines. Oregon has more strict labeling laws than the rest of the United States by requiring that if a wine is labeled 'Pinot Noir' it must contain 90% of that grape.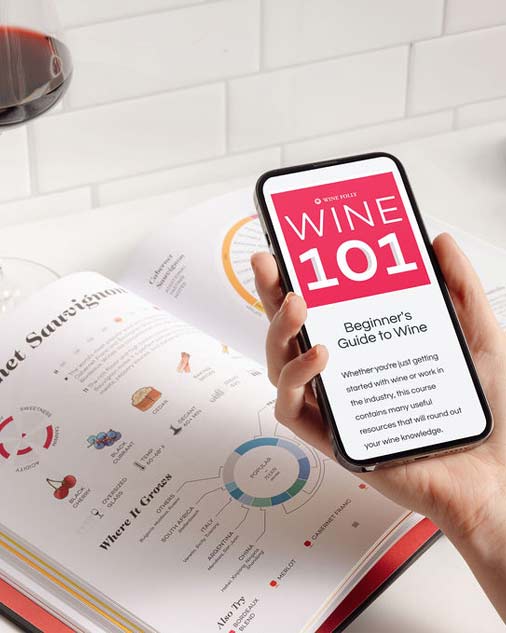 Buy the book, get a course.
Get the Wine 101 Course @ 75% OFF with the purchase of Wine Folly: Magnum Edition.
Shop Now
---
A picture perfect day in Lake Chelan, WA.
source
Portrait of Washington Wine
In Washington, the largest region for producing wine is in the Eastern part of the state which has a dry, high desert climate. The most important grapes are:
Cabernet Sauvignon
Merlot
Riesling
Washington state has large grape farms —up to 2,000 acres— that typically sell grapes to wineries. Because the majority of the population in WA is on the western side of the state, grapes are transported to wineries around Seattle.

---
What do you think? Do you have a favorite region? Do tell!

 
Sources
This infographic was originally designed by Madeline Puckette and featured in the July 2013 issue of the Seattle Met Magazine