What is Orange Wine?
Orange wine is a bit of a misnomer. It is not a wine made with oranges. It's a type of white wine that's actually made a bit like a red wine. How does that work?
Wine Quiz
Which unusual aspect of orange wine production gives it a distinct flavor profile compared to traditional white wines?
Adding artificial colorings
Fermenting with grape skins
Adding orange peels
Adding extra sugar during fermentation
Scroll down to find out!
Pinot Grigio – The Mutant
Pinot Gris (aka Pinot Grigio) is a pinkish grape mutation of Pinot Noir. It's known its range of styles from zesty white wines, off-dry and even sweet wines, but can also be used for rosé, thanks to extended skin contact.
Ramato – Copper Colored Pinot Grigio
Ramato is a rare style of Pinot Grigio from Friuli, Italy with an amber hue. The color comes from the grapes pinkish-gray skins. It's more savory versus sweet and has quite a story.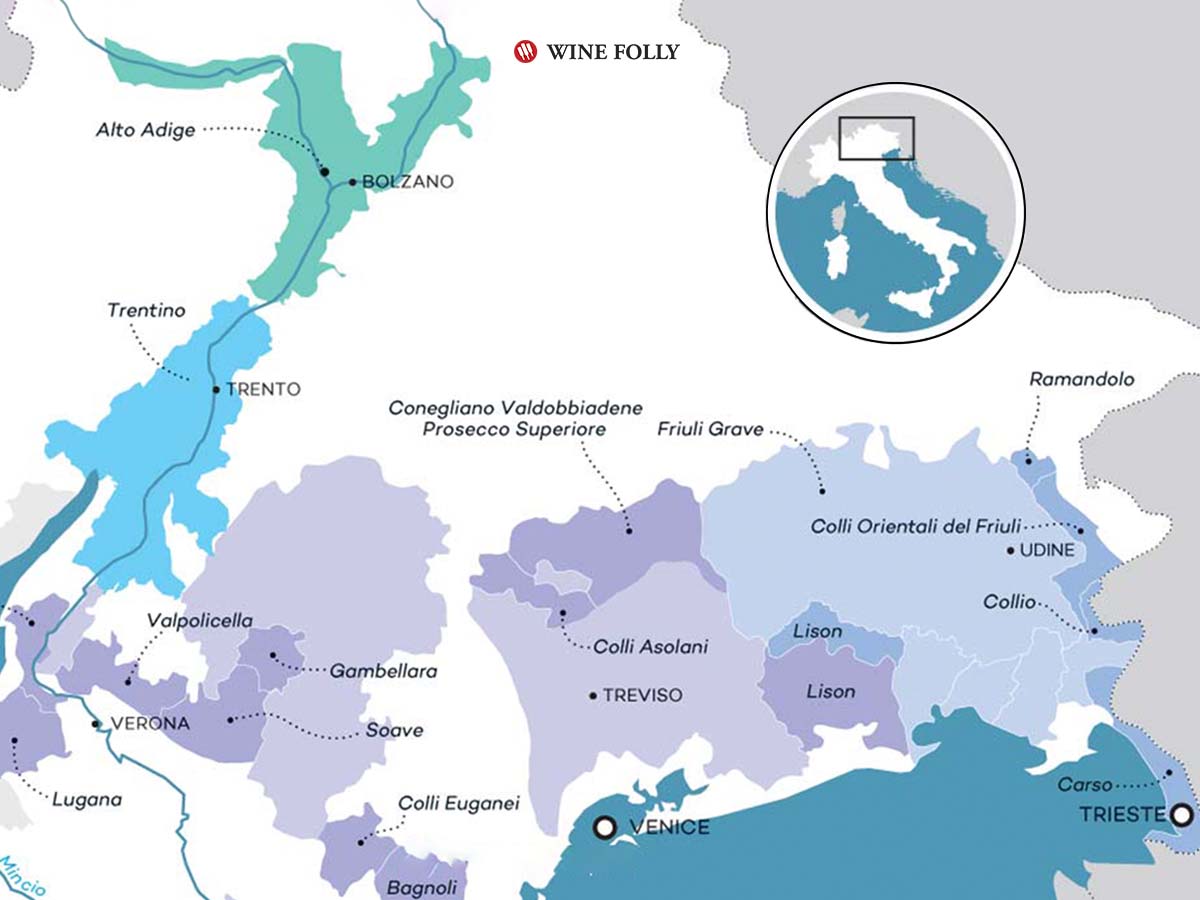 Friuli-Venezia-Giulia
While red wine lovers crush on Piedmont and Tuscany some of the greatest white wines can be found in Friuli. If you're a fan of amazing Pinot Grigio, or interested in exploring orange wines, Friuli has that and much more.
Wine Quiz Answer
Answer – #2: Fermenting with grape skins
While traditional white wines are made by quickly removing the grape skins after crushing, orange wines gain their unique flavor profile and color from fermenting with the grape skins. This process, common in red wine production but unusual for whites, imparts tannin structure and deeper flavors to the wine.