Champagne is one of the few wines that can be enjoyed any time of day or night. The only problem with top Champagne brands is the price.
Fortunately, you can find a great alternative to top Champagne brands that are much more wallet-friendly.
Here are 7 top Champagne brands along with a few alternatives for those who like to go off the beaten path.
Top Champagne Brands
How much should I expect to spend on Champagne Brands?
Champagne is a protected designation of origin for sparkling wine from the Champagne region in France. Because of demand for these wines, expect to pay $40 for Champagne. What's surprising is great sparkling wines from other regions are often much less!
---
Dom Perignon Champagne
Dom Perignon is a prestige cuvée owned by Moët & Chandon (part of the luxury conglomerate that owns Louis Vuitton.) Dom Perignon ages at least 7 years before release to ensure maximum deliciousness.
Dom isn't cheap, but it's not the most expensive Champagne brand at around $170 a bottle.
On a budget?
J. Laurens Crémant de Limoux Brut ($15)
If you're looking for French fine sparkling wines, look into Crémant. Regions outside of Champagne make sparkling wine in France such as Cremant de Limoux or Cremant de Bourgogne. For example, we find that producers like Lucien Albrecht, J. Laurens, and Martinolles offer great value.
---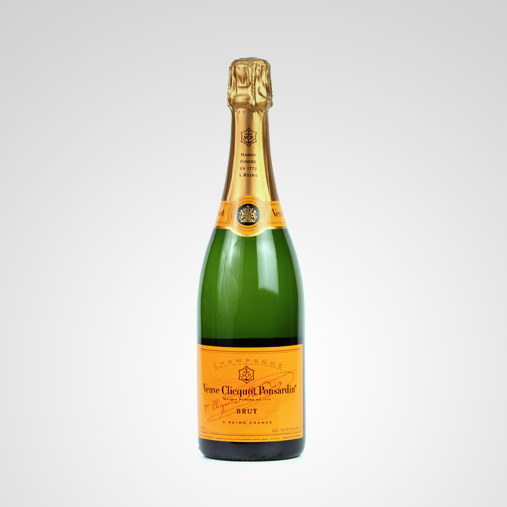 Veuve Clicquot Champagne
Veuve Clicquot's yellow label is perhaps the most well-marketed Champagne on the face of the planet. The wine is loved for its rich and toasty flavors.
On a budget?
Roederer Estate "Anderson Valley" Brut Sparkling Wine ($25)
If you're looking for fine bubble finesse and creaminess, check out Californian sparkling wines such as Roederer Estate's "Anderson Valley" Brut. Many of these Californian wines are remarkably similar in look, purpose, and feel.
---
Ace of Spades Champagne
It's easy to disregard Jay-Z's hyped Champagne brand, but Armand de Brignac is quite well made. It has creamy bubble finesse and almond-orange notes.
On a budget?
Ruinart "Blanc de Blancs" Brut Champagne ($70)
Sometimes you have to fight fire with fire. Ruinart is a prestige Champagne, but at $70 a bottle, it's less than half the price.
---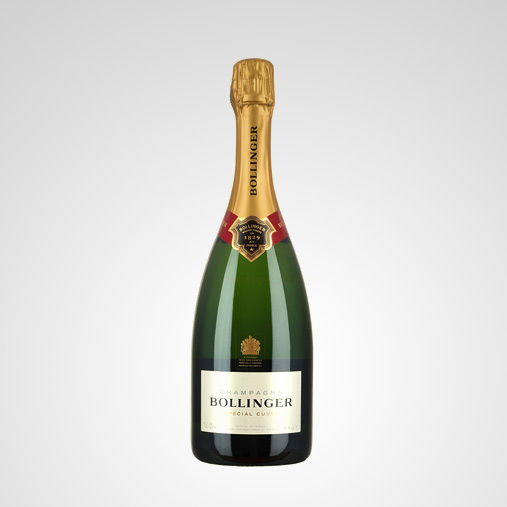 Bollinger Champagne
Bollinger is produced with a blend made primarily of Pinot Noir but as a white wine. White cherry and smoke flavors are more common in wines made with red grapes.
On a budget?
Schramsberg Blanc de Noirs Sparkling Wine ($35)
Another fine find from California, Schramsberg finds their Pinot Noir in Alexander Valley and Carneros, CA. It's slightly fruitier than Bollinger but with the same smoky undertone.
---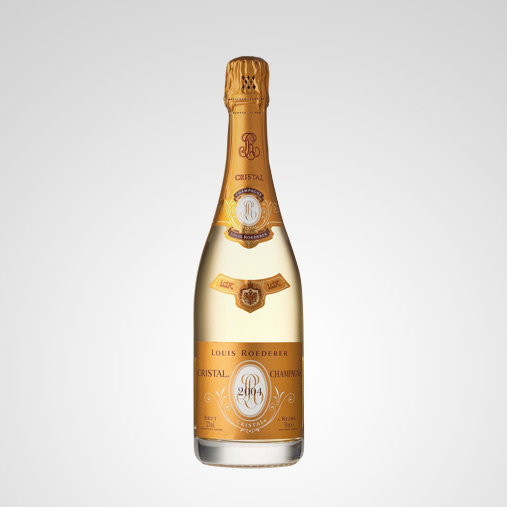 Louis Roederer's "Cristal" Champagne
Cristal has a golden hue and honeyed nuances that carry on in a lingering finish. Cristal is a prestige vintage Champagne by family-owned Louis Roederer.
On a budget?
Bellavista Brut Franciacorta ($35)
Franciacorta is Italy's answer to Champagne. While slightly less golden-colored than Cristal and more simple on the palate, the style is just as rich!
---
Perrier Jouet Champagne
Perrier Jouet is offered at a value price for most Champagne at around $40 a bottle. Perrier Jouet tastes of pear and a touch of creaminess. It's usually slightly sweeter than Veuve Clicquot.
On a budget?
Drusian Extra Dry Prosecco di Valdobbiadene ($15)
Prosecco has come a long way from being a headache-giving sweet wine. This Valdobbiadene Prosecco hints at sweetness while maintaining a clean, dry flavor.
---
Krug Champagne
The process of making both Krug and Salon is a serious time investment. Aging Champagne imparts more tertiary aromas of croissants and frangipane.
On a budget?
Ferrari Perle Nero Trento ($100)
There is a special sparkling wine region found in Trentino-Alto Adige, turning out incredible sparkling wines. It's called Trento DOC. Ferrari is the most famous producer here who ages their wines for extended periods, but there are many more worth investigating!
---
More Choices!
Need to load up on bubbly, but clueless about cost and quality? Not to worry! Here's a list of bubbly wines for every budget.
---
Explore Champagne!
Learn more about the Champagne region and its best wines.