Is old wine really that great?
The truth about cellaring wine is that most wine isn't meant to age. Most wine is released within 2 years of being grapes in a vineyard and then slurped up within 6 months of purchase. So what wines should you consider for long term cellaring?

How Long to Cellar Wine
---
Now that you know what wines age well, let's take a look at one of the most overlooked aspects of a wine collection:
Why Cellar Wine?
Is this you?
"I'd like to start a wine collection so I can make money as wine earns value over time."
"I have an interest in a particular wine region/vintage and I want to stock up."
"I want know what old wine tastes like and have some to enjoy from time to time."
"I'd like to save wine to enjoy over the years to reflect on life."
Wine as an Investment
If money is your primary motivation to cellar wine, you'll need to honestly assess some outside factors to see if you are positioned right to get the best return. For instance, you might want to live outside of a large metropolitan area such as San Francisco, Chicago, Dallas or New York and make long-term relationships with inner city retailers and restaurants who might be interested in your wines. If you want to read more about wine as an investment check out: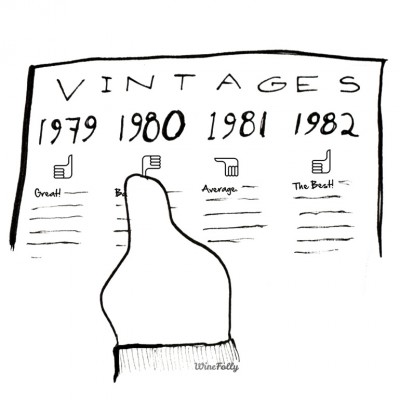 Will It Age Well?
There are 4 traits that define wines that last longer than others. Learn them.
Building a Cellar on Vintages or Regions
The mindset of someone buying a region or a vintage is something like this:
"2010 was a stand out vintage in Côtes du Rhône and I've heard Chateauneuf-du-Pape wines should age quite well."
This type of wine cellaring is for personal use over a period of years and is perfect for people who love tradition. It's a great way to explore how wines age over time and become an expert on a particular region. You can even plan vacations around your passion for wine! There are a couple of basic guidelines listed below that will help you get started.
 
Tasting Old Wine
Everyone who is passionate about wine should know how old wine tastes. It's not that old wine is better, it's just different. Think of old wine like a classic car with quirky out-of-date qualities but with a resonating style of the time. A well-built old car stills drives great today. Despite the wonders of old wine, it's not a particularly good reason to start a wine cellar. There are already ample opportunities to buy and taste old wine. It may cost you $100-$300 to buy an old bottle of wine or attend a tasting of old wines, but these figures are still cheaper than buying new wine and waiting for it to be ready after 10-20 years.
It's possible to find great older wines for less than $10 per year.

It's not that old wine is better, it's just different.
Cellar Wine for Nostalgic Reasons
This is our favorite reason to cellar wine. This type of cellaring requires foresight and creativity and will add another dimension of life experience for your future-self to enjoy!
For instance, acquire a series of 10 wines to enjoy over the next 10 years of wedding anniversaries. This requires some understanding of what wines will age perfectly to drink on each anniversary night. Another example is using a wine collection to extend a trip. Let's say you finally go to Côtes du Rhône and manage to bring home a case of wine. Every time you open or share a bottle of that wine it will physically (through taste and smell) bring back that travel experience.