The excitement over esoteric wines is equivalent to the special feeling when you find a four-leaf clover or see a rare bird. It's not that they're pricey. In fact, many of these bizarre grape wines are comparatively cheaper because they fly under the radar. Their benefit is that they taste so unique from the norm that they'll often give first-time drinkers an 'Aha' wine moment. An 'Aha' wine moment is when you taste something so different, it changes the way you think about wine. I like to refer to these wines as Eureka wines.
We went behind the scenes and asked the professional community on guildsomm.com what has been tickling their tastebuds. The answers come from sommeliers, retailers and distributors who have an 'unquaffable' passion for finding unknown producers and unique wines. Many of them serve wine by the glass and see unique varieties as great values and alternatives to offer their customers. Let's take a look at what's worth trying when it comes to esoteric wines.
If you've already tried everything below then you deserve a gold medal. You know… in the wine Olympics.
Worth Trying: Esoteric Wines
Hondurrabi Zuri: Basque Country white
"I can destroy a glass of Hondarrabi Zuri. I'm down with anything that tastes like a lightning bolt in my mouth, is warmly welcomed at a newspaper-covered table spilling over with mounds of oysters (or crawfish, or crab, or shrimp, or any of those tasty sea critters), and which doesn't knock me on my keister if I happen to down the whole bottle via porrón."
-Joe Herrig, Atlanta Beverage Company & suburbanwino.com
---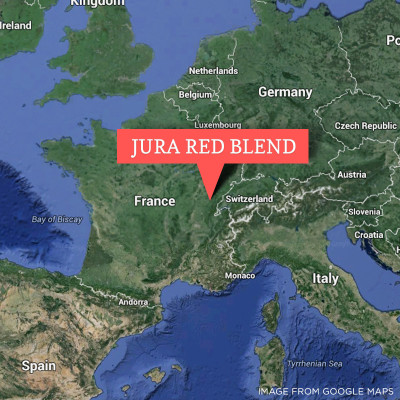 18 Grape Jura Blend: Jura, France
"I was introduced to Cuvée J'en Veux by Jean-François Ganevat from the Jura a few years ago. This wine is a blend of 18 different ungrafted, old vine grapes that are hand-destemmed and fermented in whole clusters using carbonic maceration . The wine is partially aged on its lees in demi-muids! In character, I would say that it is pretty 'Pinot Noir-esque'. The first time I tried it, the wine had been in a decanter for 10 hours. It's incredibly aromatic and shows a lot of complexity."
-Andrew Schawel, Certified Sommelier, Union Square Cafe, NYC
 
The 18 indigenous Jura wine grapes include: l'Enfariné, Corbeau, Gueuche, Portugais Bleu, Gouais, Beclan, Petit Beclan, Argant, Seyve-Villard
---
Callet, Manto Negre & Fogoneu Mallorca, Spain
"Had dinner at Arroyo Vino in Santa Fe, NM tonight and they had the An/2 Negra from Mallorca BTG. Comprised of 80% of Callet, Manto Negre and Fogoneu; this wine is dark fruits and leather notes! It kinda reminds me of what a dominatrix would be like in a bottle. Not that I have ever tasted one but I have read about them in a magazine once."
-Mark Johnson, National Distributing, New Mexico
---
Mondeuse Noir Napa, California
"I've tried several wines made from Mondeuse Noir, which I hadn't tried before. They were all from the Savoie with the exception of Lagier Meredith's 2011 Mondeuse from Mt. Veeder in Napa Valley (which was absolutely delicious!) I was surprised by these wines' very grapey nose and flavor. "
-Erin Brooks, Wine Buyer & Writer brooksonwine.com
---
Nielluccio & Sciacarello Corsica, France
"Comte Abbatucci Cuvee Faustine . The red —they make a rose and a white as well. It's a blend of Nielluccio and Sciacarello. Very aromatic, smelling like fresh cut herbs, and fresh red fruits. Juicy and tart, but with a little texture."
-Gary Sullivan, guildsomm.com contributor
 
By the way, Nielluccio is very closely related and may be a parent of world-famous Sangiovese.
---
Rare Italian Wines

 
There were a great number of recommendations for esoteric Italian wines since more and more are becoming available in the US. If you'd like to get a handle on Italian wines, check out the Italian wine map

---
Langhe Nascetta Piedmont, Italy
"I love to sell my guests Langhe Nascetta by Ellena Giuseppe. It faded out of popularity in the early 20th century and is now referred to as il Dimenticato, "the forgotten one." I believe only a handful of producers make it, including Rivetto and Elvio Cogno. Nascetta is pretty unique in terms of flavor. In the background, some pear/melon notes, and intensely floral aromatics not dissimilar from Muscat or Torrontes. Every table has been wowed!"
-Steven Gullo, Beverage Director, Paramour Restaurant, Pennsylvania
---
Susumaniello Puglia, Italy
"Not that long ago I had a Susumaniello from Masseria Li Veli in Salento IGT. Very southern rhone of smoked meat and iron/blood with Italian tannin."
-David A. Singer, Advanced Sommelier & Wine Educator at Libation Education
---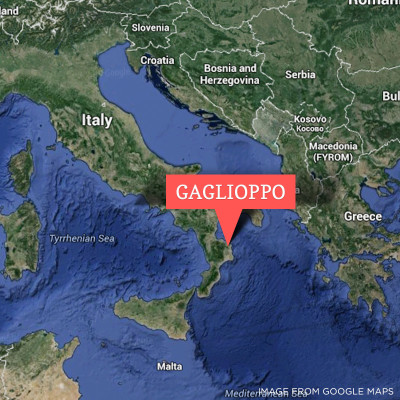 Gaglioppo Calabria, Italy
"The wine was Scala Ciro Rosso Classico Superiore 2011 from Calabria, Italy. A great segue from Pinot Noir, it is both a great pairing wine and a wine to drink by itself. It is 100% Gaglioppo fermented in cement vats. Juicy red berry fruit complemented by bright acidity and soft, powdery tannin; contrasted by savory herbs, and umami flavors of mushroom and root vegetables."
-Rina Bussell, Advanced Sommelier, Artura Restaurant, Seattle
---
Sagrantino Umbria, Italy
"Another from Italy–maybe not quite as obscure as some, but I recently enjoyed a bottle of Colpetrone Sagrantino di Montefalco, 2006 —huge wine with lots of dark fruit and earth, high acid and tannins— still quite young, but was tamed pretty well by braised oxtails. I think this will be a great value alternative for my Barolo customers."
-Michael Iane, Distribution Manager, North Carolina
---
Tintilia del Molise Molise, Italy
"Last week while visiting the region, I had a bottle "Sator" Tintilia del Molise from Cianfagna (the most recent of the four DOC of Molise). This isn't a grape or region I have much experience with. What fascinated me about it was its lifted aromatics and fine texture considering it is a relatively full-bodied wine from a warmer climate. I often shy away from the red wines of Puglia and Molise but this was a relative standout for me.


 
If you find the label interesting – sorry for the crappy photo – it is a Latin palindrome known as the "Square of Sator." The five words are readable in all four directions: "Sator Arepo Tenet Opera Rotas ", translates "the sower decides his daily work, but the supreme court decides his fate"
-Geoff Kruth, Master Sommelier, San Francisco
---
Always be curious. Tell us your rare wine experience below!