Q: How long does wine last after it's opened?
And… does wine go bad?
Answer: Most wines last open for only about 3–5 days before they start to go bad. Of course, this greatly depends on the type of wine! Find out more about this below.
Don't worry though, "spoiled" wine is essentially just vinegar, so it's not going to harm you. Here's how long different styles of wine last open.
TIP: Learn a whole lot more about wine when you subscribe to Wine Folly's Newsletter – get 50% off our Wine 101 Course!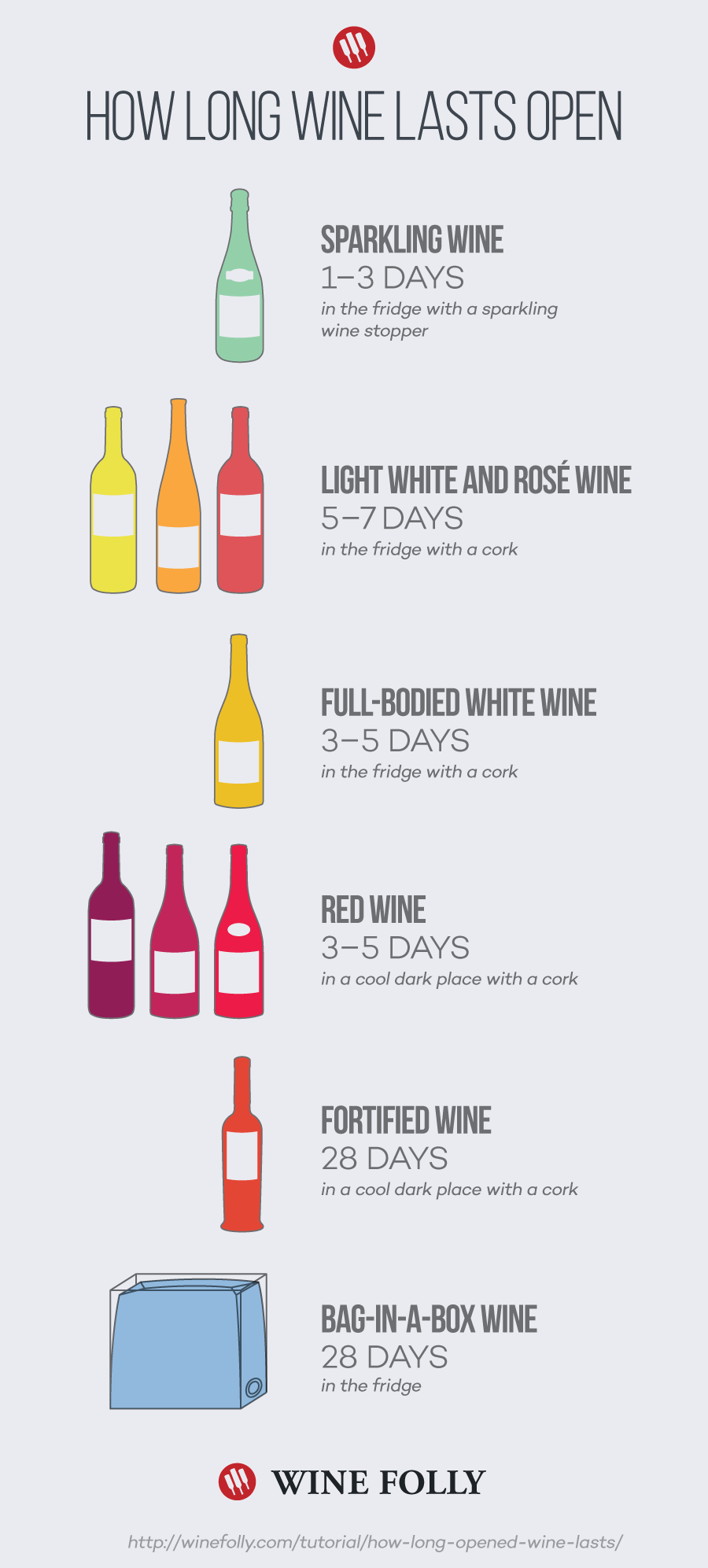 How Long Does an Open Bottle of Wine Last?
Sparkling Wine

Light White, Sweet White and Rosé Wine

Full-Bodied White Wine

Join Wine Folly, the popular weekly newsletter that educates and entertains, and we'll send you our 9-Chapter Wine 101 Guide today! See Details

Red Wine

Fortified Wine

Why Wine Goes Bad

Short Answer: Wines stored after opening can go bad in two major ways. The first way is when acetic acid bacteria consumes the alcohol in wine and metabolizes it into acetic acid and acetaldehyde. This causes the wine to have a sharp, vinegar-like smell.  Additionally, the alcohol can oxidize, causing a nutty, bruised fruit taste, that robs the wine of fresh, fruity flavors. These are both chemical reactions, and so the lower the temperature you keep a wine, the more slowly this will happen.

Buy the book, get a course.

Get the Wine 101 Course ($50 value) FREE with the purchase of Wine Folly: Magnum Edition.

Buy Now

Special Containers