Sweet Red Wines are ideal for beginner wine drinkers who crave a transition from soft drinks into wine – but the perception is that sweeter reds are cheap or basic.
There are a few sweet red wines however that will change your entire perception of the style. Here is a shortlist of sweet red wines that deserve any drinker's radar… They also happen to be the perfect wine with chocolate.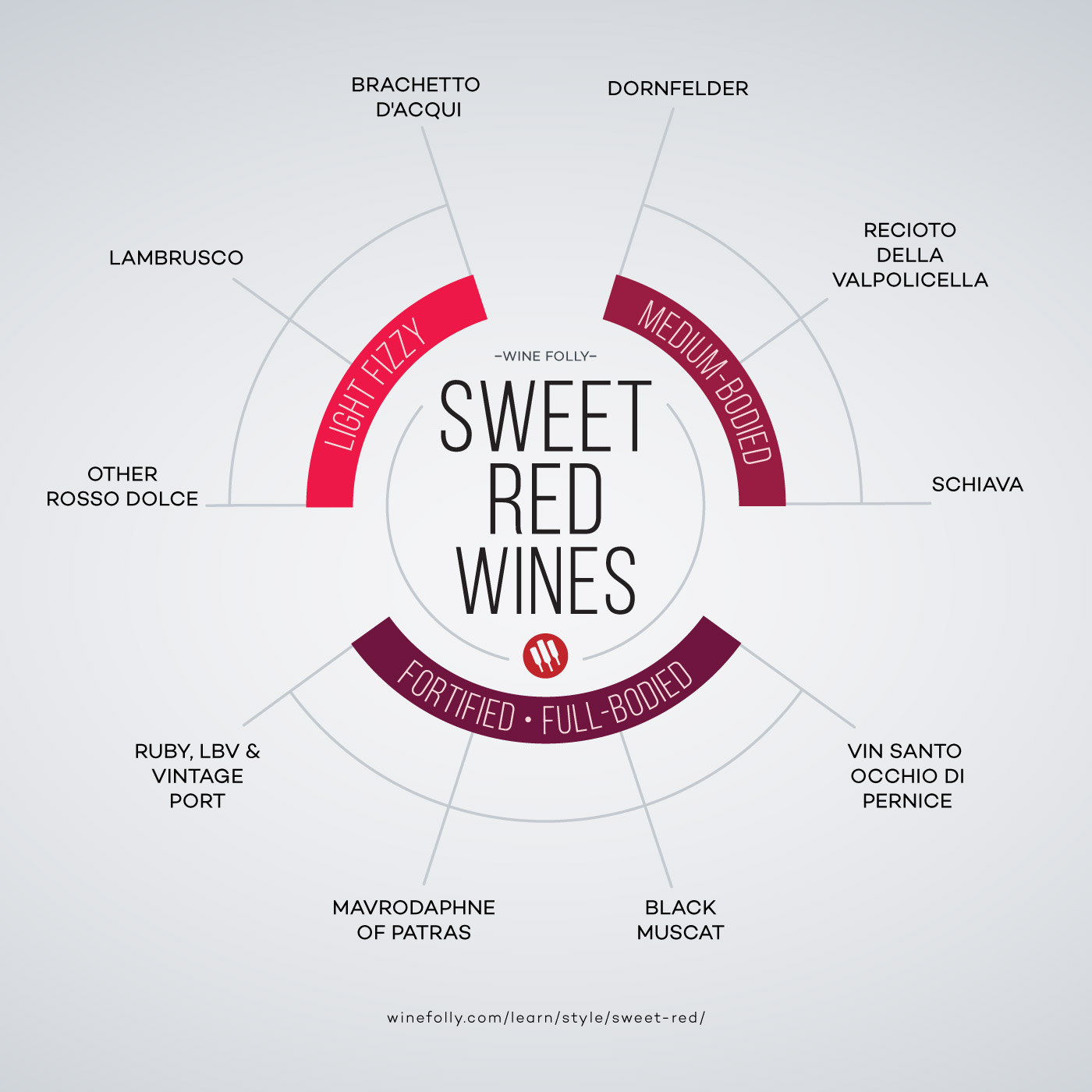 Sweet Sparkling Red Wines
Brachetto d'Acqui
Brachetto is the grape, and the wine, Brachetto d'Acqui DOCG, is made exclusively in Piedmont, Italy. The wine is a light ruby red color with aromas of strawberry, sweet cherry sauce, raspberry, violet and, rose candy. There are 3 official types of Brachetto d'Acqui:
Brachetto d'Acqui Rosso: Basic Brachetto is playfully fizzy with 2 atmospheres of pressure (vs. 6–7 for Champagne) and is known for having low alcohol at 5.5% ABV. Sweetness ranges, but is usually high at around 90–115 g/L residual sugar, or the equivalent of about 4–5 teaspoons of sugar per glass.
Brachetto d'Acqui Spumante: A full sparkling (Spumante) version of Brachetto d'Acqui with usually around 3–4 atmospheres of pressure, a fine bubble finesse and usually 6% ABV.
Brachetto d'Acqui Passito: A richer and sweeter Brachetto wine where grapes are picked and hand-dried on wooden racks for several weeks (passito method) and then pressed to produce wine. The wines are very sweet with added richness from 11% ABV.
---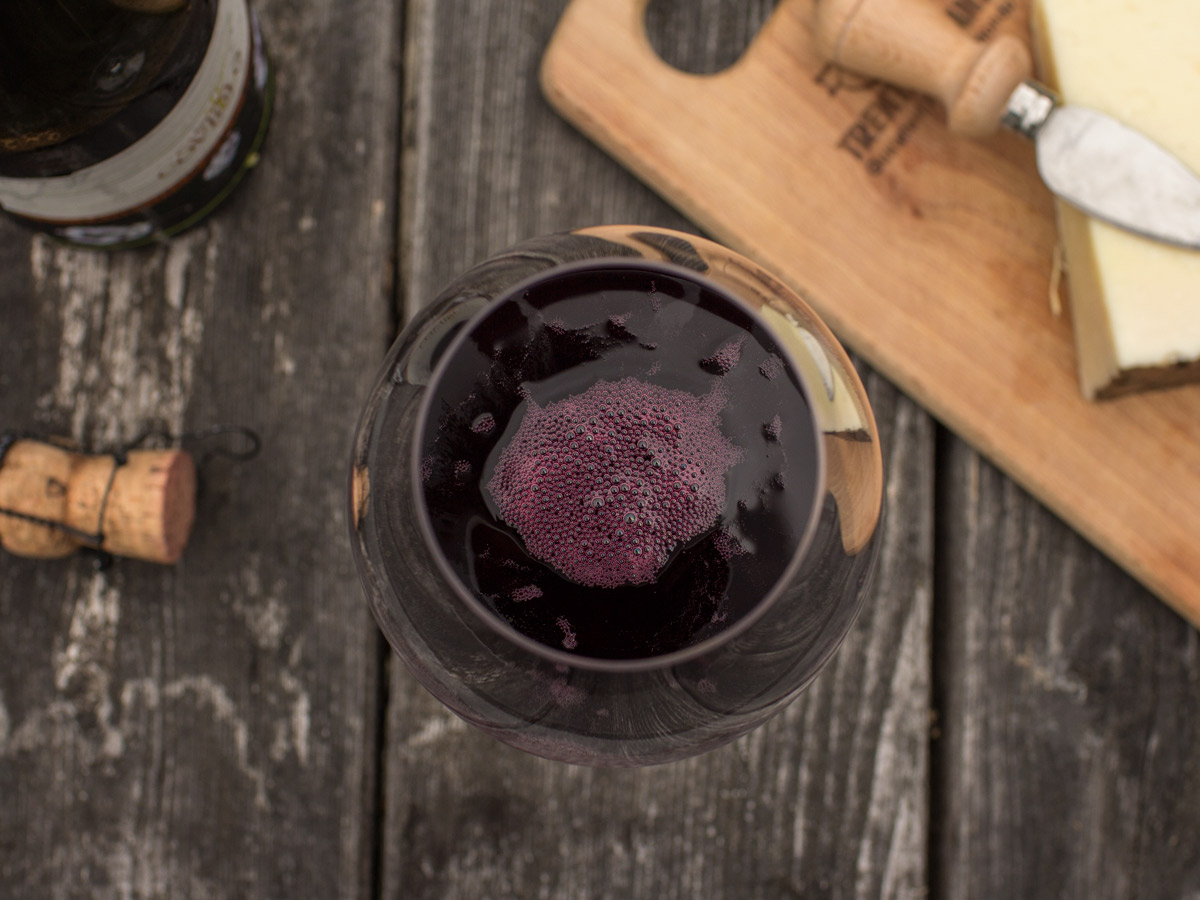 Lambrusco Rosso & Lambrusco Rosato
Lambrusco is the fruity red wine from Emilia-Romagna, which is also well known for Parmesan Reggiano cheese.
The wines range from dry (Secco) to sweet (Dolce), so look for wines labeled with Semisecco, Amabile, or Dolce for a sweet style. Wines range in color from pale ruby to dark purple with aromas of blueberry, cherry sauce, violet, and red currant. Most Lambrusco wines have light alcohol at 11%–12% ABV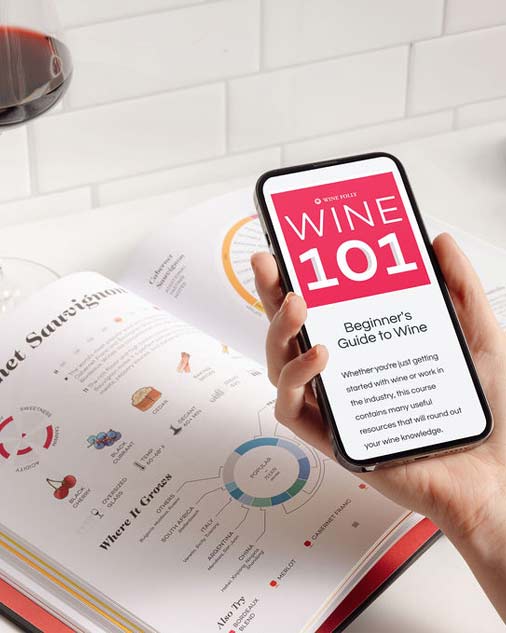 Buy the book, get a course.
Get the Wine 101 Course @ 75% OFF with the purchase of Wine Folly: Magnum Edition.
Shop Now
Lambrusco is actually a grouping of about 10 different grape varieties and 11 unique sub-regions.
However, most Lambrusco in the market comes from the 3 top production regions of Lambrusco Modena, Lambrusco Emilia and Lambrusco Reggiano. If you want to dig deeper check out these 3 sub-regions as well:
Lambrusco di Sorbara: A very pale violet-hued wine with aromas of violets, roses, red currants and blueberries
Lambrusco salamino di Santa Croce: A dark violet-hued wine with aromas of raspberries, boysenberries, blackberries and roses.
Lambrusco grasparossa di Castelvetro: A deep ruby red-hued wine with aromas of blackberry, blueberry, black currant, black cherry, violet and green almond.
Lambrusco Labeling
Lambrusco wines have a system of labeling the sweetness level of wine to make it easy to find the level of sweetness you want.
Secco (~15 g/l RS): A lean, dry style of Lambrusco that often lends a touch of bitterness on the finish from tannin.
emisecco (~30 g/l RS): An off-dry style of Lambrusco that usually reads dry when you taste it.
Amabile (~40–50 g/l RS): A "just sweet" style of Lambrusco that accentuates fruit flavors.
Dolce (~50+ g/l RS): The richest and sweetest style of Lambrusco.
Other Sweet Sparkling Reds from Italy
Besides Lambrusco and Brachetto, different regions in Italy produce sweet red wines with their unique indigenous red varieties.For example, Bonarda, Teroldego and Croatina are wine grapes found in Lombardy. These wines are a bubbly and sweet ("frizzante dolce") style.
---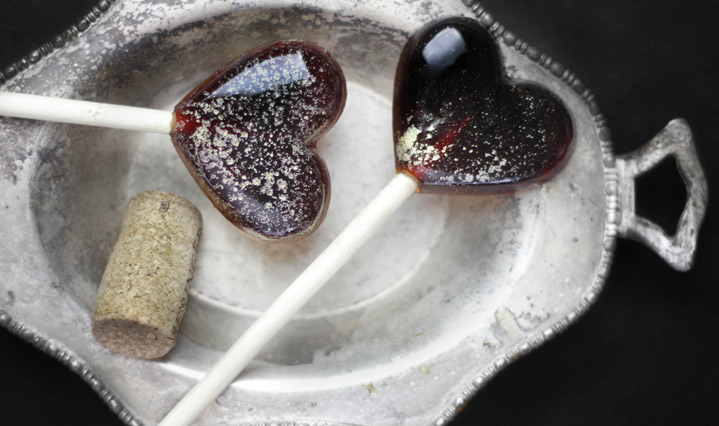 Medium-Bodied Sweet Reds
This category is predominantly value-driven wines, but a few have risen to the top.
Dornfelder
Dornfelder is a German red grape variety that is hard to find in the US, but very popular in Germany. Dornfelder wines primarily come from the Rheinhessen and Pfalz regions which are wine regions just down the river from Alsace in France.
These wines range in taste from dry (trocken) to sweet (süss or süß) and offer aromas of cherries, fresh blackberry, and spiced herbs.
---
Recioto della Valpolicella
The same region that produces Amarone della Valpolicella also produces a very fine sweet passito wine called Recioto della Valpolicella.
This wine is rich and offers aromas of black cherry, cranberry, vanilla and true cinnamon with velvety flavors of chocolate.
A well-made Recioto della Valpolicella is known to age for 20–30 years. As it ages this wine will soften and gain notes of fig, sassafras, and coffee.
---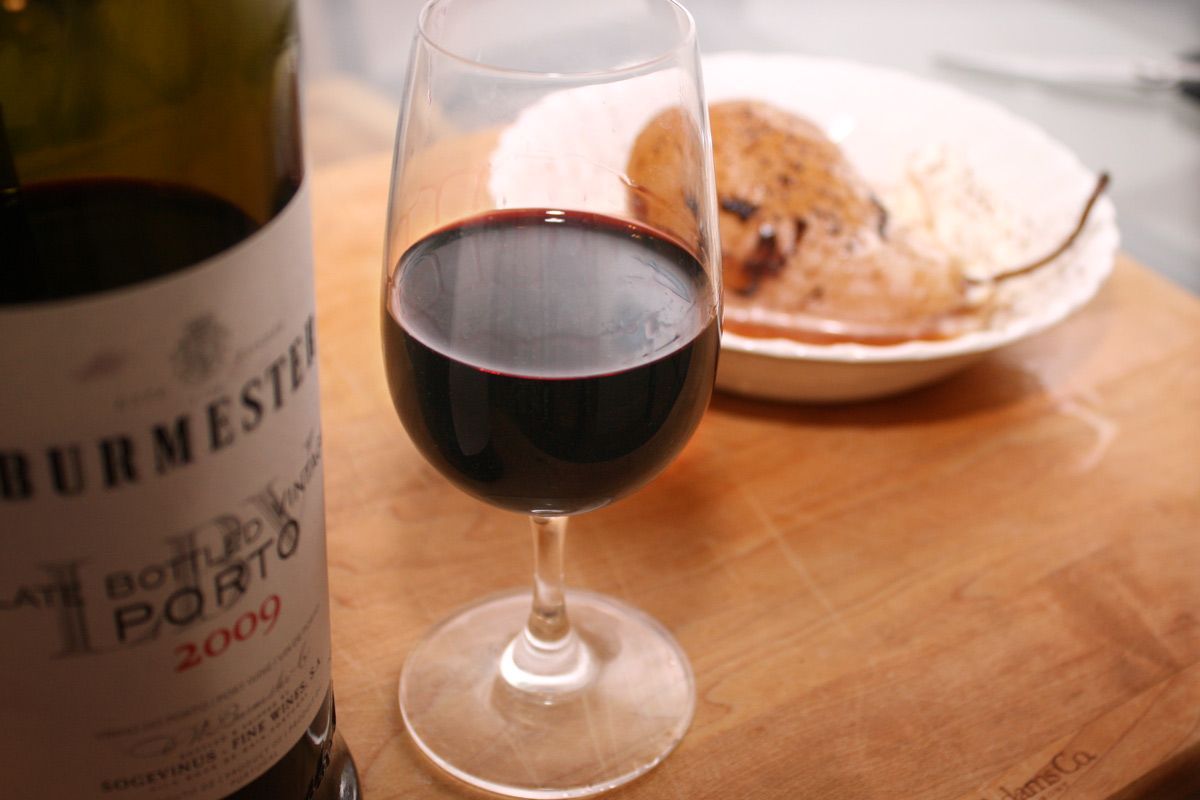 Fortified Sweet Red Wines
Fortified wines have higher alcohol (16%–23% ABV) from added spirits. The fortifying process is what preserves the sweetness in fortified wine because it kills the yeast and stops the fermentation early. Since these wines do have increased alcohol, we recommend a smaller serving size at around 3 oz (80 ml).
Ruby Port, LBV Port and Vintage Port
Port wine comes from the Douro region of Northern Portugal. It's a blend of many grape varieties, including Tinta Roriz, Touriga Franca, Touriga Nacional, Tinta Barroca and Tinta Cão. For the red colored styles of Port wine expect aromas of blackberry, raspberry sauce, licorice, cocoa, juniper berry, and anise with mineral notes of graphite and crushed gravel. Wines taste sweet but have ample tannin to balance this sweetness.
---
Port-Style Wines
There are many producers outside of Portugal making fortified red wines with non-Port varieties. For example, you can find Port-style wines in Australia and California made with Syrah/Shiraz, among others.
---
Mavrodafni of Patras
A sweet fortified Greek wine from the Patras region of Peloponnese which is a peninsula southwest of Athens. The region is still developing, so be aware that there may be some variation in the wines. Mavrodafni are very sweet with aromas of black currant, dates, figs, and black pepper with a rich texture.
---
Black Muscat
A unique grape that is a cross between Muscat of Alexandria and Schiava, it offers up flavors of candied apple, rose, violet, cotton candy, perfume, and cinnamon. It is a scarce variety, but a few producers made this fortified wine that glows like the color of a pigeon blood star ruby.
---
Vin Santo Occhio di Pernice
(eye of the partridge)
Vin Santo is a fascinating sweet wine made primarily in Tuscany with Malvasia (a white wine grape). Despite rarely being fortified, it has the same richness as other fortified sweet wines.
What makes it so special is the combination of the passito grape-drying method combined with a very slow fermentation, which leads to wines with a rich tawny color and nutty aromas. Occhio di Pernice is a rare red style of Vin Santo made primarily with Tuscany's star grape, Sangiovese.
Wines are very viscous with aromas of fig, date, hazelnut, and maraschino cherry.
---
What makes sweet red wine sweet?
When grape juice ferments into wine, grape sugar is converted into alcohol. Sweet wines are produced by stopping the fermentation a little early, leaving a touch of grape sugar behind in the wine.
There are several ways to make sweet wines, but the most important difference is that one method (fortification) uses neutral spirits and the other does not. This difference is important to note, because some sweet red wines have high alcohol and should be served in half-sized portions.
---
Thre are countless great reds to enjoy and flavors to stretch your palate in delicious directions. Continue on your journey through red wine by practicing your Red Wine Vocabulary.