You're getting into red wine. You're craving something different. Something savory. Enter Tempranillo, Spain's #1 wine grape. With the structure of Cabernet Sauvignon and meaty nature of Carignan, Tempranillo is an experience to behold. When young, it can be surprisingly fresh and fruity. However, with oak and age, you'll find more of the dust, tobacco, and leather flavors serious wine fans crave.
Read on for recommendations, flavor profiles, and facts that illustrate the special nature of this wine variety.
Tempranillo Wine Facts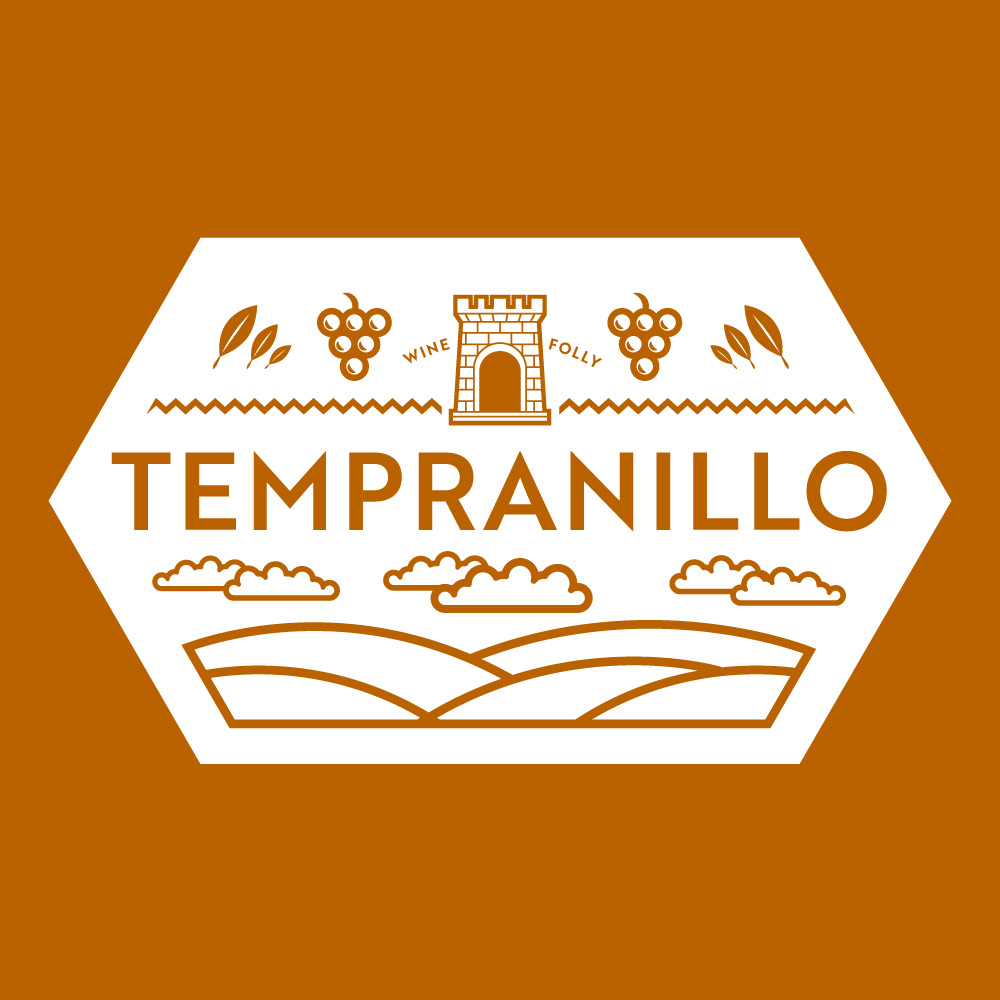 Grape Facts
It's the dominant red grape in Rioja, which was Spain's first region to become a household name.
The name, Tempranillo, comes from the Spanish temprano, meaning "early," which is fitting as it ripens earlier than other grapes native to Spain.
Tempranillo vines are one of the easiest to identify in the vineyard because of their jagged, deep-lobed leaves.
In love with fall foliage? Tempranillo is one of the few varieties where the leaves turns bright red in the fall. It's one of the most beautiful sights in the vineyard.
There exists a small, white mutation of Tempranillo called Tempranillo Blanco. Authorized for use in White Rioja, Tempranillo Blanco has a similar growing cycle to red Tempranillo and even faces the same growing challenges. Unlike its red counterpart, Tempranillo Blanco wines are noted for their tropical fruit flavors.
Did You Know?
Tempranillo is a very old variety. While the earliest official mention of the variety is from 1807, the general theory is that Tempranillo was introduced to the Iberian Peninsula (Spain and Portugal) by the Phoenicians over 3,000 years ago. A bizarre clue that questions Tempranillo's Iberian origin is the scattered plantings found in Tuscany and Basilicata, Italy.
Tempranillo is the fourth-most planted variety in the world and is considered one of the nine red noble grapes.
Tempranillo is one of the top varieties blended into Port wine from Portugal, where it's called Tinta Roriz.
Aged Tempranillo wines are delicious and easy to identify with Spanish wine aging terms.
Tempranillo Taste Profile and Food Pairings
Dominant flavors include cherry, dried fig, cedar, tobacco, and dill. Age impacts the flavors of Tempranillo significantly, with Roble and Crianza examples imparting juicy fruit flavors and heat. Reserva and Gran Reserva examples feature deeper, darker fruit notes, dry leaves, and Tempranillo's signature leather flavors.
While famed for pairing with red meat and ham, Tempranillo is a surprisingly versatile food wine that can match well with roasted vegetables, smoke, starch, hearty pastas, and even Mexican food.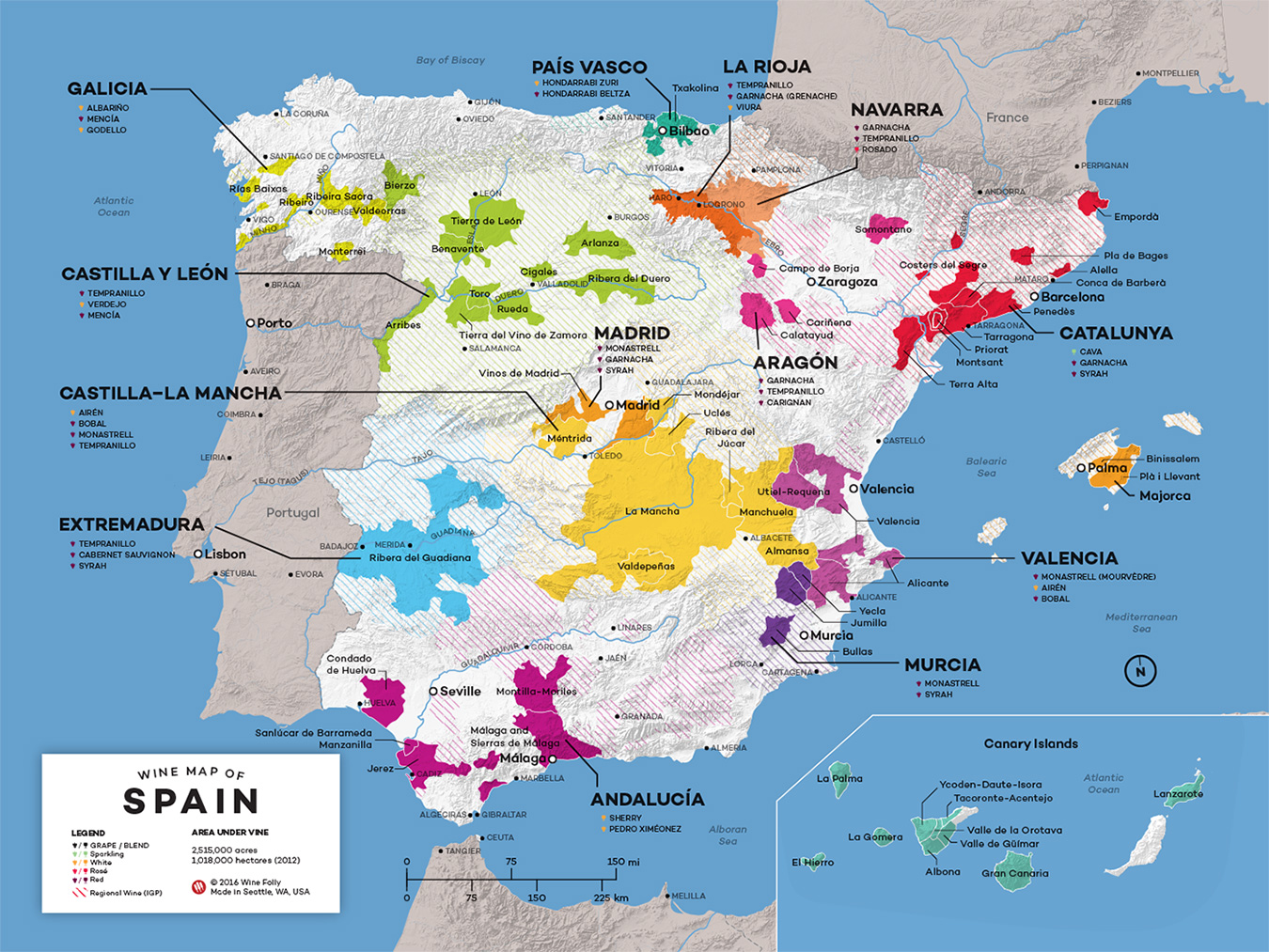 The Spanish wine regions of La Rioja and Castilla-León are the first places you should look for excellent Tempranillo wines.
Classic Tempranillo Regions
Tempranillo is Spain's top red wine, but it can go by many, many different names depending on the region. Rioja is arguably the easiest to find and recommended when first wading into Spanish wine.
Rioja and Navarra: Regions that deliver pepper, red cherry, and subtle cinnamon notes with ample structure (a.k.a. tannin).
Ribera del Duero, Toro, Cigales: (in Castilla-León) These are typically deeper, darker, and more brooding than Rioja with more blackberry fruit flavors and intense, gripping tannins.
La Mancha and Ribera Del Guadiana: Larger regions in Spain's central plateau producing some of the best value Tempranillo wines in all of Spain.
On Aging: In searching for Tempranillo, you'll likely come across the following terms: Roble/Tinto, Crianza, Reserva, and Gran Reserva. These are aging terms, ranging from little to no oak all the way up to 18-24 months with an additional four years of bottle aging. Broadly speaking, the more oak, the better the quality, and the more you should expect to pay accordingly.
Drink Spain: If you want to see what Spaniards are drinking, check out decantalo.com – a great source for Spanish wine buying. Additionally, Peñín Guide To Spanish Wine is the foremost guide on Spanish wines and producers.
Off-the-Beaten-Path Tempranillo
Portugal also has significant plantings of Tempranillo, notably used as a blending grape in Port. However, full-bodied, single-varietal examples are starting to gain traction in Dão and in the Alentejo, where the grape is commonly labeled as Aragonez.
A number of New World producers are doing Tempranillo as well (Argentina, California's Inland Valleys and even Texas!) But if we're going to go off the beaten path, we're going with Southern Oregon and Rogue Valley as the terroir there lends to wines that can be just as rich and peppery as their Spanish equivalents.
---
Learn More About Wine
Want to be more confident in your wine knowledge? This award-winning book will give you all the fundamentals of wine so you can find and drink more of what you like.