5 Guidelines to Food and Wine Pairing
Ever sink your teeth into a maple bar donut and follow it with a sip of straight black coffee? If you haven't, you need to. The sweet and fat of a donut is the perfect compliment to bitter hot coffee. You'll never want to add milk and sugar again.
Sommeliers use opposing taste profiles such as sweet and sour all the time to create perfect food and wine pairings. Follow the simple set of guidelines below to make the best wine and food pairings at home.
Pairing Wine & Food Chart
Want a Wine Pairing Chart?
Buy it All of our prints are made using light-fast archival soy-based inks on recycled paper.
Made by wine-lovers in Seattle, WA.
Free shipping available.
5 Wine & Food Pairing Guidelines
Champion the Wine
The number one guideline is to bring out the best characteristics of a wine. A high tannin red wine will taste like sweet cherries when paired with the right dish. Focus on the characteristics that you want to champion and make sure that the wine will shine instead of fighting against the food.
Bitter + Bitter = Bad
Since our tastebuds are very sensitive to bitterness, it's important not to overwhelm that sensitivity by pairing bitter food with high tannin wine. Green Beans with Cabernet Sauvignon will multiply bitter tastes. If you want to pair a high tannin wine, look to foods with fat, umami, and salt for balance.
Wine Should be Sweeter
As a general rule, make sure that the wine is sweeter than the food it is accompanying and you will have a successful wine pairing. If the wine is less sweet than the food it's matched with, it will tend to taste bitter and tart. This is why Port wine is perfect with dessert.
Wine Should be More Tart
A wine should have higher acidity than the food it's matched with, otherwise it will taste flabby. For instance, a salad with vinaigrette is better with an extra brut Champagne than a buttery Chardonnay.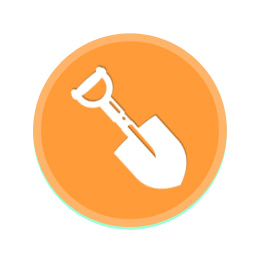 Improve an Earthy Wine
Ever hear that old world wine is better with food? On their own, old world wines can be very earthy and tart. However, when you pair an earthy wine with something even more earthy like mushroom stroganoff, then the wine tastes more fruity.