If there's one thing you absolutely can't blame for date gone bad, it's the wine. In fact, due to wine's aphrodisiac properties, things can even go better than planned on a date with the fermented fruit. With that in mind, here are a few wines that say, "I love you" in very different ways.
Let's go screw like bunnies (and then get waffles).
Franciacorta
---
You make me insane but I wouldn't have it any other way.
Nebbiolo
---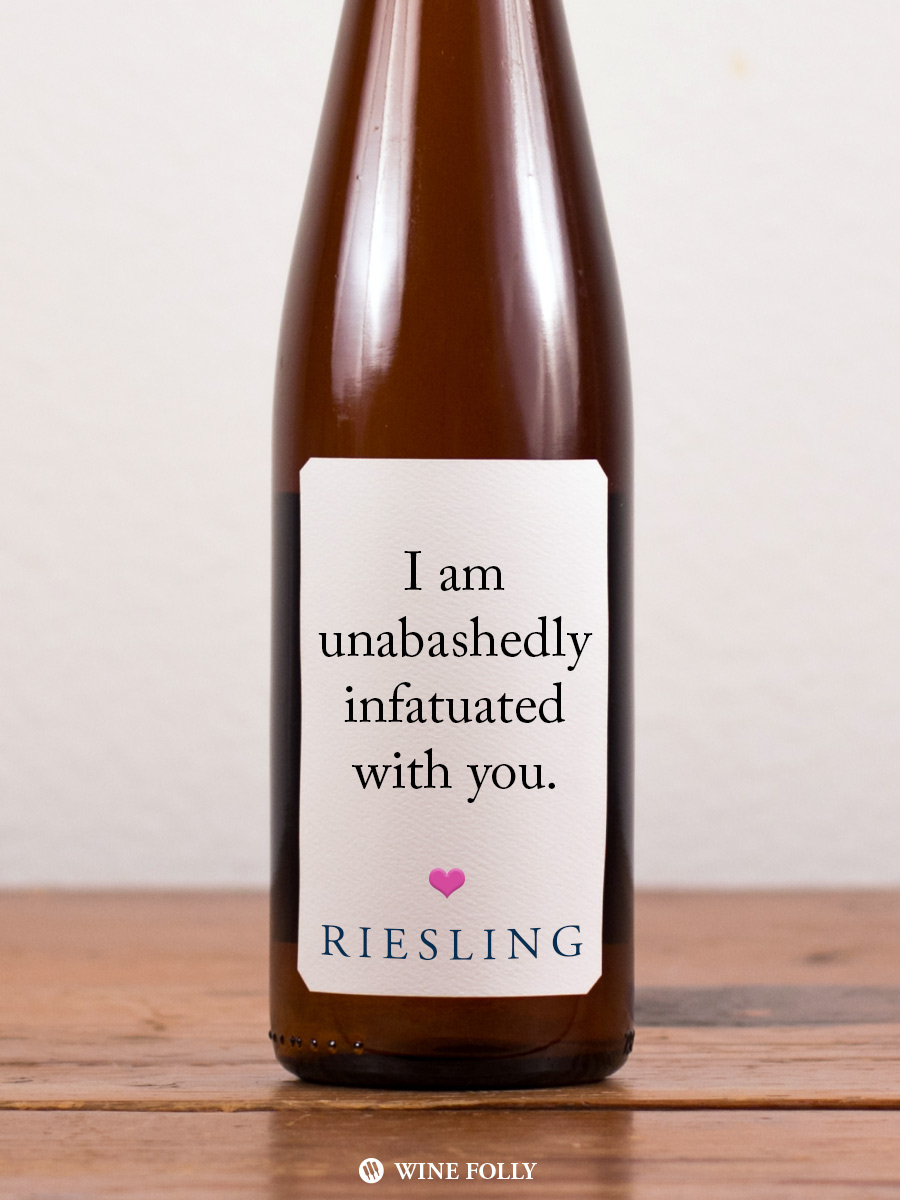 I am unabashedly infatuated with you.
Riesling
---
You're perfectly imperfect.
Cabernet Franc
---
Let's go do messed up things together.
Sangiovese
---
Damn… You're so classy.
Chenin Blanc
---
You're getting sexier with age.
Tempranillo
---
I like you in the tight pants.
Saint-Amour, Beaujolais
---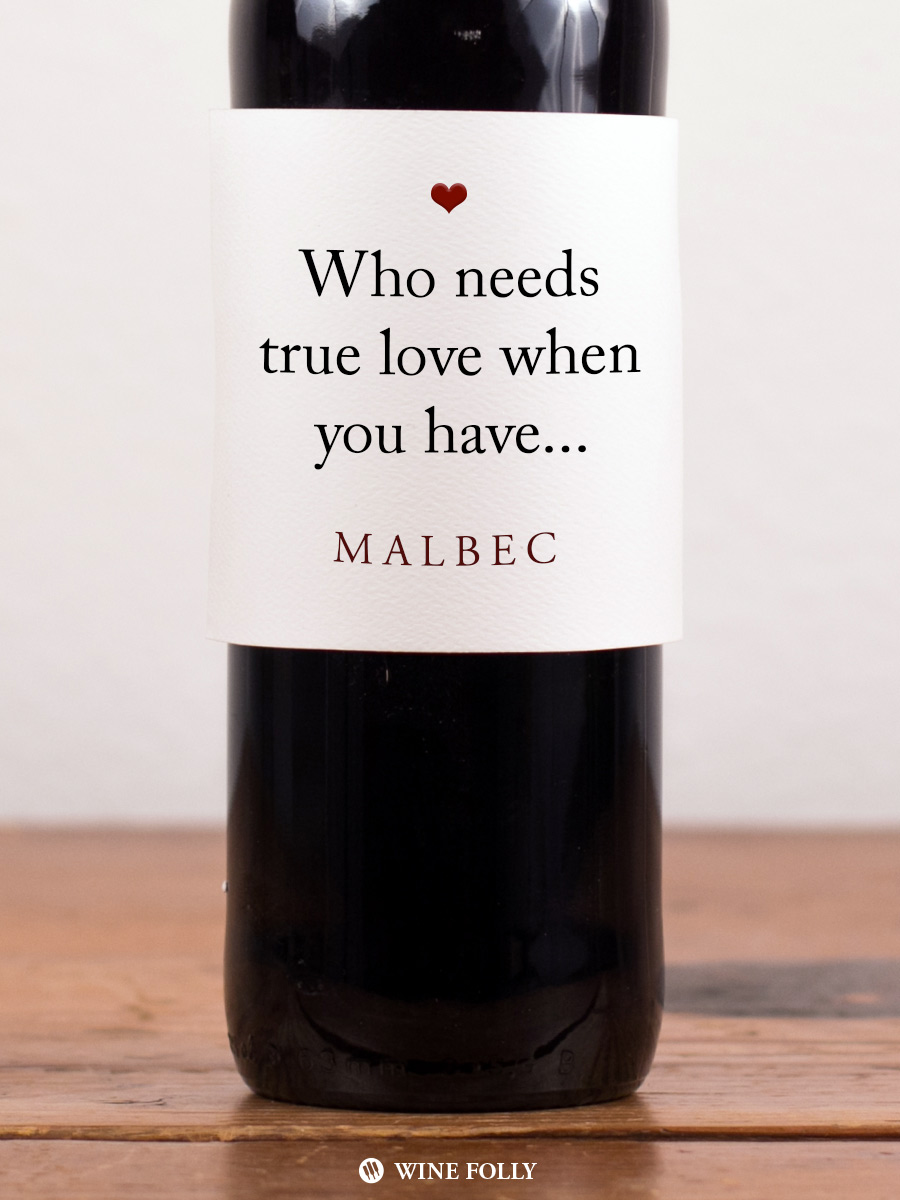 Who needs love when you have…
Malbec
---
I want to get old and crotchety with you.
Syrah
---
Being with you is like staring at the sun; it can't be good, but I can't look away.
Zinfandel
---
Whoever claims they hate you is just jealous of me.
Chardonnay