Do you have the right words (and enough wine) to fill people's hearts with joy and self-affirmation at your Champagne toast? Whether you're leading the toast or just an innocent bystander, you can benefit from mastering the Champagne toast.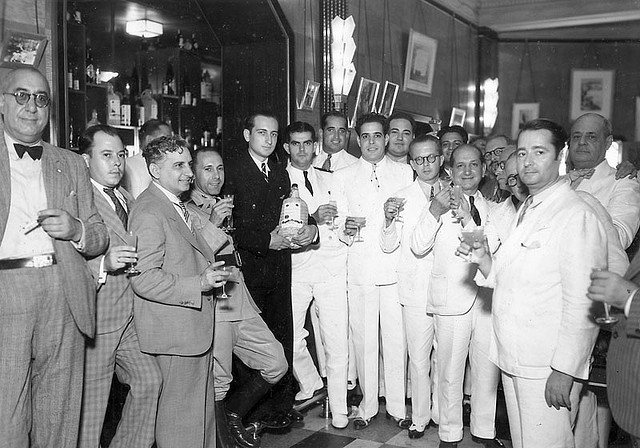 A Champagne toast is a public gesture to appreciate something, but it does more than just that: it unites a group of people. A toast can be so appealing that everyone attending will feel good. How do you do it? You'll need enough sparkling wine and some inspiring themes for what to say that will bring everyone together. We've included some helpful links to our best sparkling wine content to have at your fingertips.
 
Mastering the Champagne Toast
The secret to toasting is to remember that everyone wants to be appreciated. When thinking about what to say, choose a theme that ties everyone together.
Family: toast to good happiness and health
Friends: toast to enduring togetherness
Work party: toast to appreciation and thanks
Wine People: toast to the next bottle!
A Few Champagne Toast Quotes for Inspiration
Here are a few classic Champagne toast themes and associated quotes. You can use 'em or make your own.
 
A toast to Health | Life | Longevity
 

"I'll drink to your happiness and to your health,
I'll drink until I ruin myself"

A toast to Togetherness | Friendship | Love
 

"Let us always be friends,
or at least until this bottle ends."

A toast to Happiness | Freedom
 

"Here's to being happy and free,
and to a glass that's never empty"
 
"May you seek happiness and prevail,
and if not, never admit to fail."

A toast to Thankfulness | Appreciation | Honor
 

"The wine in my glass is evidence too
that none of this could happen without you"
 
"Being alongside you has its perks:
you're a hardass and a jerk,
and a model of how I'd like to work."


A toast to Drinking | Letting Loose | Letting Go
 

"Love may come and love may go
and wine will always be there to soothe the blow"
 
"Together we'll make a space in the world to belong
where the music is loud and the wine is strong"

How Much Champagne Do I Need to Buy for a Toast?
For a large party, 1 bottle per 5 guests is sufficient. If it's a small party, plan on having ½ bottle per guest in case your buddies want more.
Need some help choosing the best Champagne for your budget?
Have a great toast to add? Write it below!