It's official, Van Duzer Corridor is now an American Viticulture Area.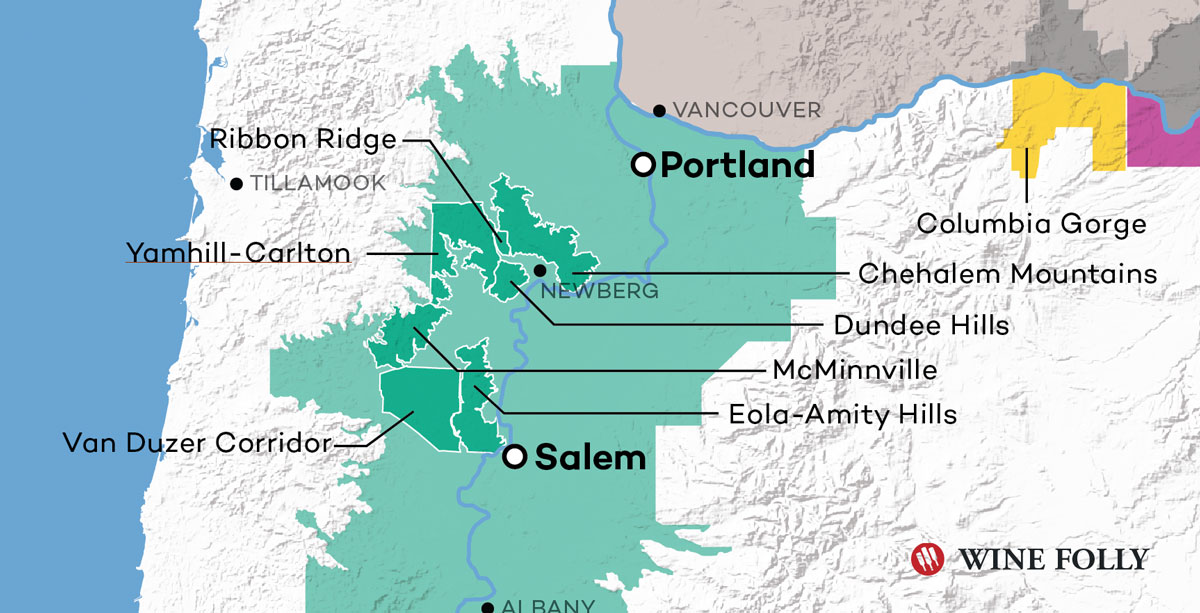 The new wine region is located within the Willamette Valley, west of Salem, and next to Eola-Amity Hills AVA. It's a big growing area in Oregon, with six bonded wineries and nearly 1,000 acres planted (405 hectares).
So, if you're an Oregon wine lover, this is definitely a spot to keep an eye on. Here's what's you need to know about Van Duzer Corridor and its wines.
Pinot Noir is the most planted grape, followed by Pinot Gris and Chardonnay. That said, winemaker Florent Merlier at Van Duzer Vineyards, says Sauvignon Blanc and Gamay show real promise here, along with a few other varieties. He's even spotted some Syrah (a very rare find in the Willamette Valley!).
Wines from this region have bright, fruit flavors, increased aromatics, and marked acidity; much more so than wines from the other Sub-AVAs in the Willamette Valley. This is most definitely caused by the area's unique climate.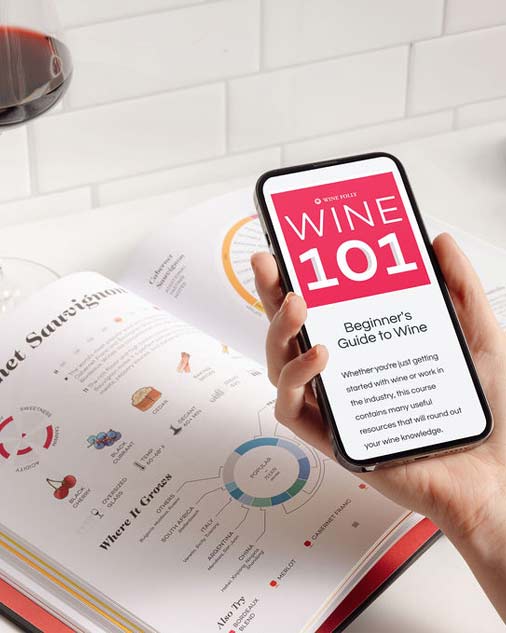 Buy the book, get a course.
Get the Wine 101 Course @ 75% OFF with the purchase of Wine Folly: Magnum Edition.
Shop Now
Van Duzer Corridor gets its name from a gap in the Coast Range that leads to the Pacific Ocean. The passage causes an induction effect that sucks cool air into the Willamette Valley from the Pacific Ocean. The winds start gusting at 2:30pm in the afternoon. "It's almost on a timer," says Merlier.
The winds do several things for Van Duzer Corridor grapes:
The cool air slows ripening and helps maintain acidity. Van Duzer Corridor growers pick grapes about a week or more after everyone else.
The winds give grapes thicker skins, which increases color concentration, aromatics, and tannin potential. Florent Merlier says that he treats Van Duzer Corridor grapes much differently in the cellar than other grapes because of their thicker skins.
After it rains, vineyards dry out quickly, which reduces disease pressure. Merlier estimates that about 60–70% of the vineyards in the region are Live Certified sustainable and several are organic.
7 Sub-AVAs in the Willamette Valley
Overall, it's great news to see a new sub-region carved out of the Willamette Valley of Oregon. The creation of the new Van Duzer Corridor gives wineries (and wine drinkers) more options to home in on an Oregon wine region that they love.
---
Learn Wine with Maps
Wine Folly designs, prints, and ships wine maps around the world. Find your favorite wine region.
---
Special thanks to Florent Merlier who provided insight and a .kmz file so we could make a map!