Ever wondered what it's like to work in the wine industry? Find yourself dreaming of a grape-stained career, but not sure how to get from here to there? Wine Folly wanted to find the answers to those questions, so we tracked down 5 professionals currently working in the wine trade and interviewed them one by one. Though each person has a different background and job description, we think you'll be surprised by the inspiring themes that connect each one of their stories.
This year, make your dreams a reality.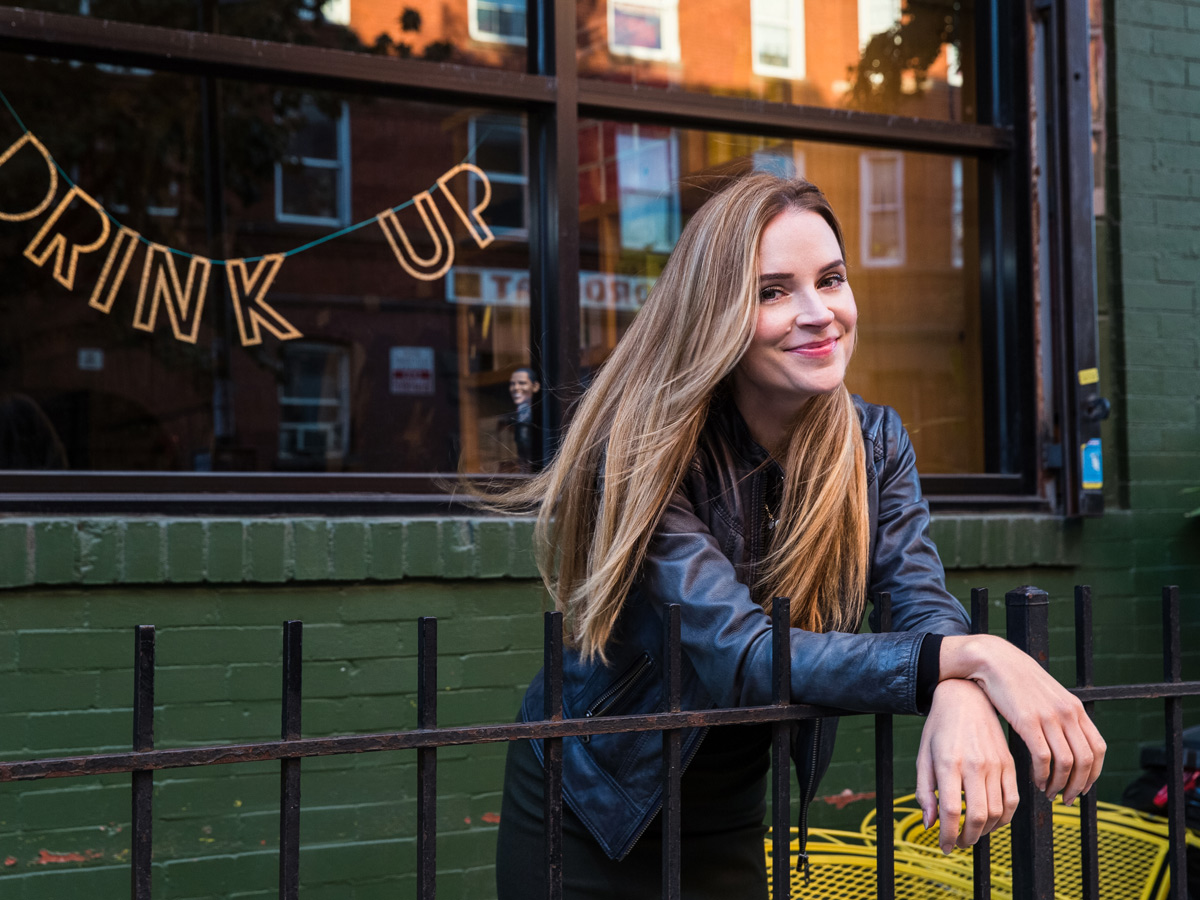 Athena Bochanis studied law at NYU before starting a wine importing business.
---
Did you know what you were going to do when you started?
---
"Not at all. Since I was a kid, I've always wanted to be a writer, but I assumed that getting a full-time writing gig was a pipe dream I'd never be able to realize."
–Esther Mobley, SF Chronicle, San Francisco, CA
"Definitely not! When I graduated with a JD (Doctor of Jurisprudence degree) from NYU in the spring of 2011, all I really knew was that I didn't want to practice law. Of course, I had focused on international trade in law school, and I was already obsessed with Hungary and its wines since I worked there in the summer of 2009. But there's a huge difference between loving something and realizing you can make it into your job.
It took me over a year (and working in everything from legal writing, teaching the LSAT, and assisting at a neuropsychology lab) to come to the conclusion that I could start my own wine import business. And it was over two years from that point to when my first shipment arrived on US shores."
–Athena Bochanis, Palinkerie Fine Hungarian Imports, Brooklyn, NY
"I never, ever, in 1 million years knew wine would take me to all these places; I just trusted that if I was ever good at something that I would never ever quit it."
–André Hueston Mack, Mouton Noir Wines, McMinnville, OR
"I knew I wanted to get into wine when I decided to begin the restaurant service school in Montreal (ITHQ). I was inspired by the sommelier of the restaurant I worked for at the time."
–Carl Villeneuve Lepage, Sommelier at Restaurant Toqué!, Montréal, Canada

Luke Wohlers (on right) was turned down by all the employers hiring his position.
---
What got you to commit?
---
"What got me to commit was a feeling that I could take on a new challenge and rise to the occasion. My partner and I had discussed starting a business in 2014. Neither of us had spent any time in wine distribution/import but I was interested in learning more about it. I'd interviewed for a number of supplier/distribution positions but was unsuccessful getting hired on account of my lack of experience 'on the street.'"
–Luke Wohlers, Walden Selections, Seattle, WA
"'Commitment' probably isn't the right term for how I became a wine writer; it's more like I gradually drifted into it."
–Esther Mobley, SF Chronicle, San Francisco, CA
"After three years in one of the most competitive law programs in the country, in a field that I had no interest in, I felt disillusioned and lost. When I graduated, I applied to hundreds of jobs in different fields and got none of them. But ironically, these experiences set me on my greatest path yet. Once you're willing to accept that things aren't as you expected them to be, you're free to do anything. So that was really the first time in my life when I thoroughly considered what I wanted to pursue."
–Athena Bochanis, Palinkerie Fine Hungarian Imports, Brooklyn, NY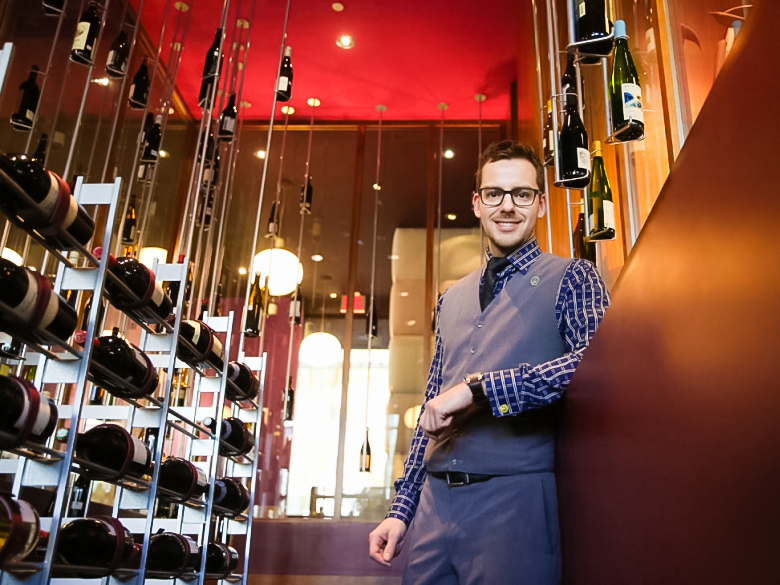 Carl Villeneuve Lepage doesn't think about how his being a sommelier makes him feel because it doesn't make him a better sommelier.
---
How did it feel?
---
"I never desired to ask myself questions about this. It's just like running a marathon, step after step…"
–Carl Villeneuve Lepage, Restaurant Toqué!, Montréal, Canada
"Even though I felt emboldened by my experiences and ultimately confident in my decision, it's still scary to strike out on your own. There's no one watching you, telling you if you're doing it right. But for me, starting an all-Hungarian wine import company was my brainchild. I believed in my mission wholeheartedly. If I can't sell these wines, I told myself, then I'm at fault – because they're great. As for the feeling of selling those first few cases – I cannot even express how incredible it felt. I left those stores ecstatically laughing to myself and dancing down the New York streets, unbeknownst to my brand-new clients."
–Athena Bochanis, Palinkerie Fine Hungarian Imports, Brooklyn, NY
"I'm still feeling it out! My professional identity keeps evolving."
–Esther Mobley, SF Chronicle, San Francisco, CA

André Hueston Mack says he likes to surround himself with people who are just as passionate as he is and it inspires him to do better.
---
Have you had any failures so far? How did you deal?
---
"I've had too many failures to even to begin to discuss… but I truly believe that it's the adversity that we go through in life that makes us stronger."
–André Hueston Mack, Mouton Noir Wines, McMinnville, OR
"The most stressful moment up to now was the first time I sat for the Advanced Sommelier certification in Austin in 2014. I didn't feel good about the tasting part of the exam, as I felt about the theory part… You never know. Two days later I learned that I failed the tasting portion. What a feeling. I took the experience as advice to prepare differently. Which I did. The year after, I came back with the green pin. It was a great year, I placed third on the Canadian Best Sommelier challenge and I participated in the semi-finals in Americas Best Sommelier. Not finishing first at those competitions was not a failure for me. It is more like one more experience to consider."
–Carl Villeneuve Lepage, Restaurant Toqué!, Montréal, Canada
"There were definitely months that were tough, especially in our first year of business."
–Athena Bochanis, Palinkerie Fine Hungarian Imports, Brooklyn, NY
---
What's the one piece of advice you'd give someone trying to do what you do?
---
Sommelier
"Be serious in what you do without being a pretentious animal."
Wine Importer
"Find a product that you really, really believe in. Not just because you had a good experience with it abroad, but because you truly believe it adds something to the market. Maybe it's extremely fun, or extremely delicious, or unique (or ideally, a little of all three!). Then, when you present it, you aren't begging clients for sales, you are earnestly sharing something you love."
Wine Brand
"How you start out doesn't necessarily mean that's how you'll end up. There'll be a lot of people who talk shit and hate but it'll be interesting to see who's standing at the end. So always work your ass off. If there's one thing that you have control over, it's your work ethic–never ever let them out-work you."
Wine Writer
"Read great pieces of writing that are not about wine, and learn from those. Our genre is still being defined. We need all the inspiration we can get from other writers."
Wine Distributor/Importer
"Be natural at creating and strengthening relationships."
Do what you love
Ever thought about working in the wine and spirits trade? The wine industry is powered by passionate individuals and there's always room for talented people. Here's an overview of the different wine jobs out there.