See the a complete list of wines for beer lovers in our updated guide.
Wine for Beer Drinkers
For every bottle of wine drunk in the United States at least 20 bottles of beer are consumed. That means twenty-to-one your friends are drinking beer. So how do you get your friends to drink (and enjoy) more wine?
 
Below are six major styles of beer with a complimenting style of wine. Discover wine from a new perspective: wine for beer drinkers.
Lager and Light Beer
Pale Ale
India Pale Ale
Wheat Ale
Belgium Ale
Porters and Dark Ales
How Does Beer Stack Up?
Check out the big differences in
Beer vs. Wine
---
Light Beer (Lager) Drinkers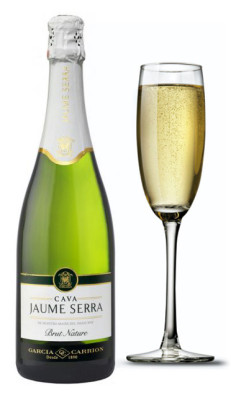 Lagers and Pilsner are some of the most refreshing beers out there. Cold and easy-to-drink, a glass of pils is a perfect way to reinvigorate after a long day. Light beers range from something as cheap and normal as Bud Light to Baltika 7, an imported Russian Lager.
 
Try Brut Cava
Cava is Spanish Champagne and it's cheap enough to drink regularly.

Why Light Beer Drinkers Will Like Cava
It's bubbly and refreshing like a lager and also pairs with a wide range of foods.
---
Pale Ale Drinkers

Pale ales are richer than light beers. They have body. A beer drinker who loves a pale ale chooses its balanced and not-too-bitter taste.
 
Try Pinot Noir
Pinot Noir is on the lighter end of the spectrum of red wine. It tends to be balanced and not too tannic (aka bitter).

Why Pale Ale Drinkers Will Like Pinot Noir
Pinot Noir and other light red wines offer great body but lack the structure of bitter tannins. Because it is lighter, Pinot Noir can also be served at a cooler temperature.
---
IPA Lovers
Someone who loves IPA loves how complex a beer can be. IPA's can be fruity and sweet whilst being incredibly bitter. An imperial IPA has a higher alcohol level, which adds more body and complexity.
 
Try Carmenere
Carmenere is a fantastic balance between savory, fruity and bitter. It can be found mostly in Chile.

Why IPA Drinkers Will Like Carmenere
The savory quality of Carmenere is the reason an IPA drinker will like Carmenere. Check out these other similar-in-style varieties too: Cabernet Franc, Mourvedre and Aglianico.
---
Wheat Ale Drinkers
Wheat beers are smooth, creamy and sometimes even a bit sweet. A wheat ale offers refreshing richness.
 
Try a Buttery Chardonnay
A Chardonnay will give you refreshing notes of apple and lemon along with the sensation of vanilla or lemon curd from oak aging. You might also look into Viognier, Roussanne and Semillon.

Why Wheat Ale Drinkers Will Like Chardonnay
If you love wheat ale, Chardonnay is a great type of wine to start with because it also quenches while offering creamy-smooth taste.
---
Belgium Ale Aficionados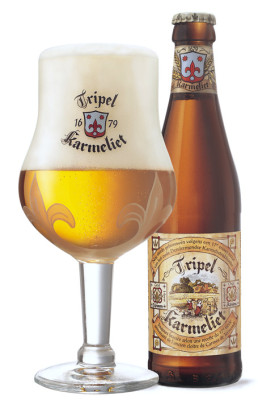 Belgium Ales like tripels use many different grains to produce a smooth, lightly bubbly texture and body. This is a stand-alone beer that has higher alcohol and is also a tad more sweet.
Try a Shiraz or Grenache Blend
Shiraz or perhaps a Grenache-based blend from the Côtes du Rhône will have a similiar smooth and unctuous quality to Belgium Ale with all the fruit and smoky sweetness.

Why Belgium Ale Drinkers Will Like Fruit-Forward Wines
Both Belgium Ales and Fruit forward wines, like Shiraz, stand on their own. Besides a similar profile of big body, high alcohol and inherent sweetness, they also both look great in a big glass.
---
Porter Drinkers
Porters are medium-bodied but very dark and earthy. They are light enough to drink but tough enough to grow the hair on your back. A Porter drinker likes a little punch in the mouth.
Try Bordeaux or Chianti
Bordeaux wines and Tuscan Chianti both have a healthy portion of earthiness in their taste profile. Both Chianti and Bordeaux tend to be a little lighter in alcohol level which give them more medium body vs bold. Still the tannin in these wines is high.
Why Porter Drinkers Will Like These Wines
A Porter drinker will appreciate how well these particular wines pair with the same foods. The balanced alcohol in both Bordeaux and Chianti offer a more drinkable profile while still lending out tons of dirt.
---
More Beers and More Wines
32 beers paired with 32 wines. Discover your new favorites (includes many awesome craft options too!).