How to open a bottle of wine with a "waiter's friend" style corkscrew. FYI, these are the restaurant industry standard tool!
---
The Right Way to Open a Bottle of Wine
Cut the foil below lower lip.
Insert the screw in the center of the cork.
Rotate corkscrew 6 half turns.
Lever cork out slowly.
Wipe off any tartrate crystals or sediment with a napkin.
---
The most pragmatic wine opener
Before you learn how to open a bottle of wine you'll need one essential tool, a simple waiter's friend corkscrew. They are widely available at most grocery stores and cost around $15-20.
Don't get fancy. In nearly every case the waiter's friend corkscrew will outperform other alternatives.
Make sure it has a serrated blade, this will make cutting the foil much easier. Ready to start opening that bottle?
Classic Double-Hinged Waiters Friend
Wine Folly now offers the first wine opener everyone should own. The double-hinged lever action makes it easy to use. We also love how efficient the serrated edge cuts foils of all kinds. This is one of the most popular wine openers of all time.
---
Opening a Wine Bottle Step-By-Step
---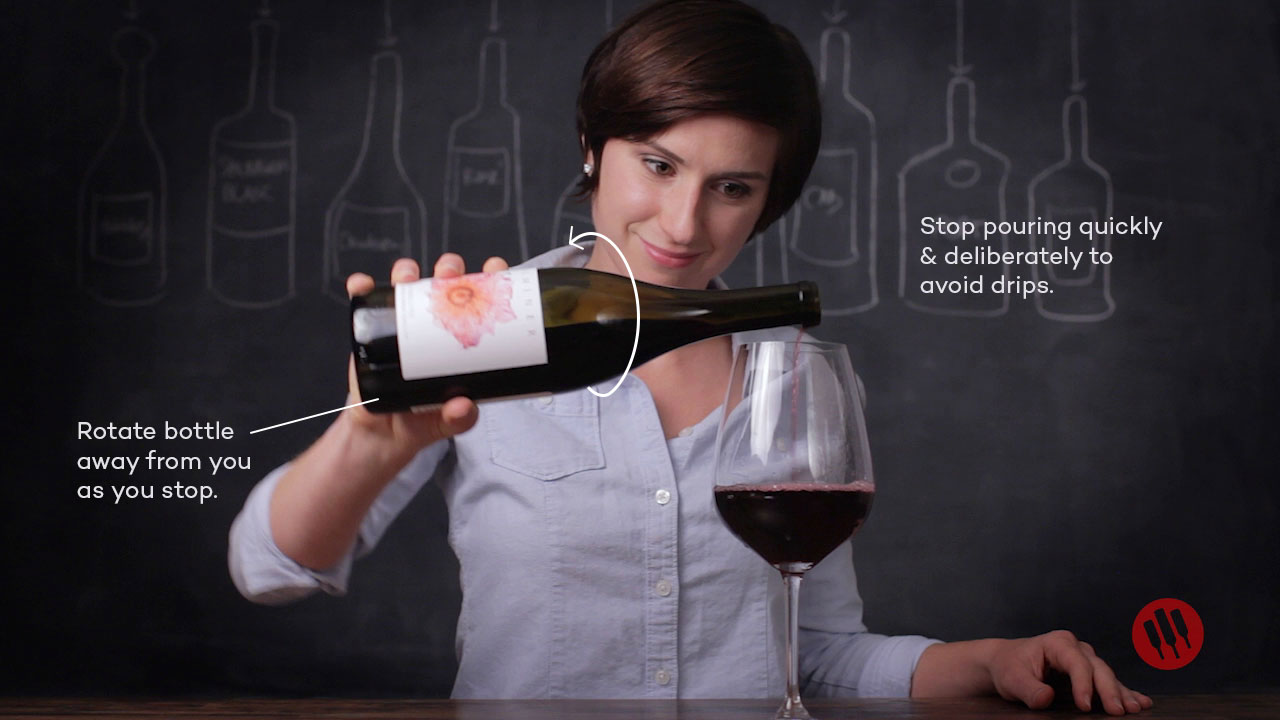 Next Up: Pouring Wine
Now that you've opened your bottle of wine, the next step is serving like a pro. Hey, you know how to pour liquid out of a bottle, we have faith in you, but there are a few flourishes that will make your serving Sommelier worthy.