The term Selection Massale or Massal Selection refers to the "old way" of propagating vineyards. The technique is being brought back into use because of its potentially profound benefits for high quality wine. This advanced article discusses a possible future in viticulture.
What is Selection Massale?
Selection Massale (aka Massal Selection) is a French wine growing term for the practice of replanting new vineyards with cuttings from exceptional old vines from the same (or nearby) property. Massal Selection is what they call the "old way" of propagating vineyards that's been replaced with vine clone nurseries. However, several state-of-the-art vineyards are changing their planting methods back to Massal Selection due to its long-term benefits of increasing individuality and uniqueness in wine.
Why is Massal Selection Important?
To understand why Massal Selection is important, first let's take into account the current popular planting method: Clonal Selection. This method was popularized in the 1960's and 1970's when vine diseases were rampant (in fact, they still are). Scientists at UC Davis figured out how to heat treat imported vine cuttings to "clean" them. The vines were then registered as clones and propagated at nurseries and sold all over the US as the wines we know today (Pinot Noir Clone 777, Cabernet Sauvignon Clone 6, etc). UC Davis still runs one of the top clonal selection programs in the world.
You might be thinking: Might this cause too much uniformity? How is it possible to have success growing the same clone in highly different regions? Well, when you dig down to the core of the issue, viticulturists are starting to think you're onto something. Here's a delightful example: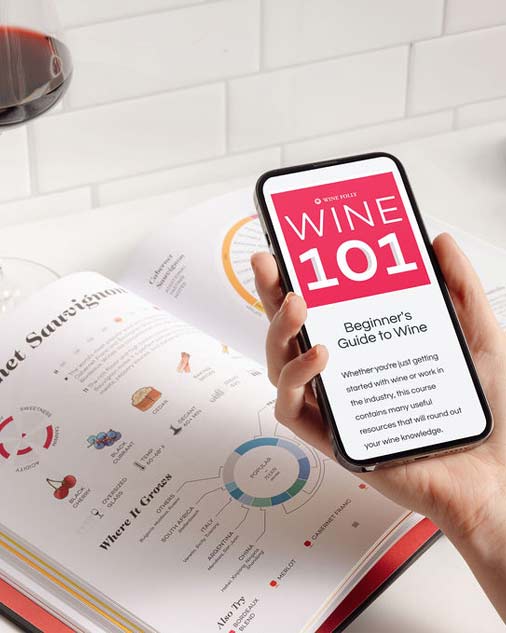 Buy the book, get a course.
Get the Wine 101 Course @ 75% OFF with the purchase of Wine Folly: Magnum Edition.
Shop Now
Cabernet Sauvignon owes its existence to Massal Selection
Unlike humans who are stuck with a set of DNA for life (actually, this might even be wrong ), plants mutate with great ease. Plant mutations happen as a form of survival and plants will also cross with one another quite naturally and spontaneously. This is what happened sometime during the 1600's in the greater Bordeaux/Aquitaine area when a natural cross between Cabernet Franc and Sauvignon Blanc created Cabernet Sauvignon. Wine growers must have noticed the exceptional taste of this random vine occurrence and with Massal Selection, it was propagated. Today, Cabernet Sauvignon is the world's most planted vine.
How is Massal Selection done?
Massal Selection isn't easy, but the long term benefit is a vineyard unique to its terroir. Here is an example of how vineyards are accomplishing Selection Massale:
The owner of Bordeaux's Lynch Bages, Jean-Michel Cazes, describes in an article at The Wine Cellar Insider that he started observing vines in 50+ year-old parcels on his estate (starting in 2005). His team took cuttings of exceptional older vines and created a "bank" of thousands of genetically different Petit Verdot, Cabernet Sauvignon and Merlot vines. New vineyards were replanted with this genetically diverse material. The 2011 vintage marks the major shift from Clonal Selection to Massal Selection at Château Lynch Bages
While the vineyards now look less uniform and yields are slightly lower, Cazes believes that these vineyards reflect a more true terroir at Château Lynch Bages. The genetic diversity also has the added benefit of reducing catastrophic diseases.
Last Word: A little bit of old and new
While our genius science from the past has increased availability and uniformity in our foods, we're starting to see some drawbacks with monocropping, genetic modification, and techniques like clonal selection. As we move forward, perhaps our next stage of understanding will be recognizing why some ancient practices work and what we can do to keep them alive.