There's an amazing wealth of extraordinary Italian white wines out there that can rock your world as well as quench your thirst.
Sadly, most are super undervalued or completely overlooked. But savvy wine consumers can take advantage of that!
Let's take a look at some great Italian white wines that deserve their day in the sun.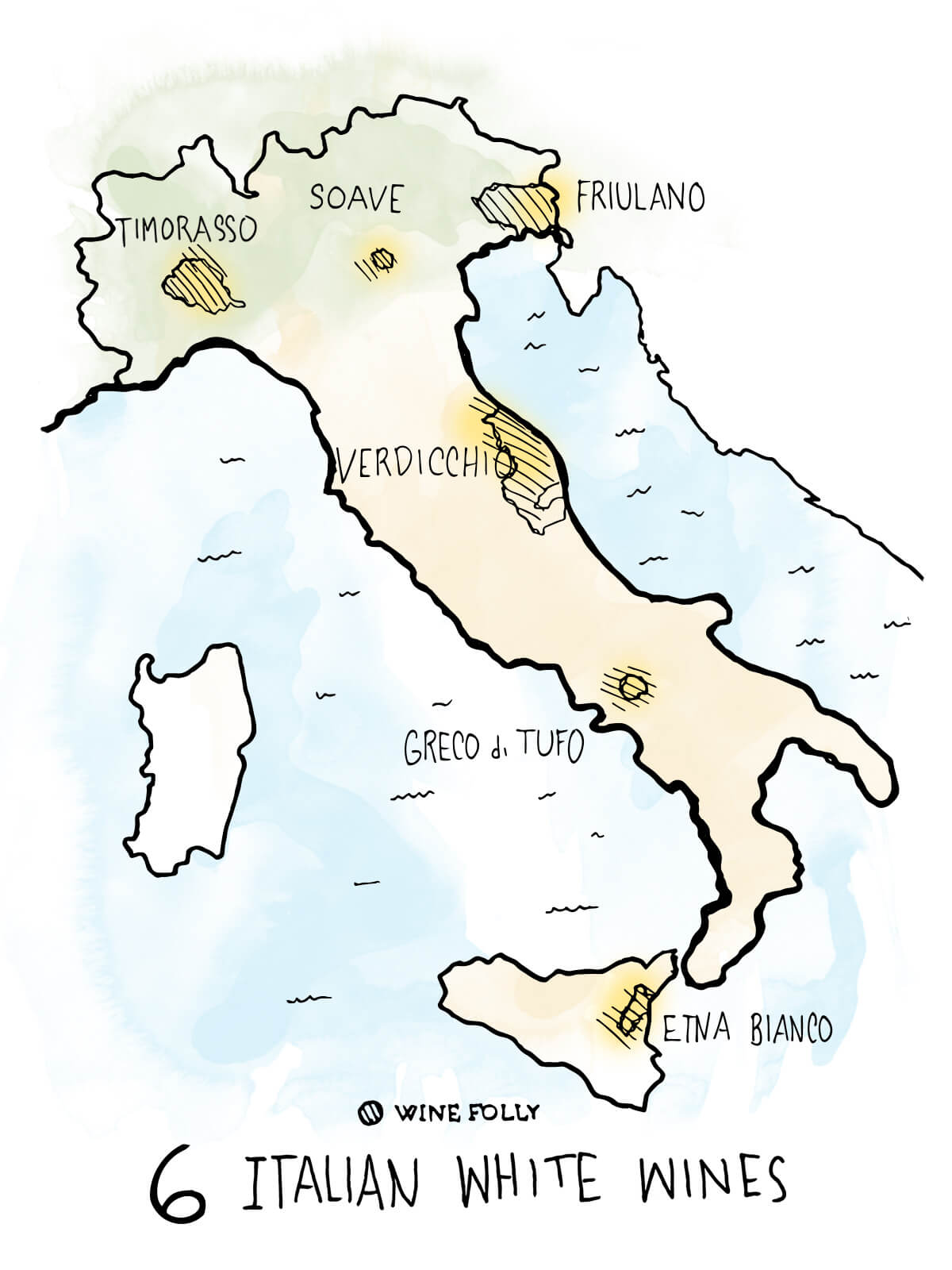 What's So Special About Italian White Wine?
The Italian peninsula stretches from the Alps in the north to Africa in the south. Surrounded by the Mediterranean Sea, Italy has a host of winegrowing environments.
When the ancient Greeks came to southern Italy, bringing their grapevines and sophisticated viticulture practices along with them, they met the native Etruscans who had already developed their own winegrowing techniques. Later, Roman tribes of central Italy arrived, inheriting this composite wine culture, and expanding their empire – and their wine savvy – throughout the entire peninsula and most of Europe. Then, with the rise of Christianity, wine production was carried forward in monasteries. Eventually individual city states emerged and developed distinctive winegrowing traditions which continued after the Reunification of Italy in 1861.
The end result of all this is that Italy has more native grape varieties, more types of wine and more distinctive winemaking practices than just about any other place on earth.
---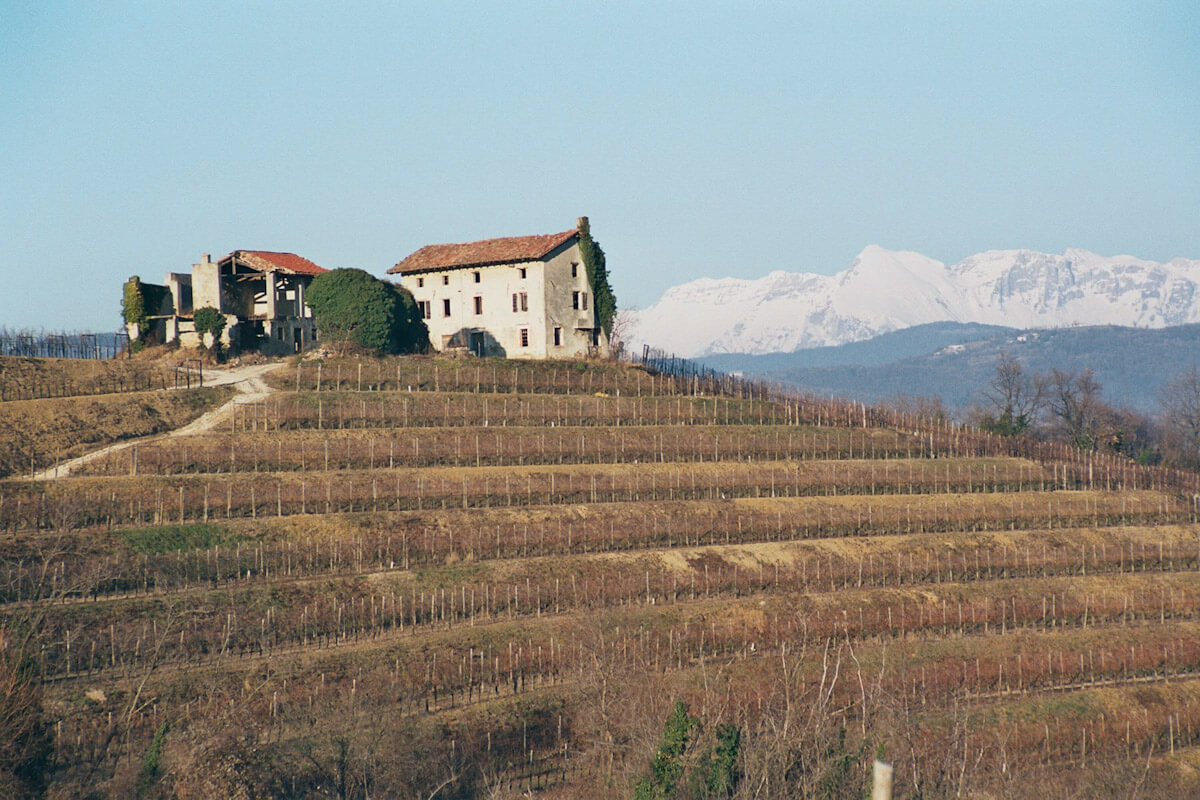 Friulano
Some believe this variety is native to Friuli: the name's a dead giveaway, after all. But most experts trace its earliest growth to an obscure grape called Savignasse (Sauvignon Vert) in the Gironde area of France.
But today, Friulano has found its ideal home in Friuli, where it's the most planted and representative variety of the region.
Tasting Notes: What first grabs you about this wine is its captivating aromas. You'll find whispers of jasmine and narcissus, dried figs, orange zest, and green apples. Plus, hints of wet stones and salty sea.
But what keeps you coming back is its silky palate with delicate flavors and scents, followed by a slightly bitter almond finish.
Origins: Friuli Venezia Giulia, in the northeastern corner of Italy. The region's Collio zone lies along the Slovenian border between the Alps and the Adriatic Sea.
The Alps protect the area from harsh northern winds, and the nearby sea has a moderating Mediterranean influence.
Food Pairings: Prosciutto San Danielle, roast cod or halibut, mac & cheese.
---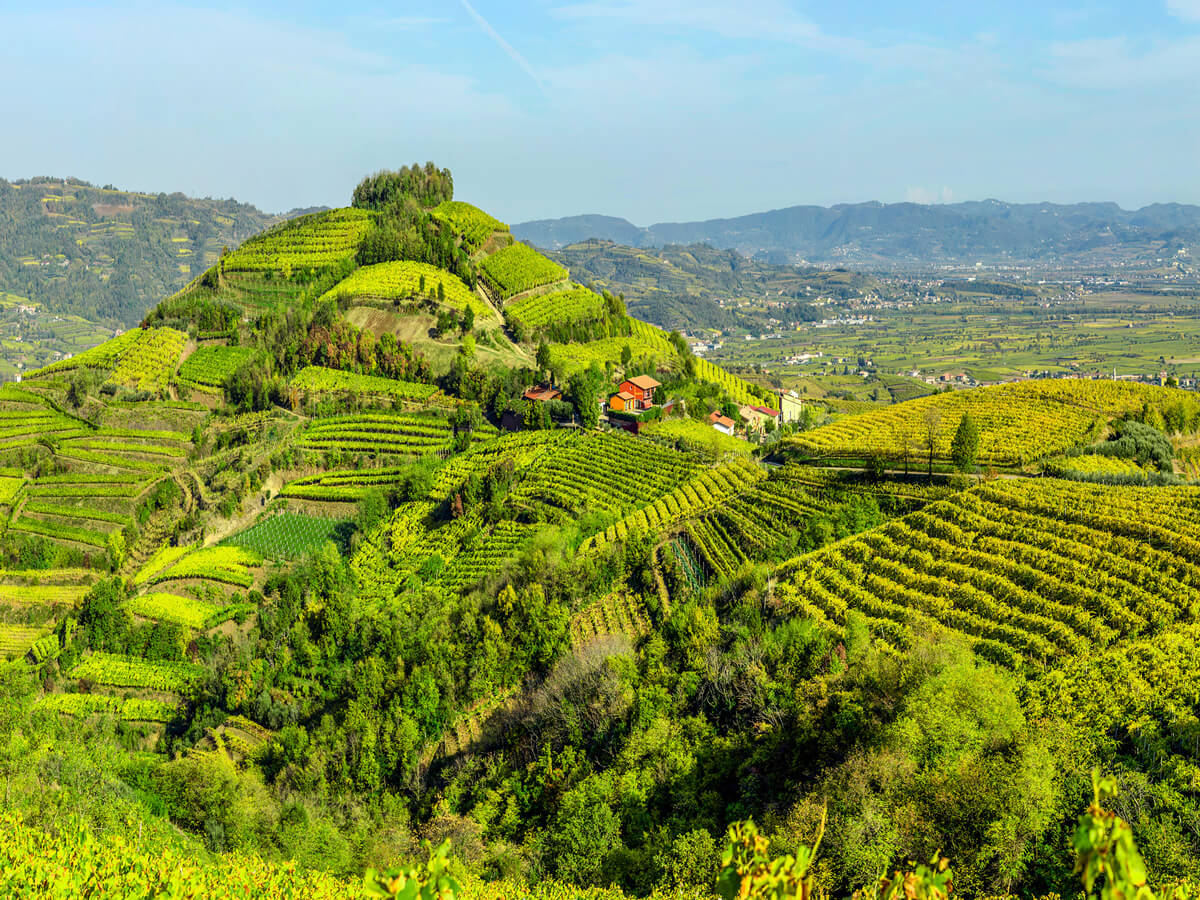 Soave
Originally prized as a sweet wine, Soave sank into oblivion after the fall of the Roman Empire. It re-emerged on the international scene about 1500 years later as a pleasant but innocuous Italian white wine.
More recently, some producers have been focusing on raising the quality bar. This resulted in the creation of a new system of subzones called MGAs (Menzione Geografica Aggiuntiva) to recognize their diversity and potential.
Tasting Notes: "Charming, confident, and elegant (typically used of a man)" is how the OED defines 'suave'. This provides a pretty good description of soave, too. There is something 'masculine' about Soave.
It's rugged, yet refined, with notes of chamomile, green apple, baked pear, stones & minerals, nutmeg, and thyme. Quiet and reserved, but not afraid to speak up when it has something worthwhile to say, which it often does.
Origins: Veneto, east of the Valpolicella winegrowing area. The Soave growing area has three basic sub-divisions:
Classico: the original hilly area at the center.
Soave DOC: the expanded area created in the 1970's when the wine began to see popularity.
Colli Scaglieri: consisting of hillside areas outside the classico zone.
Food Pairings: Veal scaloppini, fettuccine Alfredo, Dover sole, roast chicken.
---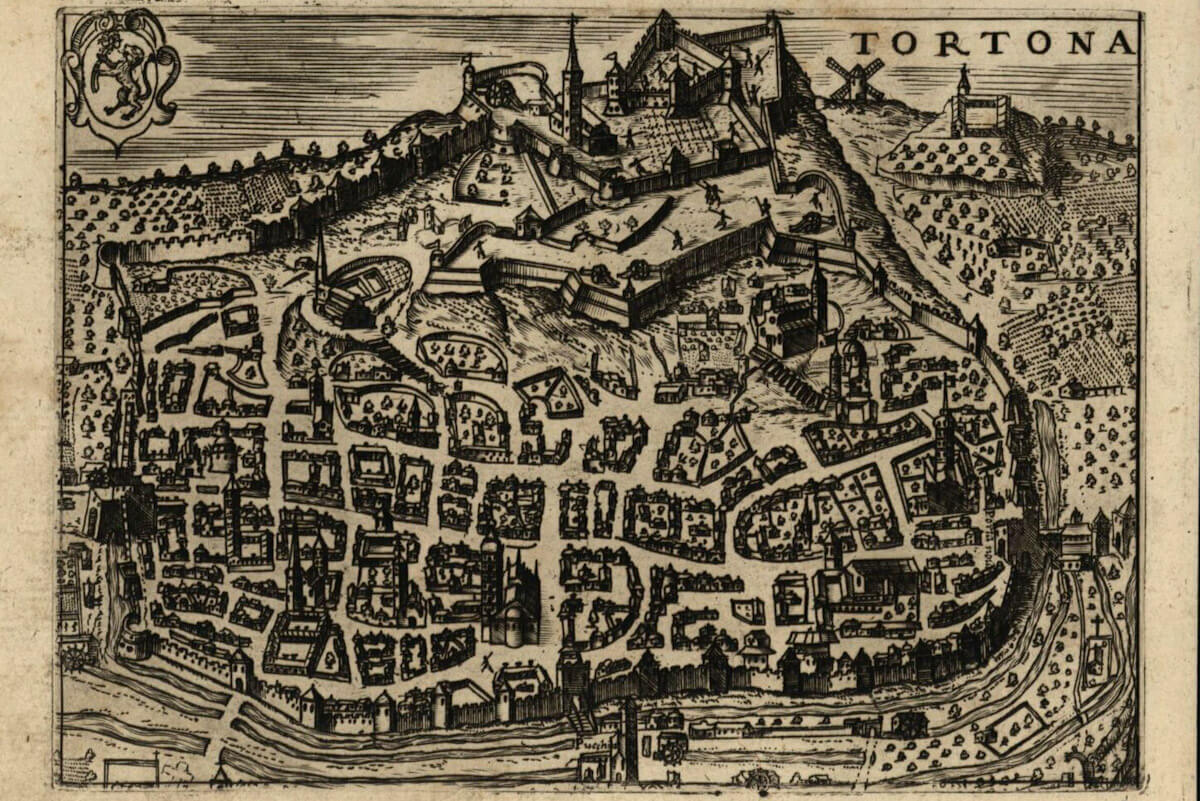 Timorasso
Planted throughout the Asti and Alessandria provinces of Piemonte, phylloxera nearly wiped out Timorasso beyond the hills of Tortona. It was nearly extinct until a group of winemakers led by Walter Massa swooped in to encourage its growth.
While Timorasso has brought attention to this little-known area, it has yet to get its own individual appellation.
In the absence of this, many producers choose to display the word Derthona (the traditional name for Tortona) on their labels.
Tasting Notes: With aromas of bruised apple, acacia honey, mineral, dried herbs, and lemon confit, Timorasso is an anomaly. It's multi-layered, structured, intense, tannic, and has the capacity to develop for a long time.
That these qualities don't appear to come from winemaking practices makes it even more unusual. Instead, they appear to be inherent characteristics of the grape itself.
Origins: Southeastern Piemonte, in the province of Alessandria. Specifically, the undulating hills surrounding the town of Tortona. Its sandy, chalky soils are an ideal habitat for Timorasso and a few other local varieties.
Food Pairings: Veal chop with wild mushrooms, grilled pheasant breast, meat-filled ravioli with butter and sage.
---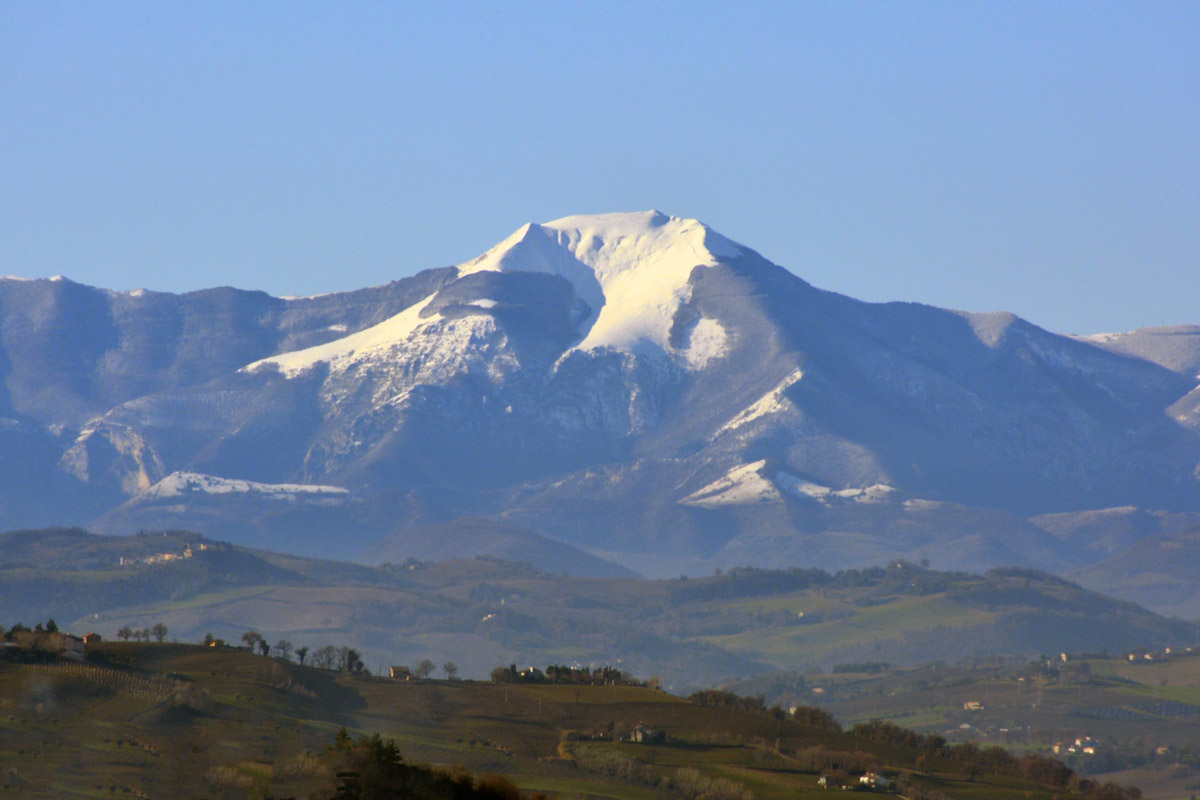 Verdicchio
The name of this Italian white grape (and the wine it produces) comes from their word for green: verde. This offers a perfect case of what-you-see-is-what-you-get.
Both the grape and the wine have a greenish hue, and believe us: it tastes how it looks.
Tasting Notes: With notes of lime zest, kiwi, fresh grass, green papaya, and coriander, Verdicchio can offer some serious variety, based on its quality level.
The basic well-made DOC version balances high acidity with crisp green apple and hints of fresh blossom. The Classico version adds pride-of-place character from the wine's terroir. The Riserva Superiore brings complexity that comes from lower yields and longer aging.
Origins: Marche, on the calf of Italy's boot. The Castelli di Jesi Verdicchio growing area is a large one, stretching from the Adriatic coast to the foothills of the central Apennine mountains. This area creates a mix of Mediterranean and continental climates with big shifts between day and night temperatures.
Food Pairings: Asian food, hot & spicy food, pulled pork, fried anything.
---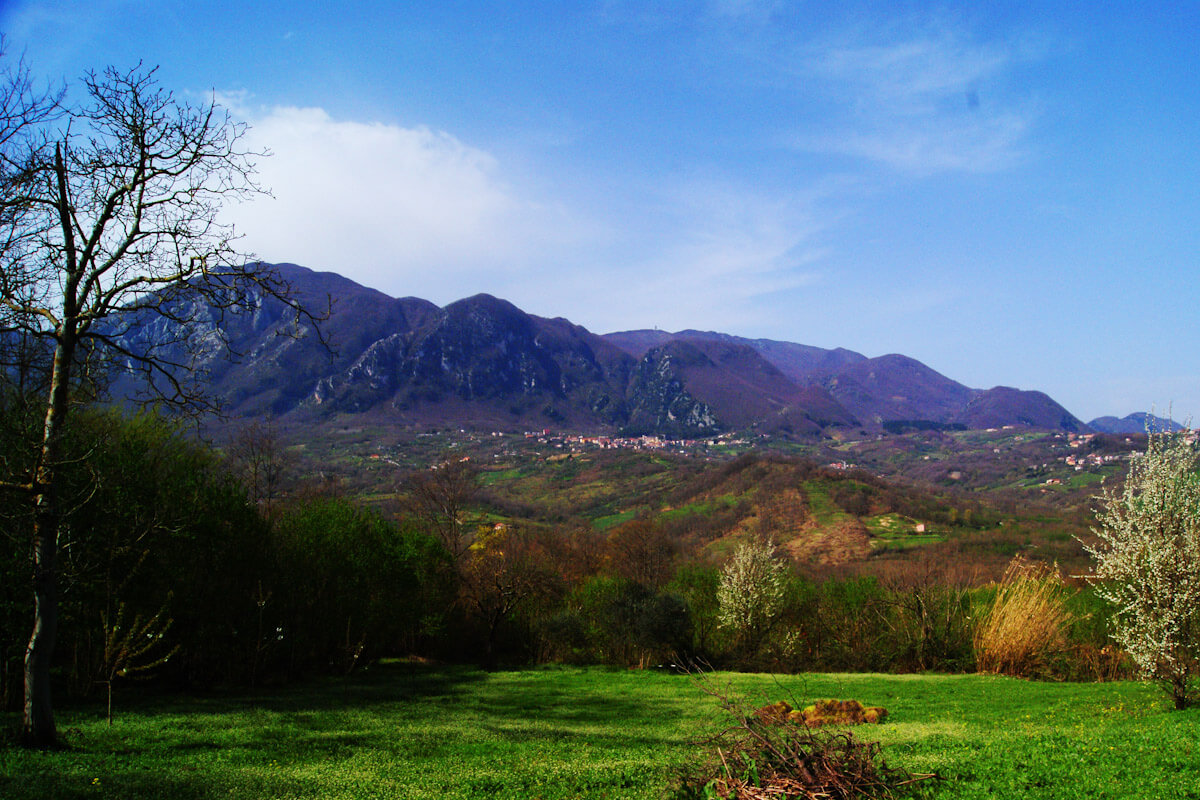 Greco di Tufo
With a name like Greco di Tufo, you can forgive people for assuming that this grape is Greek. But there appears to be no genetic connections to existing Greek varieties, so it likely got its name from its use in wine of the "Greek style," i.e. sweet.
Tasting Notes: White blossom, dried apricot and turned earth aromas. Crisp, bone dry, even astringent at first sip. But it mellows into tart green apple with a palate-coating creaminess and a dry, slightly tannic finish.
It can also display notes of leather, green apple, hibiscus, flint, honey, and even toasted nuts. Generally, it's meant to be drunk young, but can develop quite well with a few years of aging.
Origins: This ancient variety grows in many places throughout Campania, but its home turf is in the ancient area known as Irpinia around the town of Tufo.
Tufo is also the Italian name of a porous rock composed of compressed volcanic ash prevalent in the area.
Food Pairings: Buffalo mozzarella and tomatoes, grilled fish with lemon and olive oil, fried calamari.
---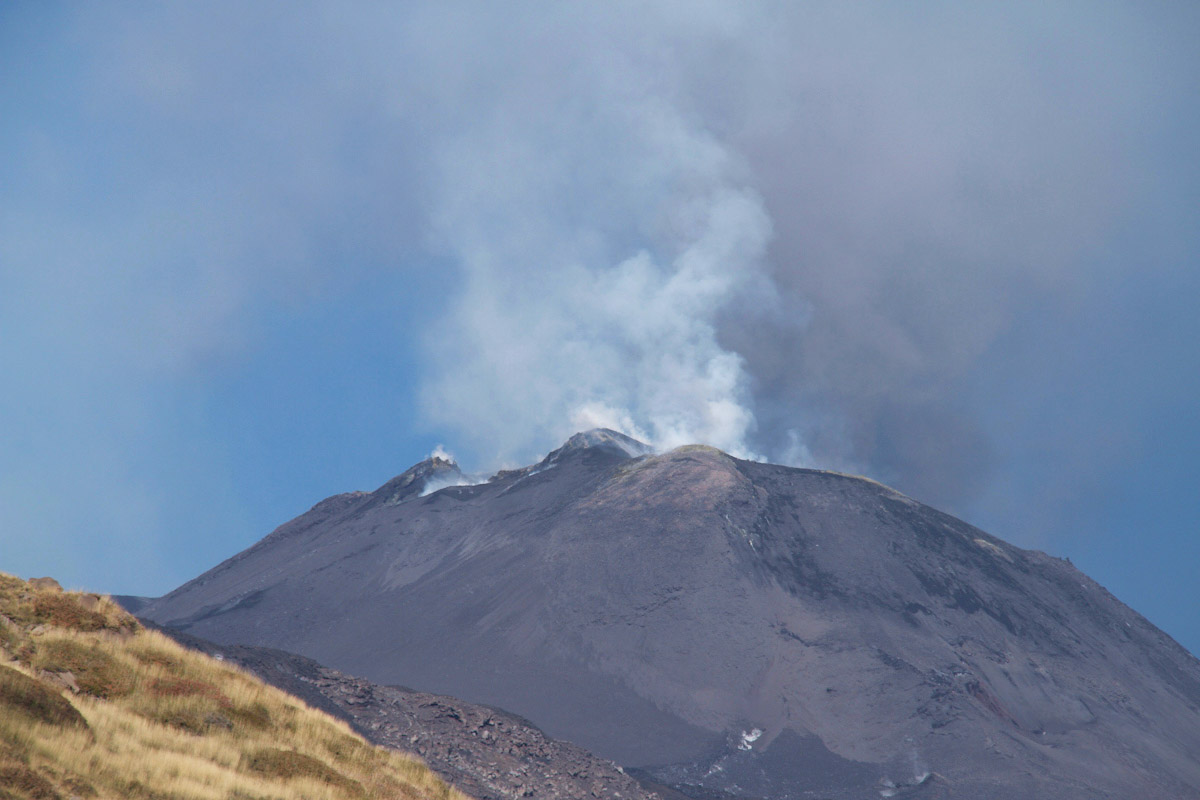 Etna Bianco
Revered by the ancient Greeks as a winegrowing area, Etna fell into decline centuries ago. But over the past decade, winemakers have worked to realize Etna's tremendous potential, focusing on native grapes, growing conditions, and terroir.
2011 saw the revitalization of an old system of geographical divisions called "contrade." This allows listing the name of a "contrada" when all grapes come from one of the registered subzones.
Tasting Notes: Would you believe intense, but understated? Etna Bianco has a real complexity despite its lighter body.
Pronounced mineral and smoke with a hint of jasmine. Racy acidity and notes of mandarin orange, prickly pear, and bitter melon, along with a moderately long finish with a soft ashy ending.
Origins: Etna is the tallest volcano in Europe and one of the most active stratovolcanoes in the world. Etna's volcanic soil varies according to the mix of different material and the age/degree of decomposition.
High altitude and warm Mediterranean breezes mitigate hot southern temperatures.
Food Pairings: Tuna carpaccio, grilled chicken with herbs, caponata, cured olives, and hard cheeses.
---
Give Crisp Italians a Try
When it comes to Italian wine, we tend to hear about nothing but reds. And there's good reason for that: Barolo, Amarone, and Nero d'Avola are memorable, delicious wines.
But if there's one thing you should take from our list, it's this: never sleep on the white wines!
What are some of your favorite Italian white wines? Any pairings we shouldn't miss?