Check out this map of 35 great wines from western Europe. Have you tried them all?

35 classic wines of Western Europe.
If you're just getting into European wines, these are the classics. The 35 wines included in these maps represent just a tiny fraction of the diversity in European wine, but they also serve to give you a great overview of the major regions and introduce you to the winemaking landscape in this part of the world. This article will encourage you to try some of the greats (such as Champagne and Tokaji), but also many of Europe's everyday drinking wines (from Montepulciano to Muscadet). Why? Because everyday drinkers are awesome too.
Sparkling Wine
White Wine
Rosé Wine
Rosé, Rosado, and Rosato Three different names for the pink stuff. Each country focuses on different grapes for making rosé wine and each results in unique and different flavors. Try a rosé from each of these countries (Spain, Italy, and France) to get a complete picture of what this style of wine has to offer.
Red Wine
Dessert Wine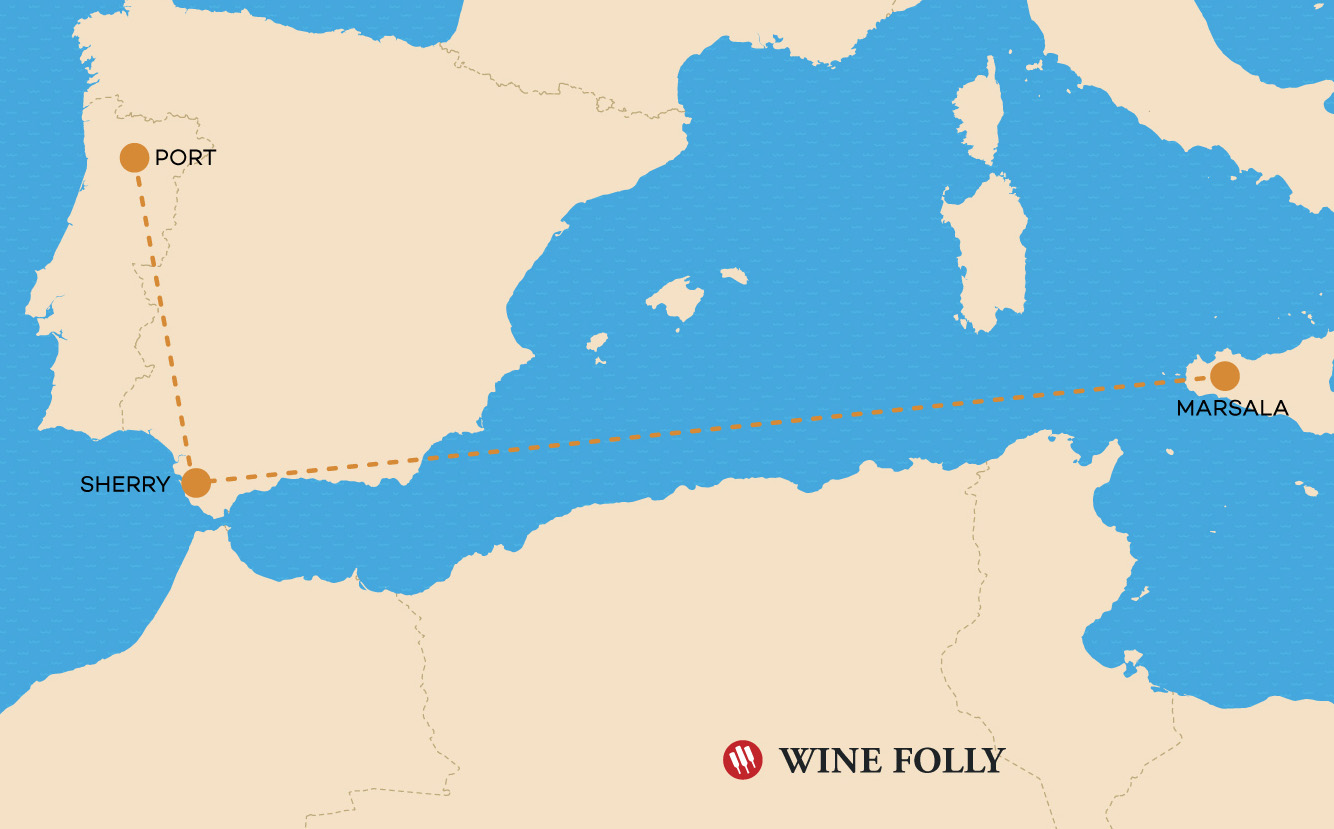 Port The first official, demarcated fortified wine in the world is from the Douro Valley in Portugal. The region is now a UNESCO Heritage site due to the influence of human agriculture on the rugged, mountainous landscape. The best Ports can be found by understanding the different classifications. By the way, Port wine pairs with some of the most sumptuous desserts.
Sherry Sherry has garnered a bad name due to the overwhelming amount of cream sherry (a sweet wine) on the market. In truth, most high-end Sherry wines are dry, which completely changes the perception of this wine to something more akin to fine whiskey.
Marsala Another region that suffers from too much sweet cooking wine entering the US market. In truth, great Marsala wines aren't as sweet as they are smoky. Once you know more about this wine, you'll find yourself delighting in how affordable the good stuff is.