Learn about wine with a structured wine tasting that you can do on your own. The tasting is designed to be accompanied by the book: Wine Folly: Magnum Edition, The Master Guide.
We love to drink, sometimes maybe more than we'd like to admit. Fortunately, with a decent wine (or even fine cider), there's an added opportunity to improve your wine knowledge. All you need to achieve this is a little structured drinking.
While this wine challenge was created to pair with the book, you can certainly do it without the book with a little extra planning. Feel free to peruse the Wine Varieties and Regions tags to help you.
Taste 34 wines from 12 countries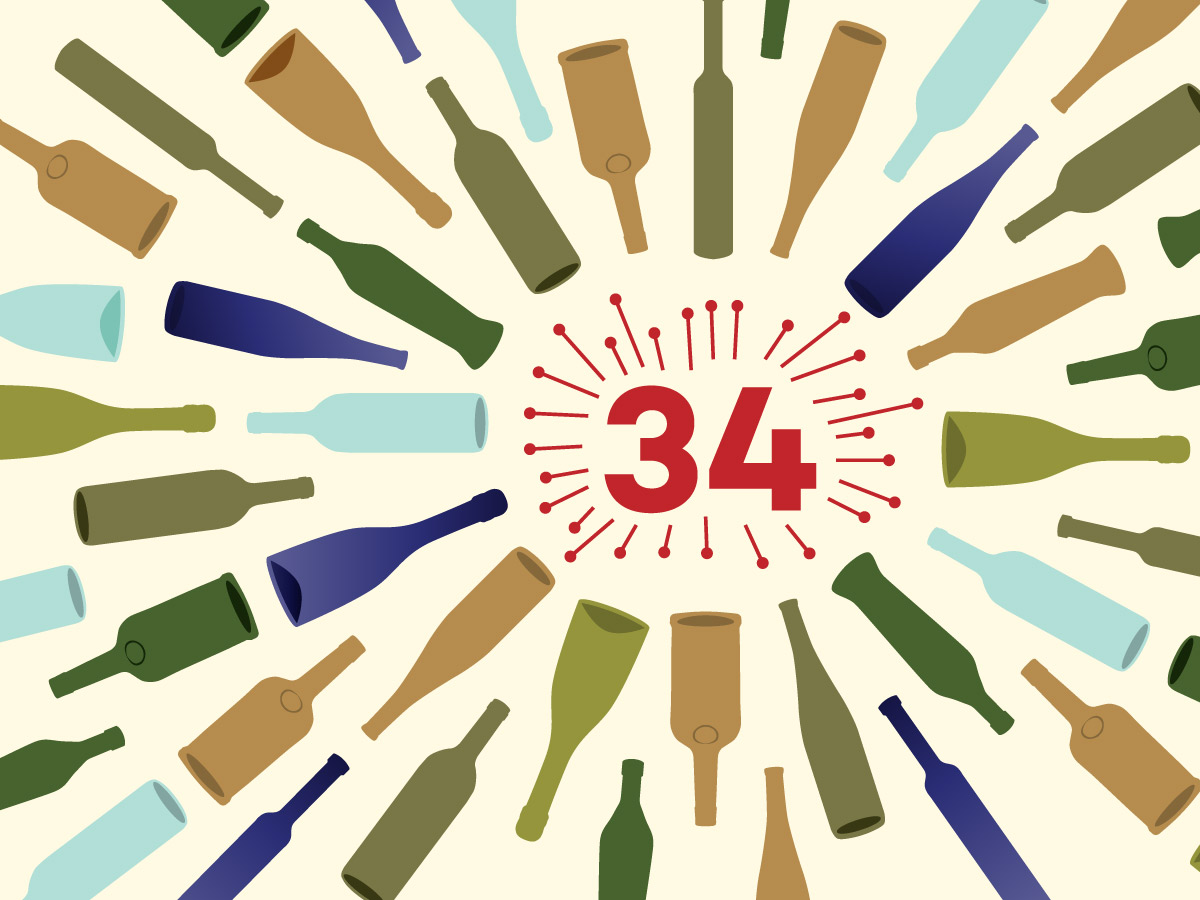 The premise is simple: taste 34 different wines with at least one wine from each of the 12 top wine-producing countries. This challenge should take you about 4–6 months to complete, and you can do it with your friends.
When you do a wine tasting such as this, you'll want to focus on what you're doing and take some decent notes to reference later on. Of course, after you're done observing the wines, you can drink them!
The Wines
Wine Folly: The Essential Guide to Wine includes 55 different wines (both varietal wines and wine blends) organized into 9 different sections by style. For your challenge, choose at least 2 wines within each of the 9 styles, and you can fill up your list with extra selections from your favorite style (be it Full-Bodied Red wine or Aromatic White Wine) to explore more of it.
The Regions
Over 90 countries make wine, but just 12 of these countries produce over 80% of the available wines. Of the 34 wines you pick, distribute the selections between the 12 countries. You can quickly figure out which country to choose based on the variety page in the book. For example, if you picked Sangiovese on the Sangiovese spread (pages 124–135) you'll see that Italy produces the vast majority of this wine. So, why not pick a Sangiovese from Italy!
List of wine countries to choose from:

Portugal
United States
*Greece (bonus)
---
Follow Along!
Want a more guided selection of 34 wines? We're taking out some of the complexity by offering you a curated list of wines that fit the rules above. Be sure to check out Expand Your Palate With The Wine Tasting Challenge