Dry White Wine for Cooking
Want a dry white wine for cooking?  The most important thing to know is that the wine should taste good on its own. A poor-quality wine can ruin a great dish. Fortunately, you can find great-tasting white wines for very affordable prices. So, eliminate anything labeled as "cooking wine" since it probably earned its title by being unfit to drink.
Most recipes call for much less than a bottle (usually around a cup) which leaves you enough for a couple of glasses with your meal.
Learn about the other types of cooking wine: The 6 Six Main Types of Cooking Wine


If you're going to go down, at least do it in a bath wine.
Why Dry White Wine for Cooking?
As a general rule, dry white wines for cooking should be matched to lighter dishes such as chicken, pork, veal, soup, seafood, shellfish, and vegetables. Below are examples of these dishes paired with widely available styles of wine.
Dry Wine: For cooking you want a 'not sweet' (dry) wine that doesn't have any sugar in it. Most table white wine is dry. A dry wine might taste sweet if the alcohol level is high, this is ok.
The Tools of The Trade
Everything you need to start drinking better wine.
Learn More
---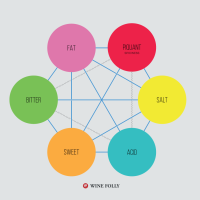 Simple Science of Pairing
Learn the fundamentals of food and wine pairing.
---
White Meat, Cream Sauces, and Gravies
Rich Dry White Wines
Use thicker and intensely flavored dry whites wine like Chardonnay for cream sauces, gravy, and chicken. There are many white wines that are rich and creamy, however Chardonnay is probably the most widely available. Cooking with wine in a cream sauce or gravy requires a bit more expertise as it's more difficult to balance acidity or monitor how much of the wine has reduced. The smartest thing to do is to reduce your wine prior to blending in the cream.
Check out this great little video on Beurre Blanc (White Wine Butter Sauce) for inspiration.
Try These Wines
Seafood and Shellfish
Crisp Dry White Wines
Crisp dry white wines, such as Pinot Grigio, add a fruity, mineral character that is perfect for cooking seafood. A little bit of acidity can cut through a fattier fish, but be careful not to get too acidic as it's easy to over-extract when cooking. If you're feeling creative, there are many other wine varieties that fit this taste profile. Check out the white wines list for more ideas.
Vegetables
Herbal Dry White Wines
Sauvignon Blanc is a classic light wine with fruity, herbal and floral flavors that add an amazing dimension when cooking vegetables. It's among the easiest wines to cook with, just splash the wine in the sauté pan to deglaze. Try artichoke, Mediterranean-style tomato dishes, swiss chard, eggplant, garlic, bell peppers and mushrooms. Add a little butter and lemon for extra deliciousness and the perfect balance of acid.
Tips for Cooking with White Wine
For cream sauces, cook the wine separately and reduce to half of what you started with. Once it's been cooked down, add the cream. Most recipes call for a 1/2 cup to 3/4 cup of wine.
After sautéing vegetables, splash a few tablespoons of wine into the pan to deglaze.
For shellfish, add wine to the broth to steam or poach shellfish (mussels, clams, oysters).
You can add a few tablespoons of wine to marinades to help tenderize the meat and caramelize in cooking.
The longer you cook the wine, the less alcohol will be in the dish. It can take as long as 2.5 hours of simmering to completely remove the alcohol.
Open, refrigerated white wine is drinkable for up to a week and suitable for cooking for two weeks.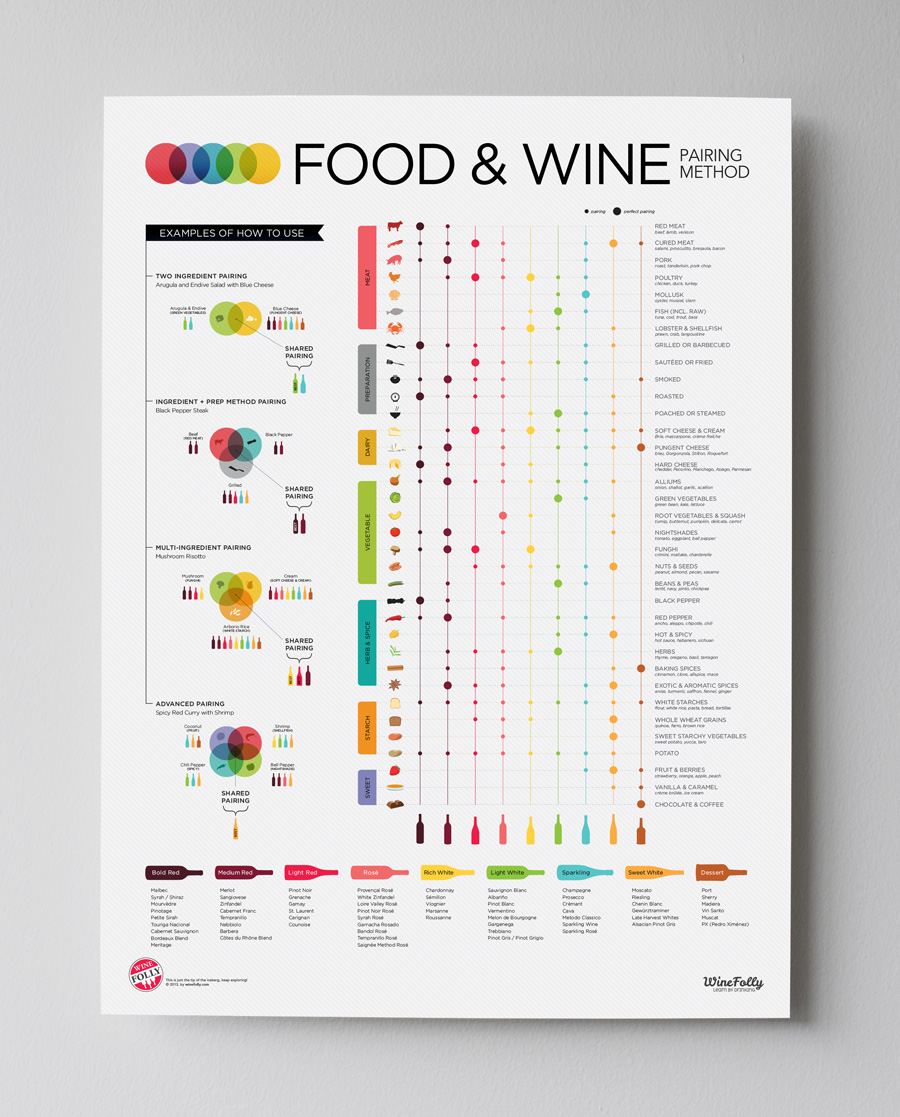 Check out the advanced food and wine pairing chart available at our store for great pairings.
---
Love Cooking? Here are a few other great articles on food and wine