Let's forget appellations, residual sugar levels, and the Prädikat system for a minute and talk about something super important: you. Who are you?
What type of wine drinker are you?
For comparison's sake (and for a laugh), we've simmered down the essential traits of some popular fictional wine drinkers.
Which one of these characters most fits the bill for you?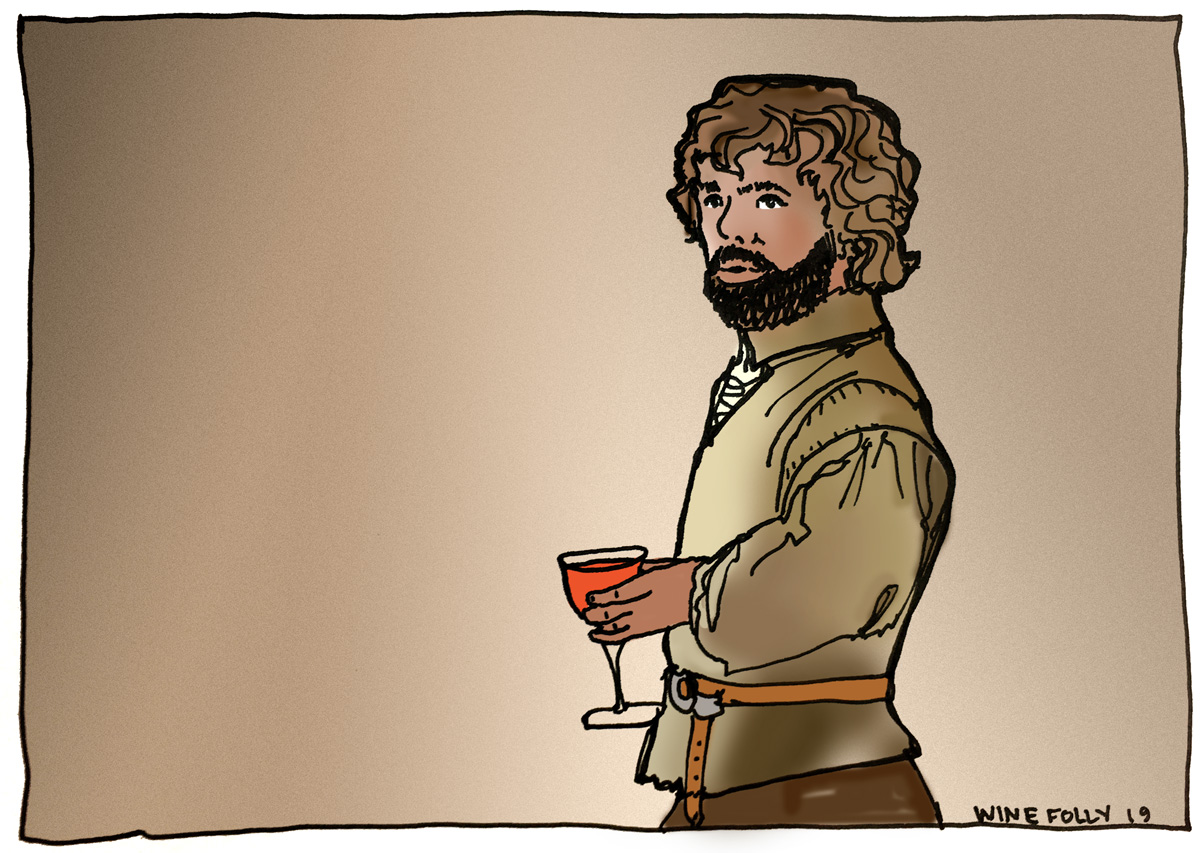 Do you drink? Do you know things?
Tyrion Lannister – Game of Thrones (The Rogue)
The whole thing is a game anyways… isn't it? Meet your match: The Imp – the Lannister's brilliant but debauched intellectual schemer.
You're the sort of person who always has a plan, a sharp comeback, and several bottles of the good stuff. Your smarts (and your attitude) have gotten you into trouble, but you always start with the best intentions. It's true, you have a soft spot for the little guy… and, frankly, the opposite sex.
What's in your glass?
A wine that matches your pizazz and contrarian nature is most likely a blend of three famous grapes: Grenache, Syrah, and Mourvèdre. The "GSM" or Rhône Blend (named after a Southern French wine region) is equal parts fruity and earthy, with the right amount of funk.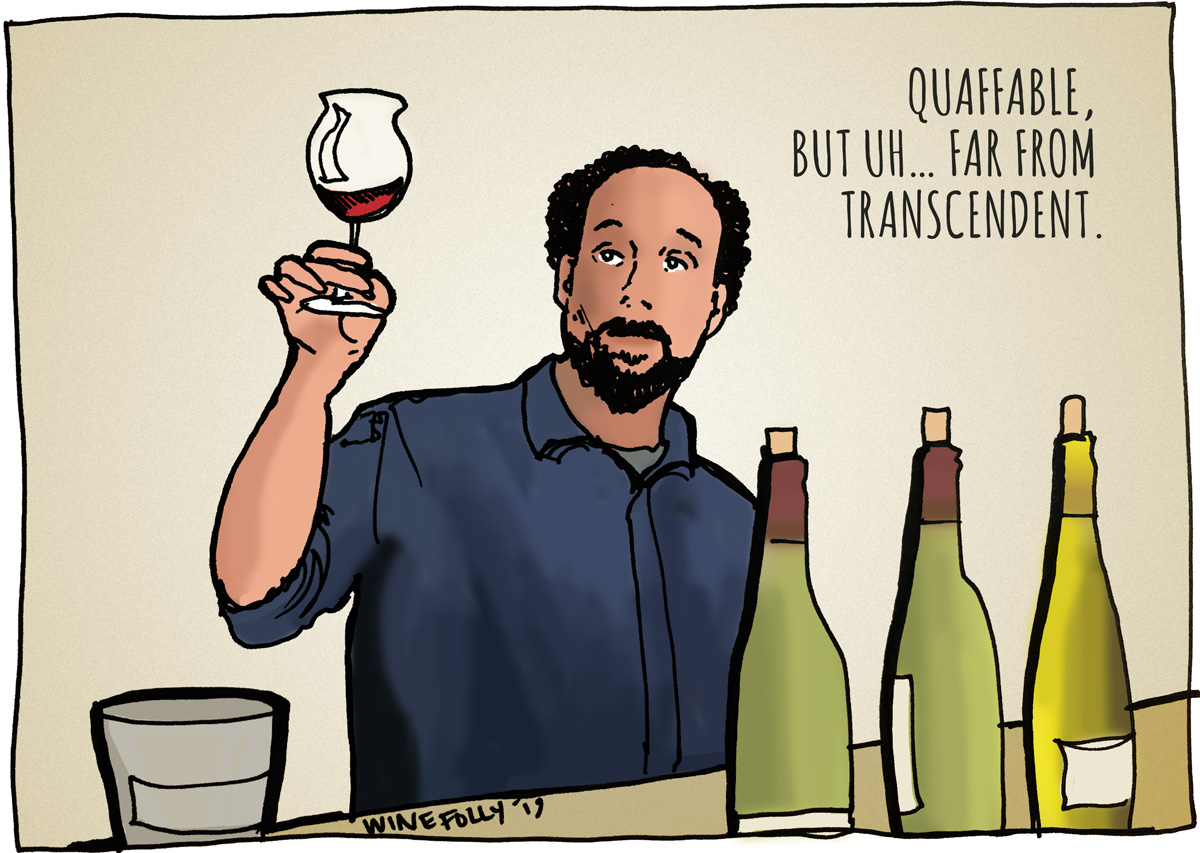 You're passionate and knowledgeable (and had a little too much to drink).
Miles Raymond – Sideways (The Highbrow)
From the New World to the Old, when it comes to knowing wine, it's hard to stump you. You love this beverage because it reflects the ethereal nature of life. Of course, very few others share your level of understanding and conversations can be a bit –shall we say– tiresome?
Once you get on a rant, it's hard to stop you. After all, you can only hold out so long before speaking your mind. You carry yourself with as much dignity as possible, even though there are occasional rumors that you've been seen drinking from the spit bucket…
What's in your glass?
Pinot Noir: The only grape just as finicky as you are but fantastic-when-done-right is Pinot Noir. This grape grows nearly everywhere, but you can name the best spots for it (in the world) on your fingers.
Your family may be dysfunctional, but you're still Queen Bee.
Lucille Bluth – Arrested Development (The Matriarch)
You won't be argued with, and you can't be reasoned with. Your plebs – I mean "people"– simply don't have the capacity to perform at your level.
If a few friends or family members get thrown in jail or lose a hand in the process (as was the case with Lucille Bluth), well, they probably weren't listening to you, now were they? People might see you as stuck up and overbearing, but you can't help it if you know what's right.
What's in your glass?
Dry Riesling: If there is ever a wine that cuts through the monotony of life (and sometimes the gnawing voices around you) it's Riesling. Preferably dry and definitely from Germany or Austria. This wine has nerves, baby.
Youth is wasted on the young. Thankfully, there are pills for that.
Eddy & Patsy – Absolutely Fabulous (The Perpetual Dandy)
So what if they say your best years are behind you? You aim to live, and to live fabulously.
You don't care what other people say: you've still got it. And you won't hear anything to the contrary. For better or for worse.
What's in your glass?
Prosecco: Technically you would have bought Champagne, but you blew your salary on a new age rejuvenation treatment. Fortunately, there is some fantastic Valdobbiadene Superiore that will do quite nicely.
Your tastes are strange… Oh, so strange.
Hannibal Lecter – Silence of the Lambs (The Outsider)
You accept nothing but the best. Other people just don't understand your obsession with certain things. They can be charming right up 'til they're not. And yes, it has gotten you into some trouble in the past.
Still, as long as you follow a moral code, you'll be okay. Right?
What's in your glass?
Natural Wine: If there is one movement that tickles your taste for the strange it's natural wine. Natural wine is the only wine that embellishes and honors the strange, rotten-but-not, fermentation aromas derived from wild yeasts. If natural wine is the oyster of the wine world, then you are hunting for pearls.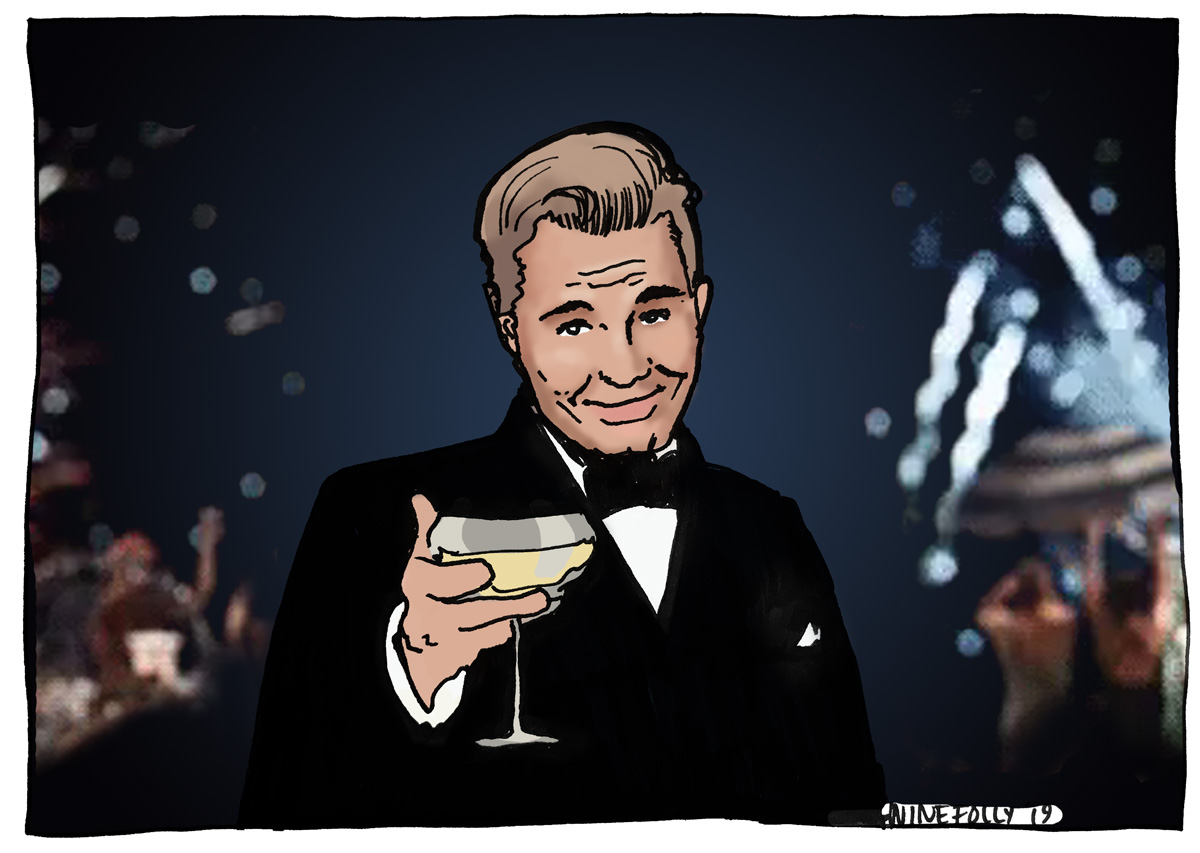 Jay Gatsby – Great Gatsby (The Socialite)
You weren't born into the wine life: you adopted it with gusto. And while your reasons for getting into it are purely social, no one can deny that you're the life of the party.
As far as you're concerned, as long as there's wine to be had and music to be played, your parties can go as long as they need to. Just try to avoid obsessing over other people's wives, would you?
What's in your glass?
Champagne, Barolo, and Sherry: Why would you ever relegate yourself to one wine? Champagne gets the party started, Barolo gets the mental juices flowing, and Sherry for when things get serious. After all, a socialite is prepared for any outcome (as long as it involves people!)
---
Are we missing a character we all deserve to know? Add yours in the comments below!