For those of us who are perpetually hunting for the unusual, the wine world is a mecca of delight. There are thousands of wine varieties, most of which exist in only in specific microclimates. Despite how rare these varietal wines are, they are within reach.
Sound like an opportunity for some delicious discoveries? Absolutely!
"If you tasted a new wine variety each week, it would take you 40 years to try them all."
Here are six rare red wine grapes that you deserve to know about.
Daily Drinkers
These four rare reds will fit right into your daily-drinking rotation because they share similarities with other wines you already know and love.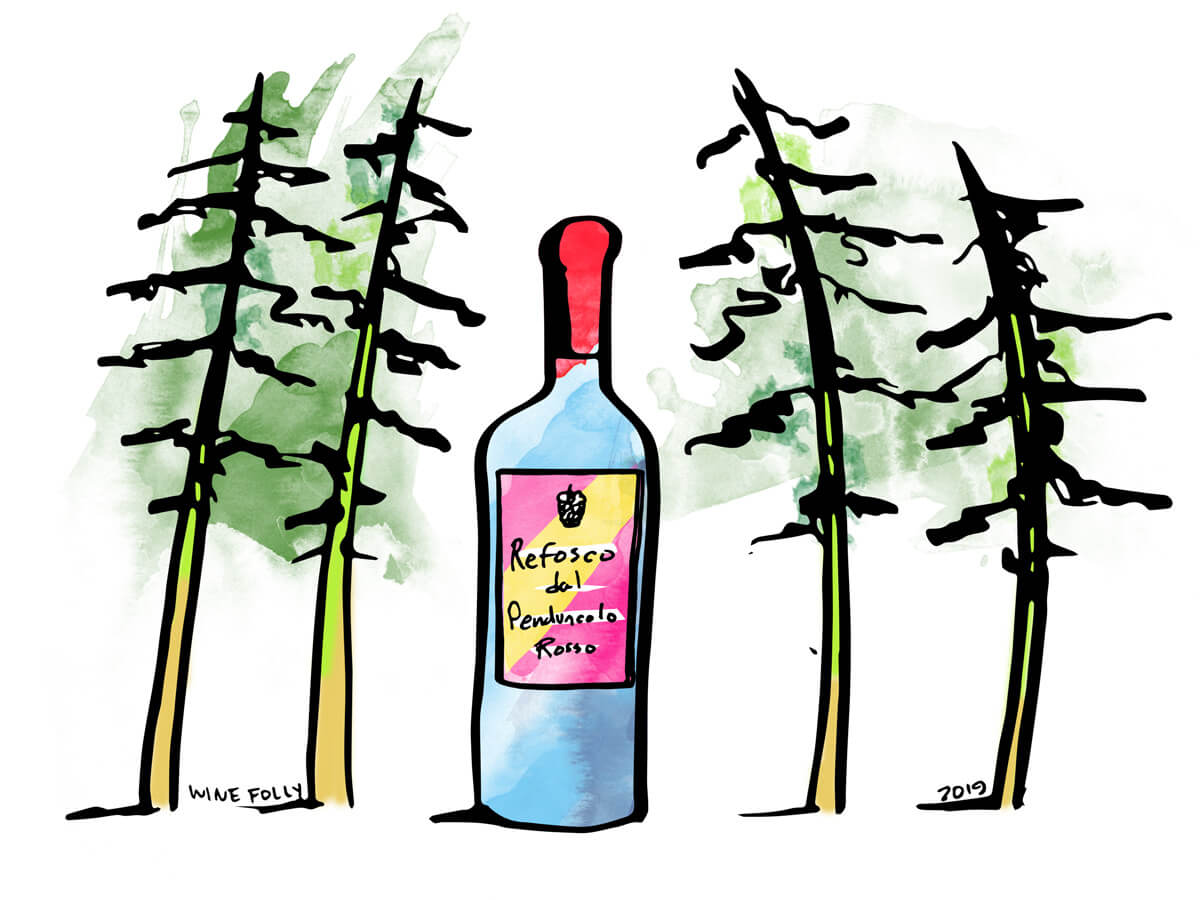 Refosco
Imagine picking blackberries in the forest while drinking coffee from a thermos.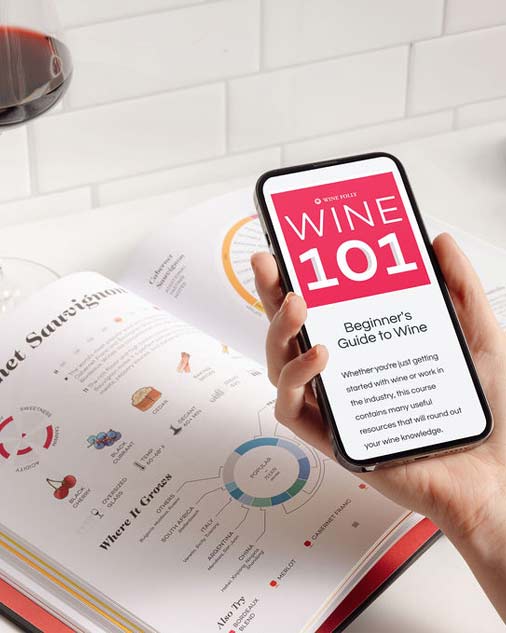 Buy the book, get a course.
Get the Wine 101 Course @ 75% OFF with the purchase of Wine Folly: Magnum Edition.
Shop Now
Typical Tasting Notes: Cherry, Dried Blackberry, Resinous-and-Floral Herbs, Espresso, Incense
Why Refosco is Awesome: For one, Refosco (aka Refošk) is actually a family of grapes, so for the sake of this exploration, let's stick to one Italian variant called "Refosco dal Penduncolo Rosso." This grape turns out to be the parent of Corvina, which makes one of the top wines of Italy (that's Amarone della Valpolicella). Refosco manages to be heady and rich and high acid at the same time. Your tongue will tie knots!
Please Don't Make Me Look For This Alone! Okay, okay. Want some recommendations to start? Give Ronchi di Cialla's Refosco (~$17) a whirl for a great food wine. The one wine that's got all the geeks freaking out is Miani's "Calvari" (good luck sourcing this…I can't find it online 🙁 ).
---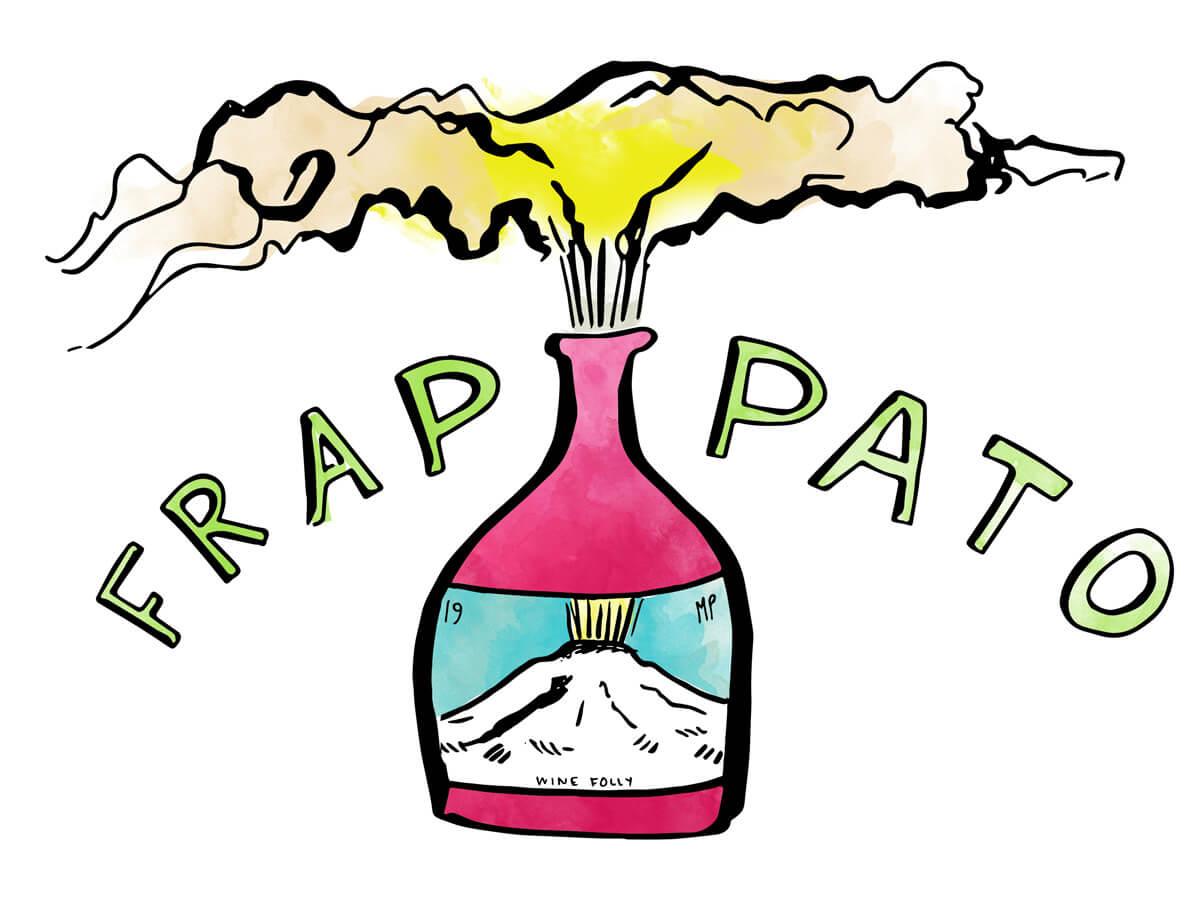 Frappato
Drinking Frappato is like jumping into a giant pool of brightly-colored plastic balls.
Typical Tasting Notes: Pomegranate, Sweet Strawberry, White Pepper, Tobacco, Clove
Why Frappato is Awesome: Frappato is one of the few red wines out there that doesn't take itself too seriously. Still, its sweet-smelling fruit flavors and pale red color aren't something to poo poo. Frappato might actually be genetically related to Sangiovese (Italy's top red wine, mind you). Plus, it's perfectly at home growing on a live volcano (Mount Etna in Sicily)!
So, if you're looking for something to lighten your load (or for a salmon-friendly red), Frappato is your girl.
OMG… What Should I Try? We recently sucked down Planeta's Frappato (~$20) and Occhipinti's "Il Frappato" (fancy, organic/biodynamic ~$46) and they did not suck. Not in the least!
---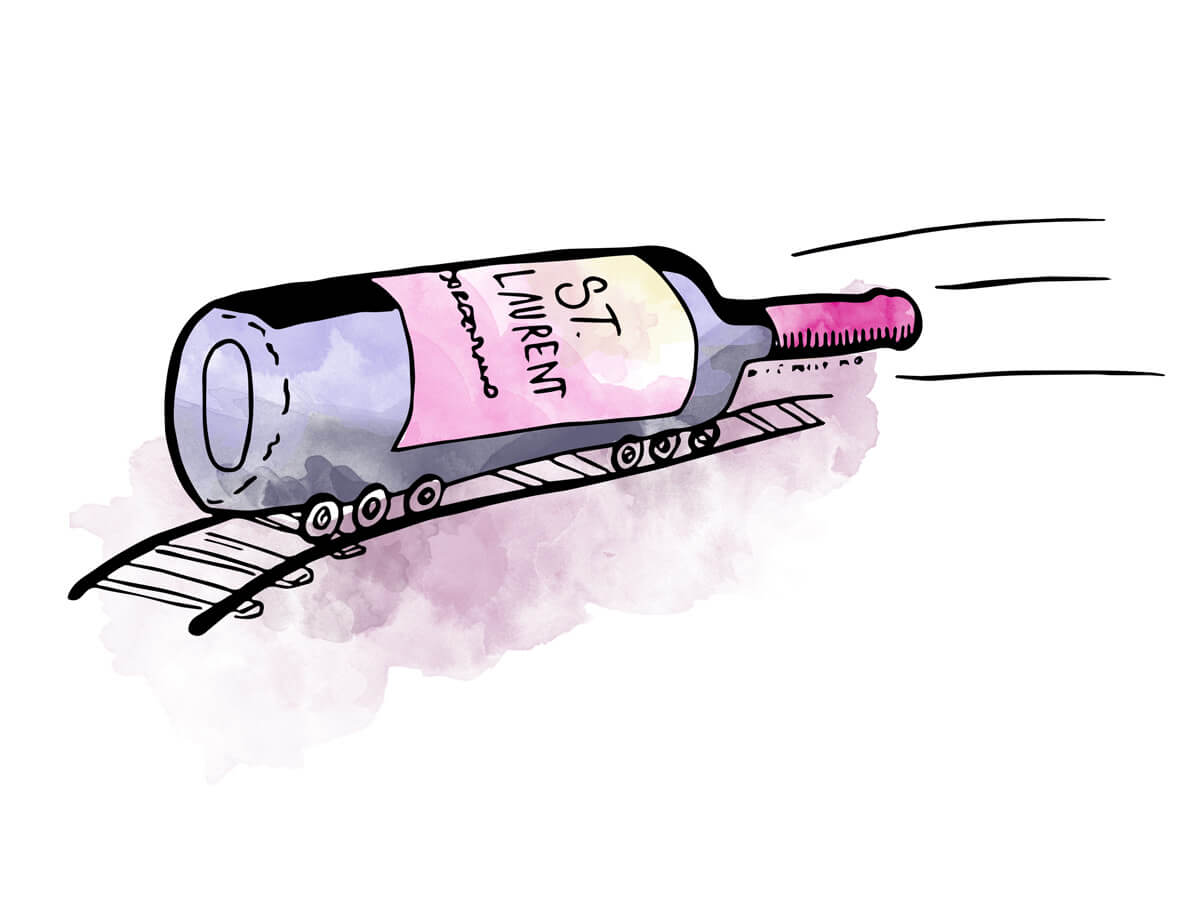 St. Laurent
Your friends will swear this is Pinot Noir.
Typical Tasting Notes: Raspberry, Blackberry, Mushroom, Baking Spices, Cocoa Powder
Why St. Laurent is awesome: Everything seems a bit more vibrant (if not slightly off the rails) in Eastern Europe. (If you've been there, you know exactly what I'm talking about). St. Laurent is like a bolder, sexier, more bodacious Pinot Noir (although, it's technically not related).
So, if you're looking for something that's "close to home" but pushes your ma's buttons, pick up a bottle of what we're calling "The Saint." (P.S. The Czech spell it "Svätovavrinecké" – how would you pronounce that?)
I Hate You Wine Folly, Where Do I Look!? If you ask us, we're fans of Heinrich's St. Laurent from Burgenland (~$30) and Rosi Schuster's Sankt Laurent ($20) makes a lithe and low-alcohol version that's priced right.
---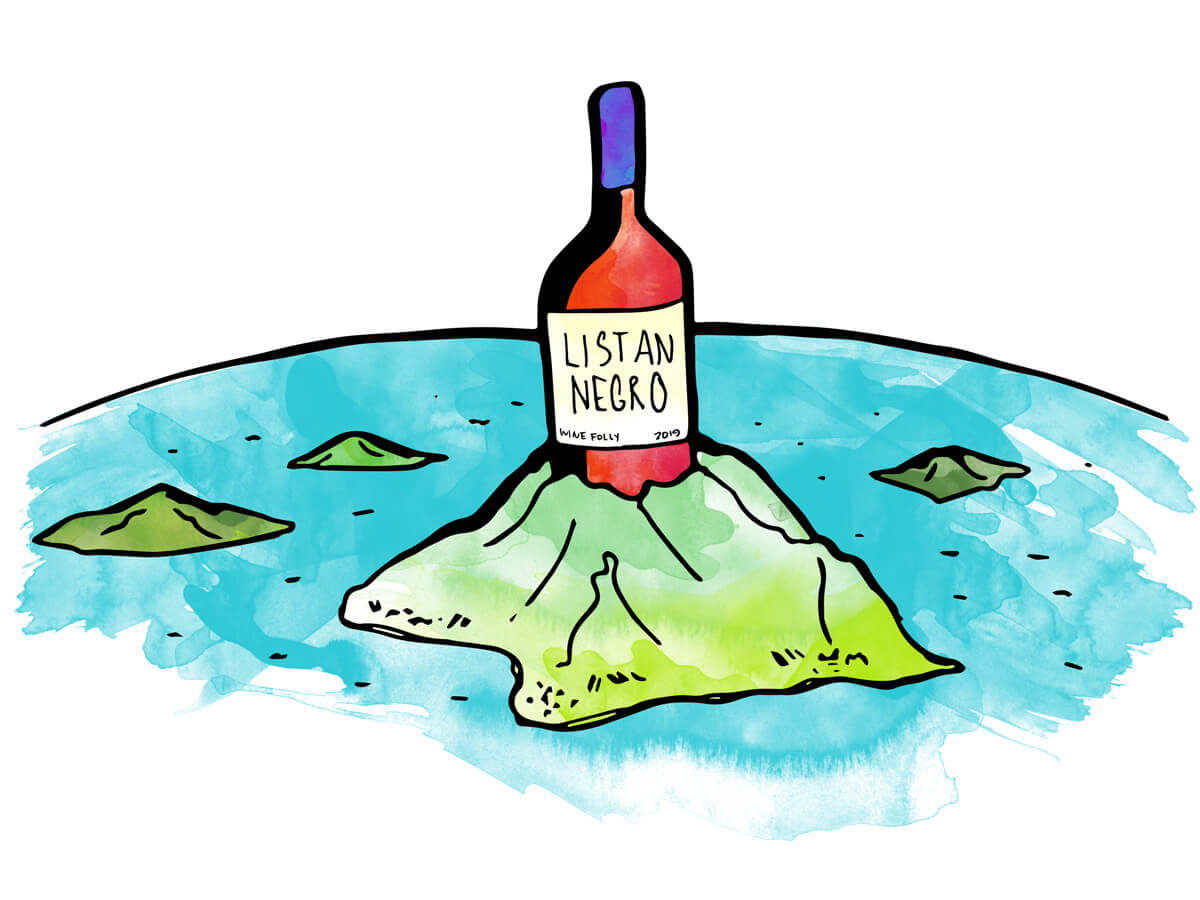 Listán Negro
Have you ever had anything from the Canary Islands?
Typical Tasting Notes: Red Cherry, Banana, Strawberry, Pepper Spice, Flowery Herbs
Why Listán Negro is Awesome: Have you ever had ANYTHING from the Canary Islands? I didn't think so. Enter Listán Negro. This is a wine that is sometimes compared to Grenache, but with slightly less smack-you-in-the-face alcohol.
It's pretty common to find this grape made with carbonic maceration (thus, the "banana" flavor in some wines), which helps reduce some of the herbaceous-ness. Still, there's something about this grape (and the island) that's other-worldly. Flavors seem to balance between overly fruity and seriously earthy. It's no wonder that this wine pops up in "in the know" NYC wine bars.
I'm Lazy, Tell Me What To Buy. I got you bro. On the more savory, there's Suertes del Marques, who makes various wines, but the "7 Fuentes" (90% Listán Negro ~$20) is a great place to start. On the fancy, Somms have written epics about Envínate's Táganan (~$33), which will hit your palate like a ton of bricks (in a good way).
Collectible Finds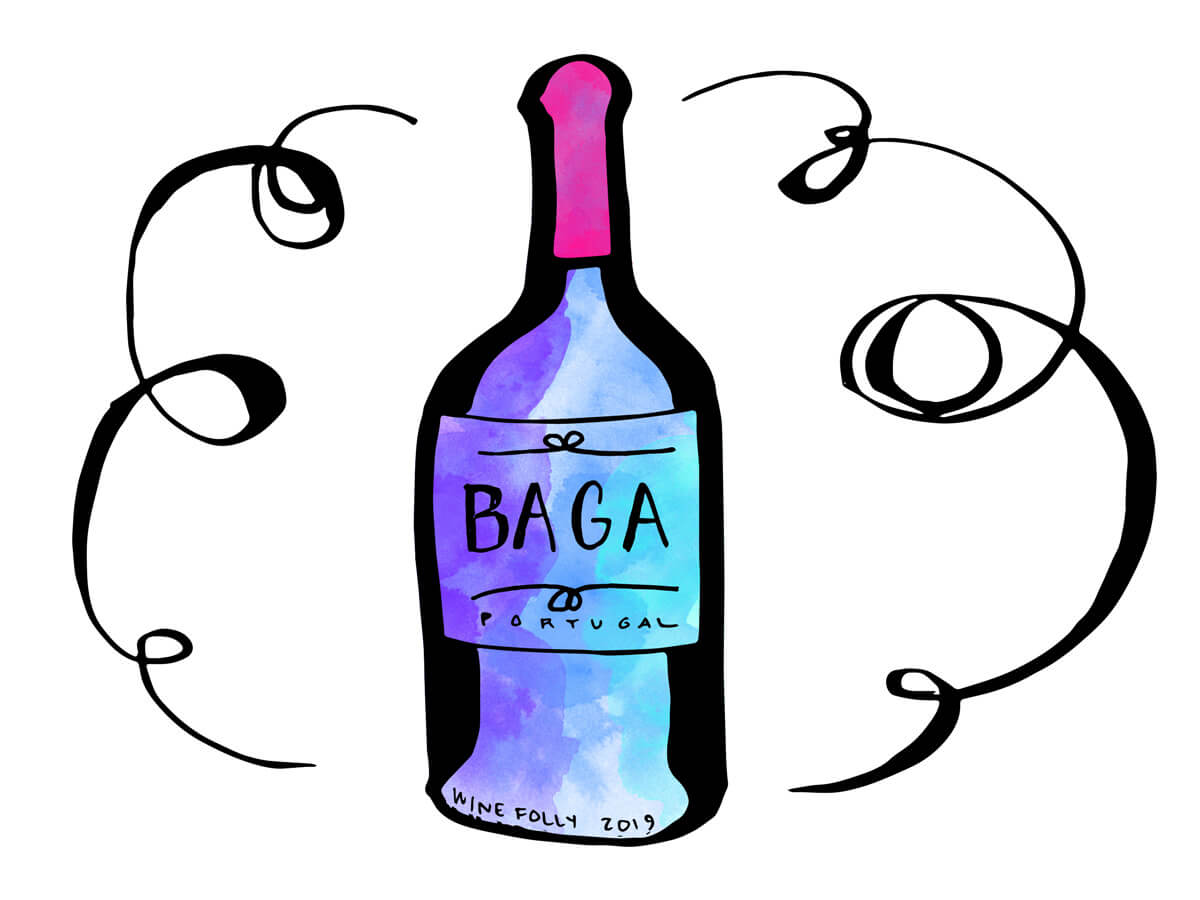 Baga
It's cheap rosé when done wrong, but it's Portugal's Amarone when done right.
Typical Tasting Notes: Dried Sour Cherry, Blackberry, Earthy Black Currant, Cocoa, Tar
Why Baga is Awesome: Baga is prolific. This is why Baga is the base grape in one of the world's most well-distributed, hipster rosés: Matteus. It's also delicate. This thin-skinned Portuguese variety has recently been taken more seriously by people like Luís Pato and Dirk Niepoort who fight back high yields (and use old vines) to encourage quality. Their work is paying off.
In the glass, fine Baga has all the attributes of the other great collectible red wines of the world. Baga has good phenolic structure (high tannin, anthocyanin, etc), age-worthy acidity (with pH levels around 3.5), and the ability to age gracefully (meaning, it as the volatile acidity and aged compounds like sotolon increase, the wine doesn't fall on its face).
What Do I Cellar? As much as you should do your own work on cellaring and investment wines, do check out Quinta do Ribeirinho's "Pé Franco" (~$199) and Neipoort's Poeirinho (~$52) for inspiration!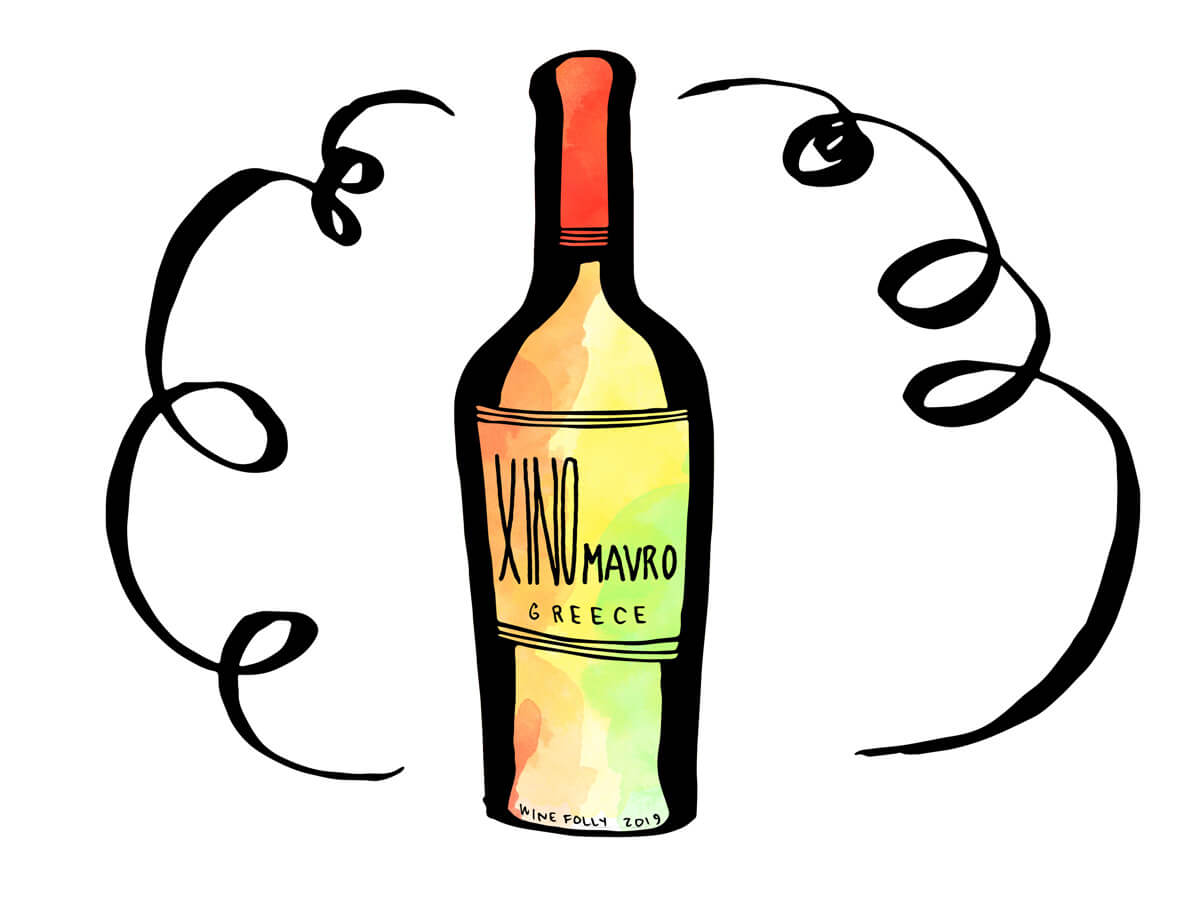 Xinomavro ("ksino-mav-roh")
If Rioja and Barolo made a baby –
Typical Tasting Notes: Raspberry, Plum Sauce, Anise, Allspice, Tobacco Leaf
Why Xinomavro is Awesome: If there's one thing to learn about collecting wines (to drink), it is that a little effort delving into off-the-beaten-path wine countries like Greece and Portugal will result in truly special finds. Xinomavro is one of these wines.
Don't let the awkward pronunciation scare you (just say "Casino-Mavro" and you're practically there!) – this grape means serious business. Xinomavro really reminds us of Barolo when done right, but with a slight savory quality that brings up visions of aged Tempranillo. For now, you really need to sit on it for a while to allow those high acids and tannins to calm the heck down!
So, What to Buy? Sheesh! Again with the shakedown! Well, if you've got me cornered, I'd say look into two regions: Naoussa and Amyndeo (aka Amyntaio). There are not many producers in either place, maybe only a few dozen. Two that come to mind include wines by Apostolis Thymiopoulos at Thymiopoulos Vineyards (who is making waves with his biodynamic practice) in Naoussa and Alpha Estate is definitely a flagship in Amyndeo.
Personally, I can drink the crap out of a bottle of Diamantakos so, please don't buy it all up.
---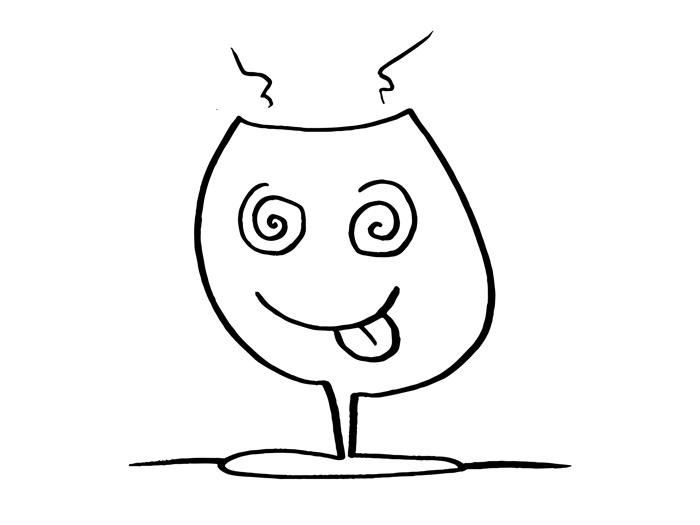 Last Word: Weird is Good
We still don't know what's out there. DNA analyses on wine varieties really didn't get going until the 1990s. Today, ampelographers (vine researchers) like José Vouillamoz continue to release new, amazing discoveries.
Some say there are about 2,000 unique wine grapes in the world while others think there are at least 5,000. Either way you look at it, it's better to embrace selection than run like children back to the mama bear Cabernet.
Remember, if you tasted a new wine variety each week, it would take you 40 years to try them all.
So, the next time you reach for a bottle of wine, reach for something new! Worst case scenario: if you don't like it, you can make Sangria. 😉
---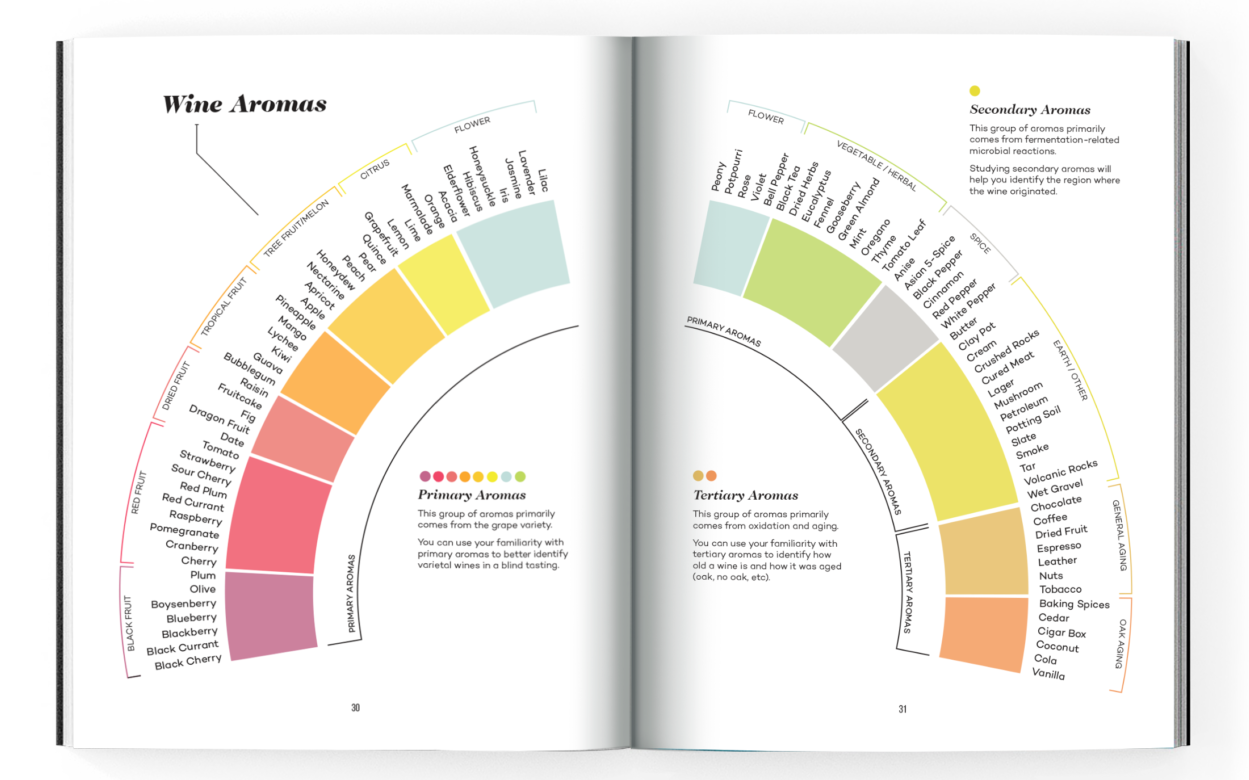 Want To Learn More?
Are you interested in trying new wines and exploring the world? Check out this incredible visual guide to the wide world of wine. Take a look inside!