Some red wines age better than others. There are many reasons for this, but one influencing factor is the grape variety.
A wine's natural traits of acidity and tannin create a sort of runway that allows it to evolve (and even improve) over time. This is why some varietal wines taste better when they're a bit older than others, and vice versa.
Red Wine Aging Chart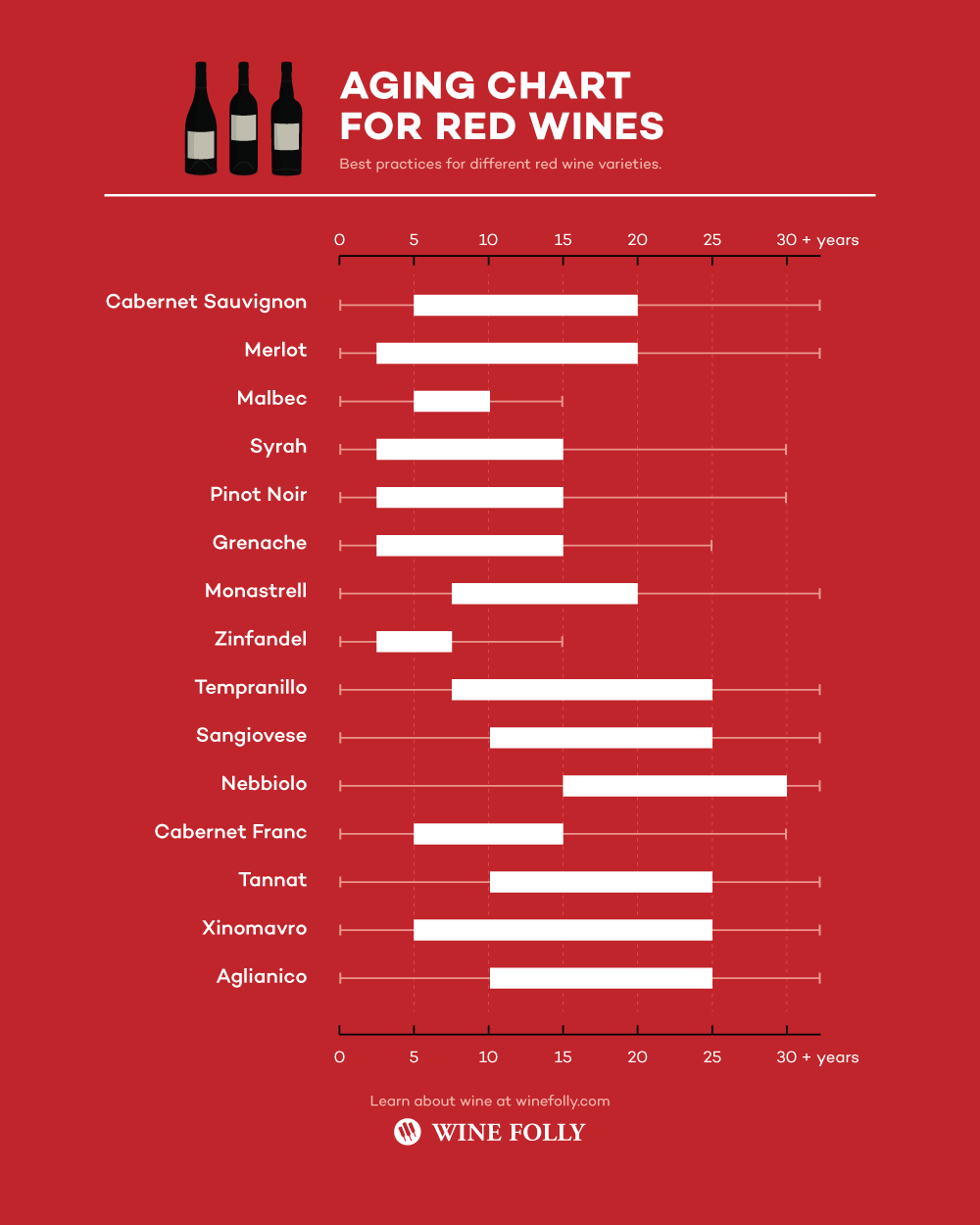 For example, take a popular grape like Cabernet Sauvignon: when you taste barrel samples of Cab at a pre-release party, your palate is filled with mouth-drying tannin. These wines can be so astringent that your teeth stick to the insides of your lips!
Over time, however, that astringent tannin mellows out through a series of chemical interactions (that we don't fully understand yet) and the wine tastes smoother. And this, my friends, is why cellaring wine is so awesome!
Some Red Wines Taste Better Older
Those red wines with high acidity and high tannin are perfect to lay down for a few years. If you're afraid of a big investment, try experimenting and aging a few value wines for just one year. The results are likely to surprise you.
Here is a short list of red wines that are known to age well:
Cabernet Sauvignon Cabernet is highly variable because there are a wide range of quality levels and regions. Look for wines with deep color, moderately low pH (e.g. higher acidity), balanced alcohol levels, and noticeable tannins.
Merlot You wouldn't think it to be the case, but Merlot ages just as well as Cabernet Sauvignon. Wines become softer and often more smoky (think tobacco) with age. Right-bank Bordeaux is a great place to start with aging Merlot.
Monastrell (aka Mourvèdre) has extremely high tannin and color. In the Bandol region of Provence, this grape doesn't usually come around in exceptional taste until after at least 10 years of aging. Expect rich, peppery, rustic flavors.
Tempranillo This is, hands down, one of the best varieties to age long-term. The Rioja-nese know this and have a classification system built around aging.
Sangiovese This is another top-notch grape variety to age long-term because Sangiovese has such spicy acidity. Over time, this wine mellows out and produces sweet figgy notes. Check out Brunello di Montalcino for a cellar-worthy example.
Nebbiolo The regions of Barolo and Barbaresco are burned in collectors' brains as the places to look for age-worthy wine. Why? Nebbiolo produces wines with incredibly high tannin that softens and seems to sweeten over time.
Xinomavro An up-and-coming collectible option from Greece, Xinomavro is reminiscent of Nebbiolo, with the best age-worthy examples delivering exceptionally high tannin.
Aglianico The old way of making Aglianico made it almost undrinkable until it aged for at least a decade. These wines reveal extremely savory and compelling flavors of cured meats and tobacco.
Exceptions to The Rule
Of course, as with all things, there are exceptions to the rule. The best thing you can do to improve your tasting experience is to train your palate to taste wine.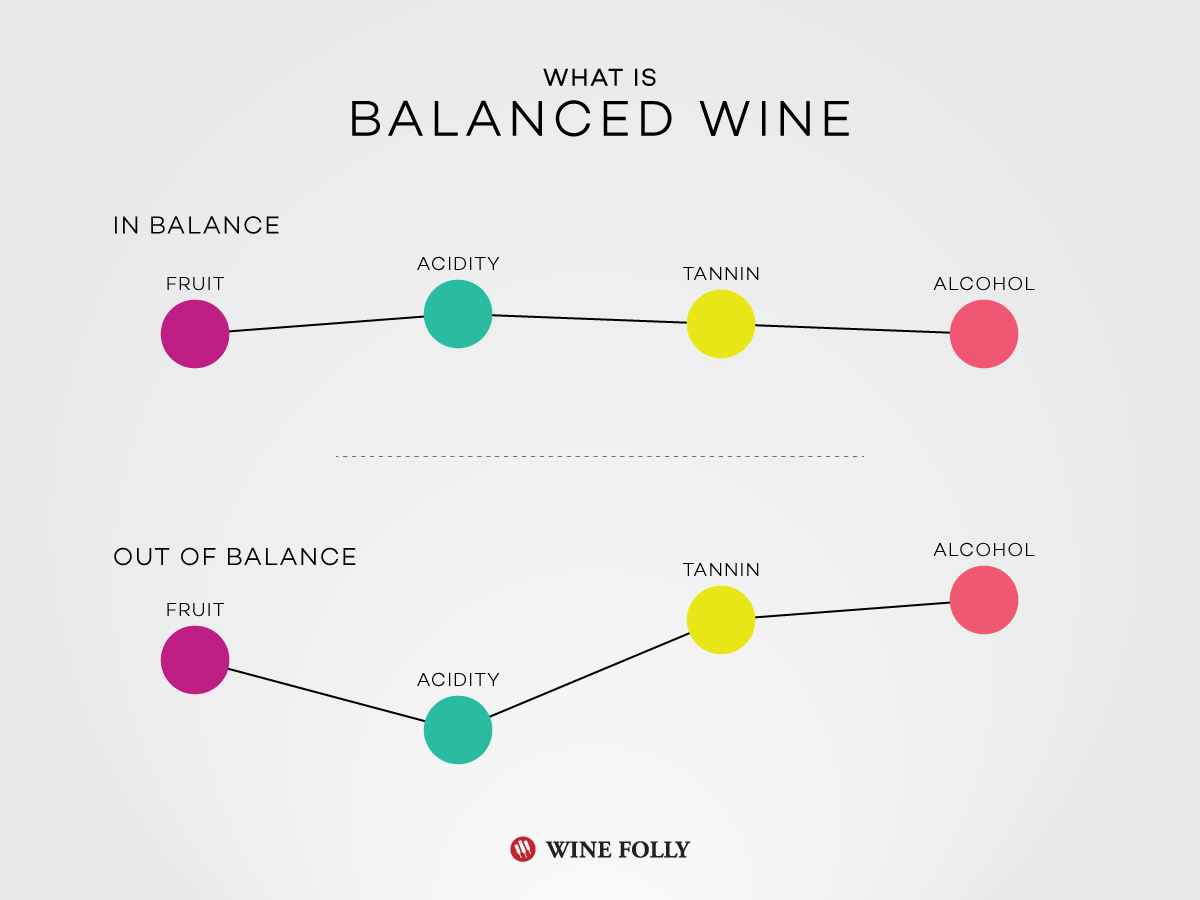 Acidity and tannin are very important for age-ability, but you also need this thing wine pros call "balance!"