A popular and unmistakable white wine that's loved for its "green" herbal flavors and racy acidity. Sauvignon Blanc grows nearly everywhere and thus, offers a variety of styles ranging from lean to bountiful.
Primary Flavors
Gooseberry

Honeydew

Grapefruit

White Peach

Passion Fruit
Taste Profile
Dry
Medium-light Body
None Tannins
High Acidity
11.5–13.5% ABV
Handling


SERVE
45–55°F / 7-12°C


GLASS TYPE
White

DECANT
No

CELLAR
3–5 Years
Food Pairing
When in doubt, go green. Sauvignon Blanc makes a wonderful choice with herb-driven sauces over chicken, tofu, or fish dishes. matched with feta or chèvre, or paired with herb-driven asian flavors such as Thai or Vietnamese cuisine.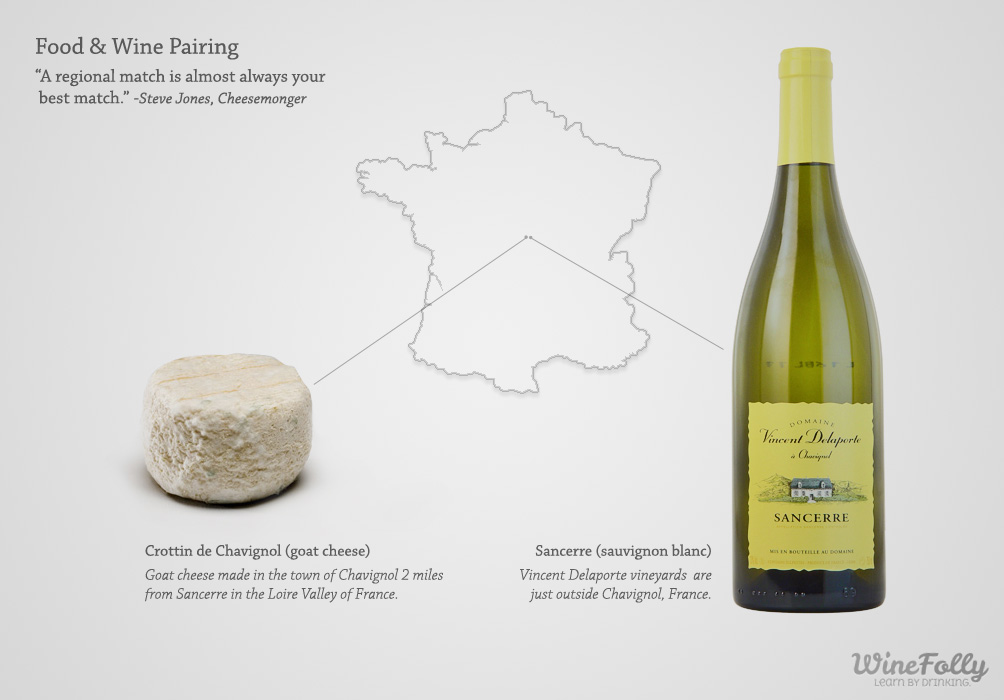 Meat Pairing: The wine is light, so keep your pairings light: try chicken, turkey, pork, halibut, crab, lobster, haddock, bass, cod, salmon, oysters w/ mignonette, calamari, or smoked salmon
Cheese Pairing: Seek out soft, flavorful cheeses like this warm goat cheese salad. Goat cheese, burrata, mozzarella di bufala (in a caprese salad), goat gouda, feta, parmesan, ricotta salata, yogurt, crème fraîche, or sour cream.
Vegetable Pairing: Inspirations include cucumber dill salad, fried zucchini, asparagus risotto, and Greek pasta salad. Try green peas, arugula, tomato, artichoke, lemon, lime, zucchini, bell pepper, eggplant, leek, and green bean.
Spices & Herbs: Mint, dill, cilantro, chive, rosemary, basil, thyme, bay leaf, caper, pesto, garlic, and green olive.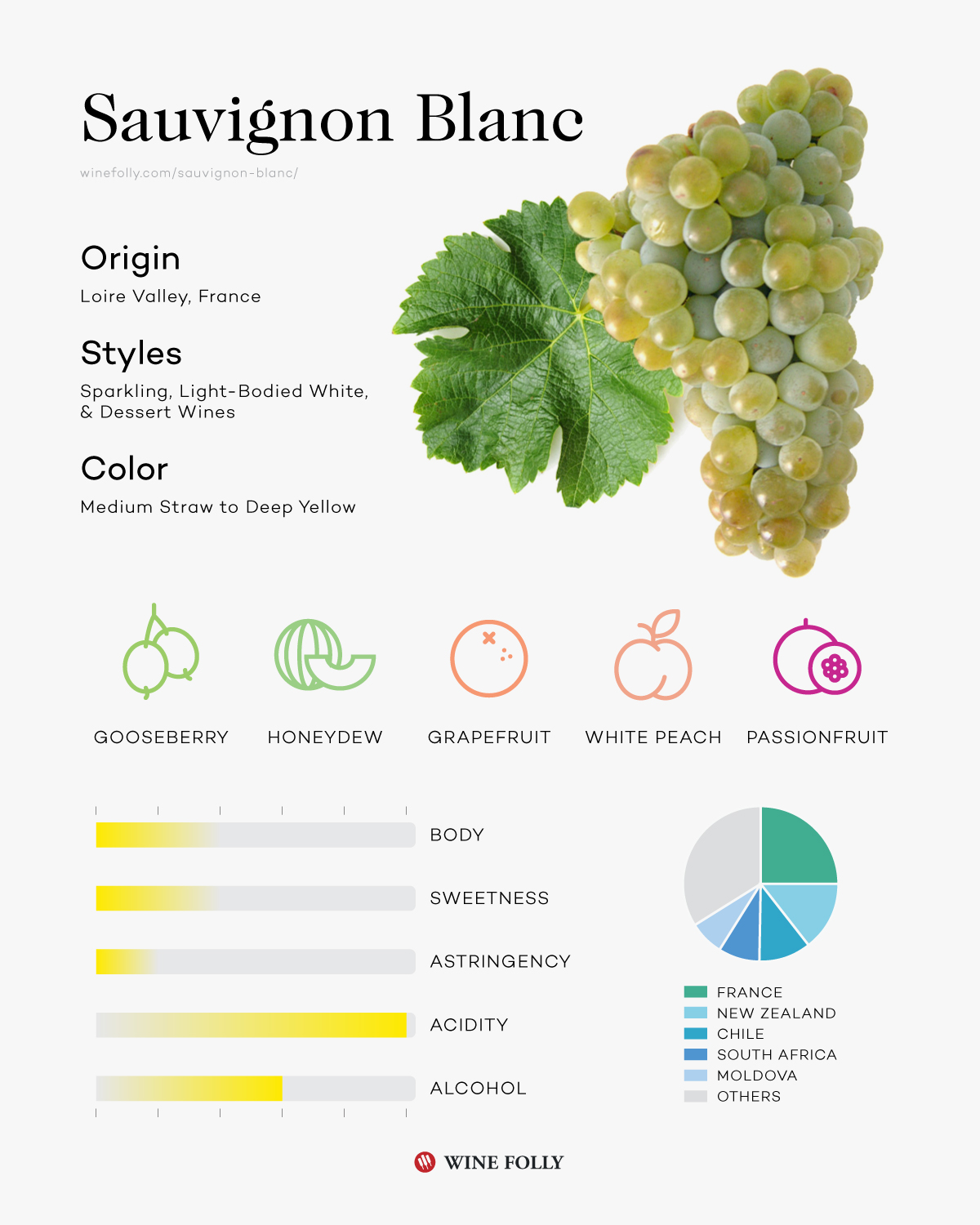 6 Fun Facts About Sauvignon Blanc
On the Wine Day Calendar, May 3rd is International Sauvignon Blanc day.
Sauvignon Blanc likely derived its moniker from the french word "Sauvage," meaning wild, as the vines are reminiscent of wild grapevines.
Surprisingly, Sauvignon Blanc is a parent (progenitor) of Cabernet Sauvignon (the other is Cabernet Franc)!
The "green" aromatics in Sauvignon Blanc come from compounds called Methoxypyrazines. By the way, Cabernet Sauvignon also has these same flavors (it runs in the family!)
Until the 1980s, most of the "Sauvignon Blanc" in Chile turned out to be rarer Sauvignon Vert (aka Sauvignonasse), mistakenly brought over from Bordeaux.
A real tasting note for Sauvignon is "cat pee!" Caused by a unique chemical compound, "4MMP," there aren't many other scents like it!
---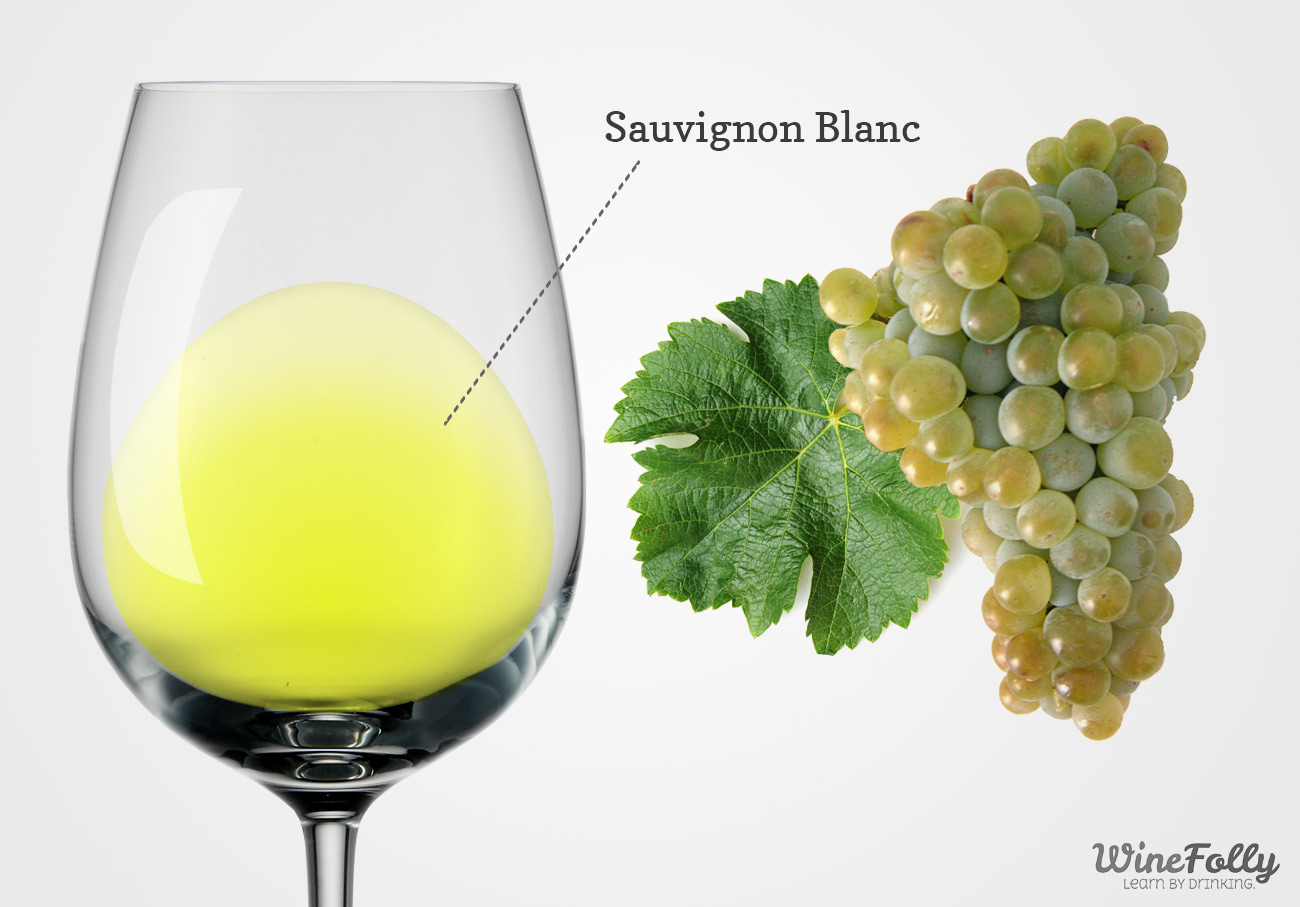 Tasting Sauvignon Blanc
On the nose, expect pungent, in-your-face aromas ranging from freshly cut grass, peas and asparagus, to tropical and ripe passion fruit, grapefruit, or even mango.
On the palate wines taste light bodied with racy acidity and moderate alcohol.
Occasionally, Sauvignon Blanc ages in oak. This rounded, more lush style offers more creamy or waxy aromatics and an oily feeling on the palate. Wines made in this way are often blended with bolder Sémillon.
---
Where Does Sauvignon Blanc Grow?
France: Sauvignon Blanc is arguably best when grown in the Loire Valley. The cool climate produces fruity, tart wine with lively acidity.
New Zealand: Marlborough's cool climate Sauvignon Blanc are concentrated, complex, and effortlessly balanced. More citrus focused than big and tropical, the pristine fruit shines with careful use of oak.
Chile: Much of the best Chilean Sauvignon Blanc grows alongside Chardonnay in Aconcagua, including Casablanca, San Antonio, and Leyda Valleys. You'll also find some intriguing stuff from Colchagua Valley and to the far north in Elqui Valley, where the vineyards line small, sun-protected steep valleys.
South Africa: The area around and to the south of Cape Town enjoys rich soils and coastal winds that keep the climate cool. SA Sauvignon Blanc shares many of the characteristics of New Zealand wines – zesty, grassy, with a lot of grapefruit.
Moldova: Long and mild seasons with a particularly dry autumn works for many grapes, but Northern growers favor Sauvignon Blanc, the sunny valleys lending to strong production.
United States: While eastern wines are made (and delicious), California and Washington are the most notable areas for strong production.(2013)
Australia: Adelaide Hills and Margaret River are names of note for Australia's Sauvignon Blanc, cool areas that enjoy a lot of sun and temperature control from the ocean breeze.
Others: Romania, Spain (Rueda), Argentina, Hungary, Russia, Austria
The roots of Sauvignon Blanc are thought to lie in the Loire valley, where the grape was first mentioned in 1534 by writer François Rabelais (it was called "Fiers"). Apparently it was a good cure for constipation – really!
---
Wine Regions to Explore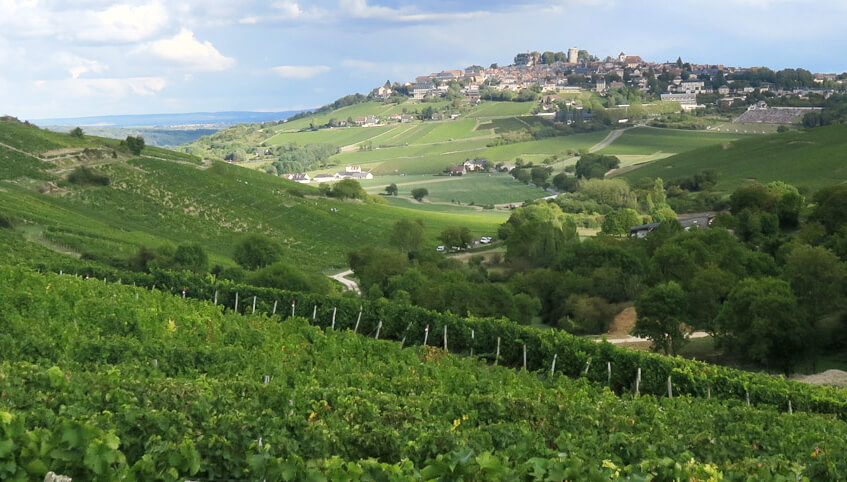 Loire Valley, France
Flavors: Lime, Gooseberry, Grapefruit, Flint, Smoke
Loire Valley Sauvignon Blanc wines tend to be mineral driven, often with a slightly smoky nose. Both regions have citrus notes and grassy characteristics, and in hotter years, a shift toward stone-fruit aromas and flavors can also be found.
An incredible assortment of heavily mineral driven soils can be found in the Loire Valley, including a vein of Kimmeridgian (chalk – like the cliffs of dover) that also runs through Champagne and Chablis!
Terre Blanche: is a mix of clay, Kimmeridgian limestone, and oyster shells, creating wines that are fruity and angular (because of high acidity).
Caillotes: features small pebbles of Oxfordian limestone and yields wines with delicate perfume and less structure (boldness) than Terre Blanche.
Silex: or flint, lends a smoky, gunflint quality to the wines.
There has been a recent shift in the Loire towards organic and biodynamic practices. The days of using weed killers are fading because alternative methods like cover crops (planting other things in the vineyards) are better for the environment.
"In 20 years virtually all the Sancerre vineyards will be organically farmed. More and more producers are moving to organic or biodynamic viticulture." –Denis Vacheron, Clos du Caillou
It should be noted that over 50% of the Central Loire Valley production comes from five notable areas:
Reuilly: Fruity yet fresh wines, with additional floral, herbal aromas, and a rounded mouthfeel.
Quincy: Similar to Reuilly, with citrus aromas on the nose, alongside pepper, white flowers, and tree fruits.
Menetou-Salon: Fresh and bright wines with a full and rounded mouthfeel; musky florals, and spice combined with citrus.
Sancerre: Vibrant, lively wines, with intense mineral driven and citrus notes. A textural and weighted palate.
Pouilly-Fumé: Similar in weight to Sancerre, but often slightly softer and richer; showing notable aromas of gunflint, yellow flowers and rich citrus.
---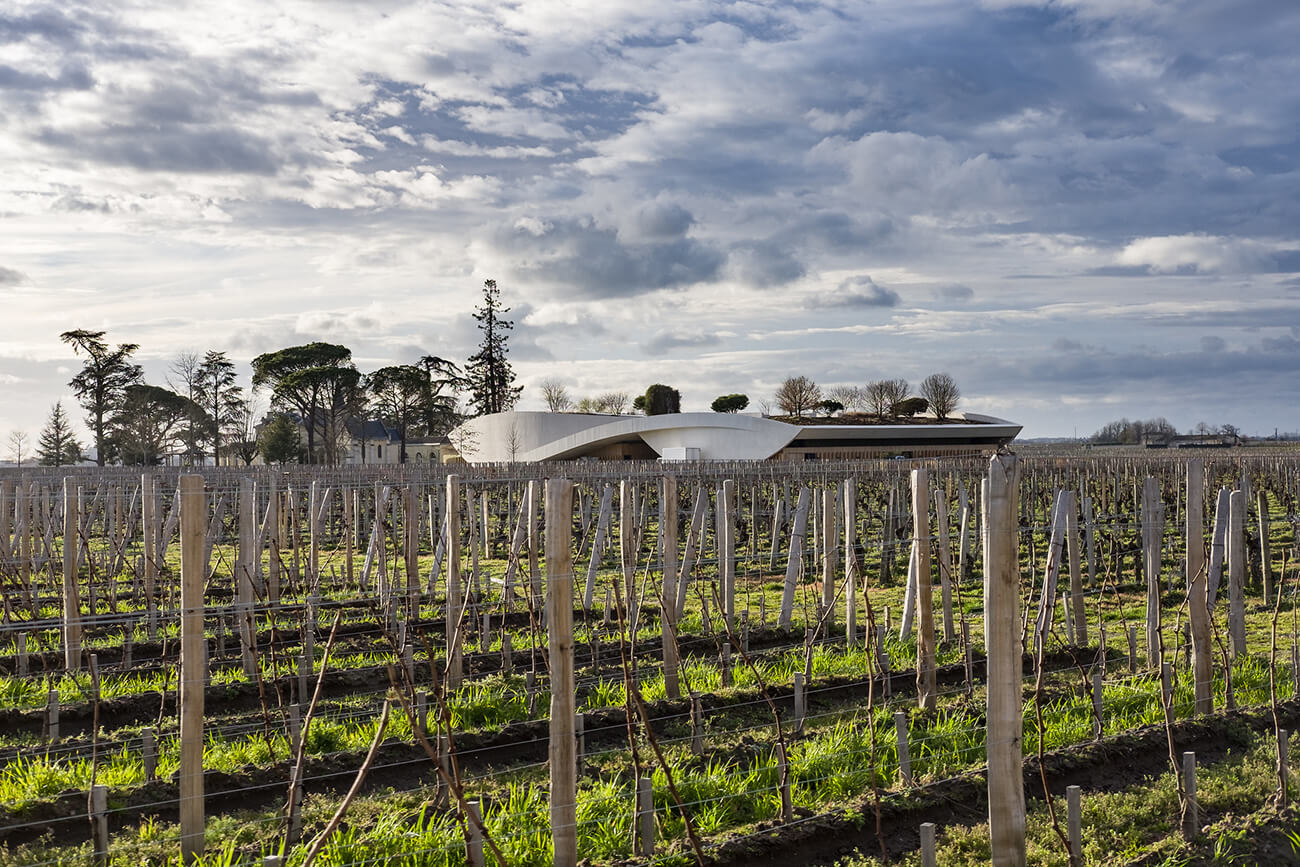 Bordeaux, France
Flavors: Honeysuckle, White Peach, Beeswax, Lemongrass, Saline
Bordeaux is most famous for red wines, but in Pessac-Léognan and Graves, a few wineries make dry Sauvignon Blanc wines, typically blended with Sémillon, and sometimes the rare Muscadelle.
Unlike most other regions noted for Sauvignon blanc, it's common to see "lees" contact and barrels. Because of these winemaking techniques, wines taste richer, with hints of honeysuckle and stone fruit.
One epitomical example is Château Haut-Brion Blanc. This top-tier white Bordeaux (~$1000 a bottle!) features a dominance of Sauvignon Blanc with Sémillon and tastes rich with brûlée and beeswax notes.
---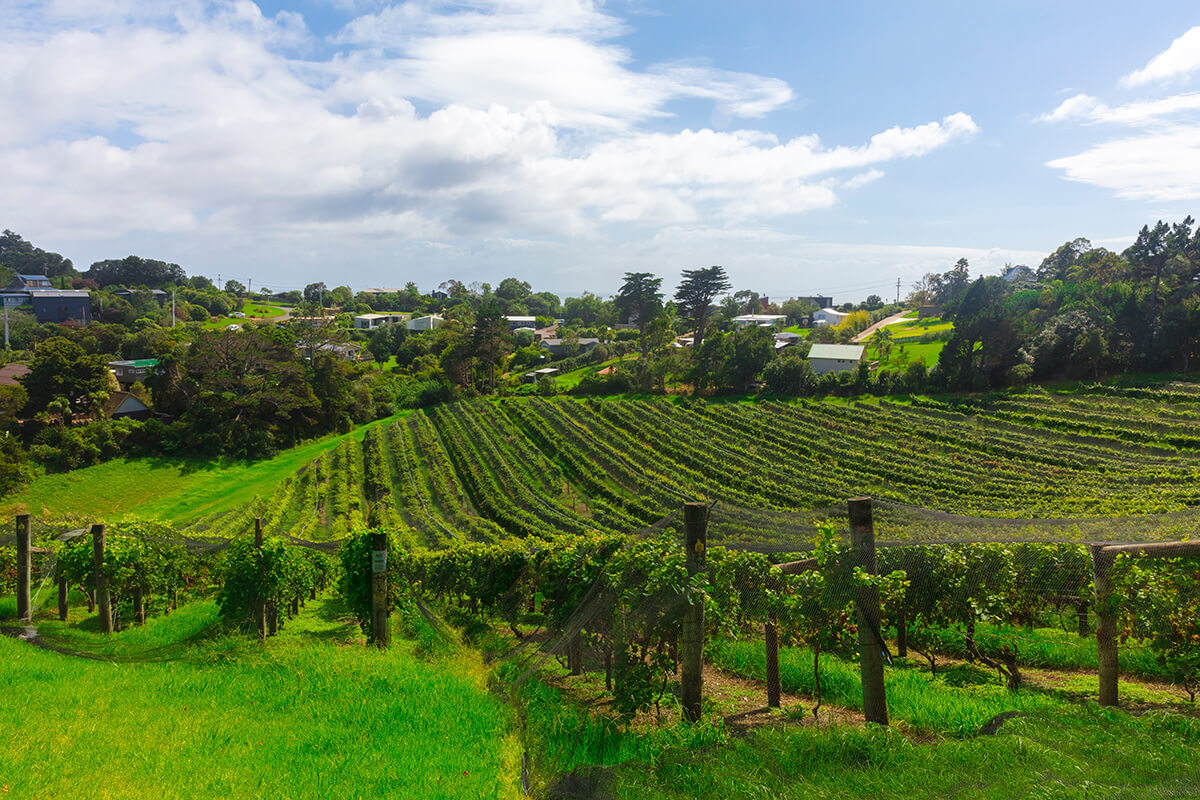 Marlborough, New Zealand
Flavors: Passionfruit, Lime, Gooseberry, Pea Shoot, Ripe Pear
The first Sauvignon Blanc grapes were planted in Marlborough in 1975 by a daring winemaker named Frank Yukich, and plantings have steadily increased over the last four decades. Therefore today, New Zealand is a real innovator for Sauvignon Blanc.
The hallmark Sauvignon Blanc region in New Zealand is Marlborough although you'll find it produced in different styles across both islands.
Marlborough: Wines show incredible vibrancy of fruit and razor-sharp acidity. It's normal to see a gram or two of residual sugar because acids are so high. Expect bell pepper, gooseberry and passionfruit are common, alongside more vegetal aromas of tomato stalks, rich citrus, and freshly cut grass.
The soils in Marlborough consist mostly of deep-draining sandy loam over gravel, and enjoys a Maritime climate, which offsets the warm days with cooling ocean breezes. As well, New Zealand experiences almost twice as much UV radiation as other wine-growing regions on the same latitude, due to an atypically thin ozone layer, meaning the sun exposure is extremely high.