When you think of rosé, do you think of a pale pink wine from Provence that you sip on during a picnic?
Well, you wouldn't be wrong, but it might surprise you to know that it's an incredibly versatile category with regions across the world offering high-quality examples.
Rosé's value and versatility lies in its wide range of varieties and styles: from the light and citrusy to the fuller-bodied. You didn't know it, but these rosé wines might be just what you're looking for this season.
The following 6 rosé wines are just the thing to see what quality looks like outside of Provence.
---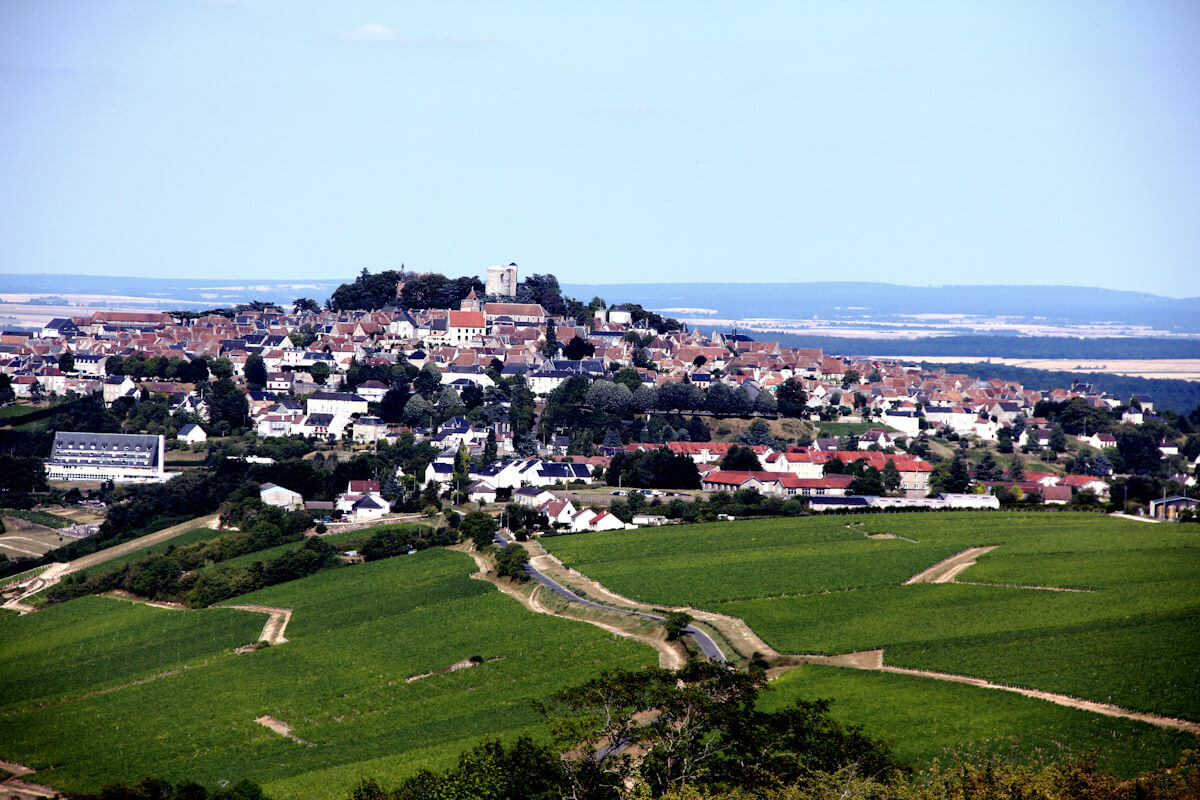 Sancerre
Rosé From an Unsuspected Source
Did your mind explode? Yeah, that happens a lot when people find out that Sancerre doesn't only produce Sauvignon Blanc. Indeed, this appellation from Central Loire in France offers elegant rosé made exclusively from Pinot Noir.
Why It's Great: These salmon pink rosé provide a complex bouquet of cherry, peach, rose, and even pepper. Combine this with high acidity and Sancerre is a refreshing choice with or without food. A fantastic alternative to Provence!
What It's Great With: Thanks to its high acidity and the complexity of its aromas, Sancerre rosé pairs well with a plethora of dishes. It can equally complement vegetable dishes with artichokes as it can lemon chicken, salmon burgers, or goat cheese (of course!).
Thanks to its freshness and lack of tannins, it enhances flavors without overpowering them.
Expect To Pay: Between $20 and $30.
---
Navarra
A Versatile Rosado in Color and Style
This wine region near Rioja in Northern Spain is home to rosé (or rosado) of a range of colors due to the saignée (bleeding) method.
While a majority of Navarra rosé is 100% Garnacha, it's not uncommon to find Tempranillo and international varieties like Cabernet Sauvignon and Merlot planted here.
Why It's Great: You're having a barbecue in the evening and there's a slight breeze and you'd love a rosé that has more body. It should have a little creaminess and still pair well with your grilled chicken and vegetables. Well, Navarra is your gal!
The alcohol from the Garnacha plus its contact with lees results in a creaminess on the palate and a medium to full-body that gives you some structure while remaining refreshing with notes of strawberry, blackberry, and citrus.
What It's Great With: What grows together goes together. Navarra's popular vegetables such as asparagus, olives, and piquillo peppers are a great match.
Grilled meats such as lamb and rabbit also pair well thanks to a fuller-body and light tannins. Paella and fish are equally interesting pairings.
Expect To Pay: Between $10 and $20.
---
Long Island
A Rosé for Every Palate
Long Island is a prime example of the diversity of rosé wine from one region.
With fewer wine-making regulations compared to old world regions, Long Island produces rosé from a number of grapes such as Cabernet Franc, Merlot, and Cabernet Sauvignon. They also make rosé by blending varieties together such as Riesling and Sauvignon Blanc.
Why It's Great: With a similar climate to Bordeaux, the terroir lends itself to Bordeaux grapes such as Cabernet Franc and Cabernet Sauvignon, which exhibit notes of red currant, pomegranate, herbaceousness, and spice.
Blends with Riesling and Gewurztraminer offer aromatic notes of lychee, rose, citrus, and peach.
What It's Great With: The sky's the limit. With such an array of rosé, it's best to choose one based on its body and acidity. Lighter rosé with more acidity will pair well with light salads, rice dishes, and seafood, while medium-bodied rosé goes well with chicken and cured meat.
Rosé blended with Gewürztraminer or Riesling complement Asian food nicely.
Expect To Pay: Between $15 and $25.
---
Crémant d'Alsace
Sparkling Rosé that Won't Break the Bank
You might know Alsace for its Riesling, but you might not know it also offers high-quality Crémant (sparkling wine made from the same method as Champagne) at far lower prices than Champagne.
Why It's Great: Made exclusively from Pinot Noir, the time on the lees provides complex aromas such as buttery brioche and marzipan in addition to strawberry and apple. With high acidity and refreshing bubbles, rosé Crémant is not only festive but pairs well with a variety of dishes.
What It's Great With: High acidity and no tannins means Crémant d'Alsace rosé goes well with vegetables, smoked salmon, food high in salt such as fried fish, and even red fruit desserts like berry tart.
Expect To Pay: Between $15 and $20.
---
Puglia
From Aperitivo to Pizza
Puglia, or the heel of the Italian boot, makes beautiful deep-colored, coppery rosé (or rosato) mostly from Primitivo and Negroamaro, but may also contain other varieties such as Malvasia Nera.
Why It's Great: It's fruit-forward, easy-drinking qualities combined with roundness on the palate mean it's great for any occasion from an aperitivo to dinner with friends.
What It's Great With: Pasta, cured meats like Mortadella, chicken and, of course, pizza. Rosato from Negroamaro will also pair well with seafood.
Expect To Pay: Between $15 and $20.
---
Washington
Up and Coming Rosé
In the past, Washington has suffered in quality when it comes to rosé. But many producers and production methods are starting to shine, and quality is on the rise. You can find beautiful expressions of rosé in Columbia Valley, Yakima Valley, Columbia Gorge, Walla Walla, and many others.
Why It's Great: With many varieties and blends, the styles will take you through a tour of France starting with a fresher Loire-style made from Cabernet Franc.
From there you'll head southeast for a Rhone-style blending Cinsault and Grenache exhibiting notes of tropical fruit. You'll end in Provence with a spicy Bandol-style made from Mourvèdre, Grenache and Cinsault.
What It's Great With: A Loire style made from Cabernet Franc, for example, has a nice earthiness that goes well with grilled vegetables. While a fuller Bandol style enhances meat such as roasted chicken, pork or even lamb.
The roundness of the Rhone style nicely complements salmon.
Expect To Pay: Between $15 and $25.
---
A Rosé by Any Other Name?
Rosé is every bit as varied as any other style of wine, and these 6 wines will be a terrific opportunity for any wine fan to expand their horizons.
Looking to sample some of these gems? Well, the bad news is that you're not going to find these at the grocery store. Check in with your local wine shops, or take advantage of online marketplaces like Wine.com, Astor Wines, and K & L Wines.
Now get out there and crack open some pink stuff.